Stadium of the Year: Reason 9 - Estadio Campeón del Siglo
source: StadiumDB.com; author: michał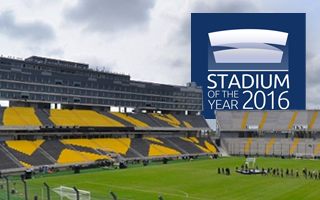 Peñarol is one of those clubs that give you shivers, that's the kind of reputation they have across Latin America. What they didn't have is a modern stadium, which changed in 2016.
After years of fantastic stadiums being opened across Brazil and Chile, this year's Stadium of the Year list from South America is literally limited to this one. But it is quite a stadium, especially if you enjoy the boiling hot atmosphere of "recebimientos" and other customs of the Uruguayan "hinchas".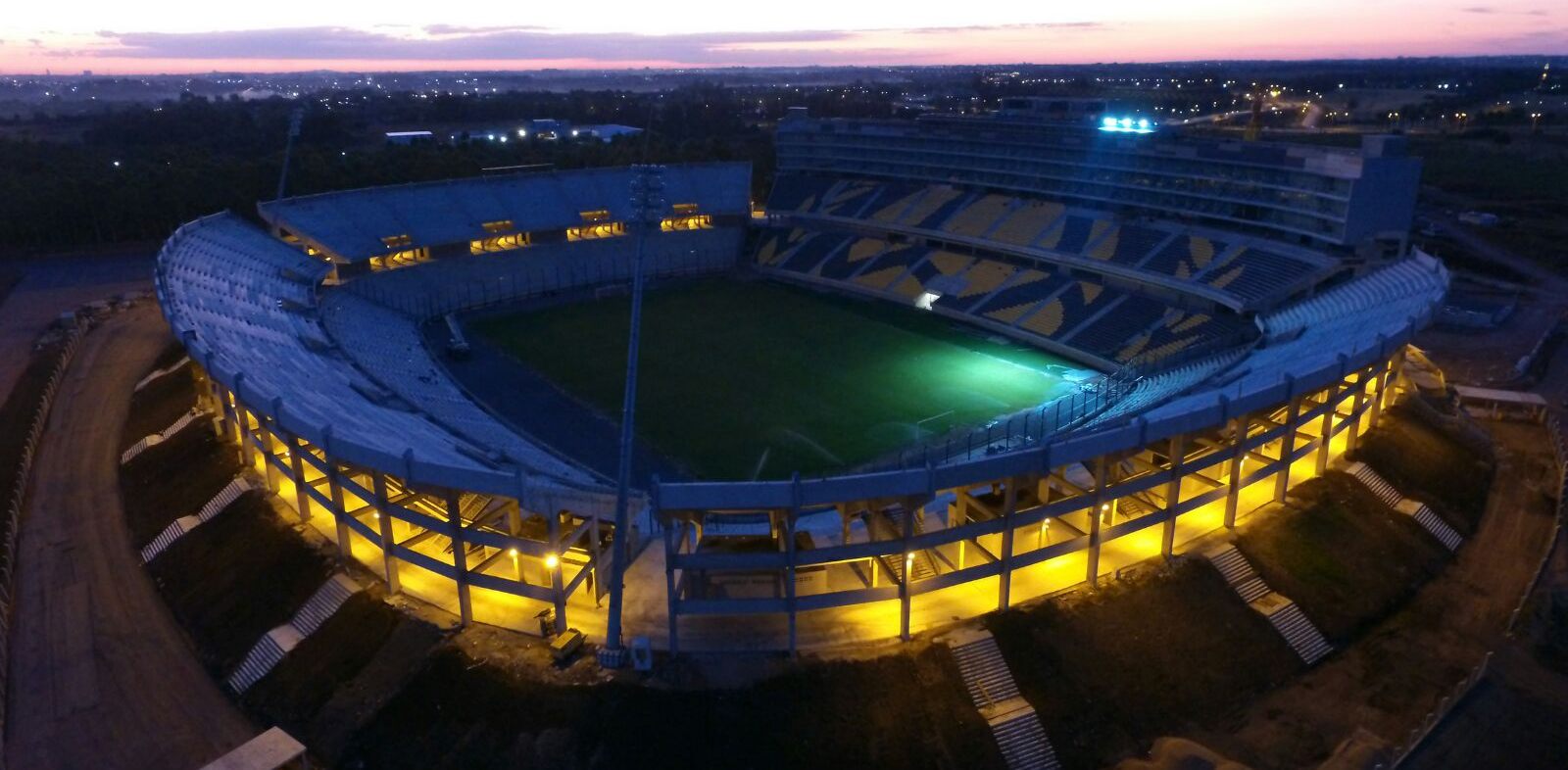 We're quite serious when writing this – atmosphere of this stadium is among its biggest assets. It's quite common that loss of fervor is part of the stadium replacement projects. The new stands are usually more sanitized, regulations more strict and comfort being put first. Not exactly the case here in the eastern outskirts of Montevideo, where "Aurinegros" decided to build their new stadium.
Although the club already had 55,000 socios as the time of drawing their plans in 2012 (now closer to 100,000), capacity of the stadium was set at 40,000. This was part of cost-optimisation, but also long-term ticket demand analysis.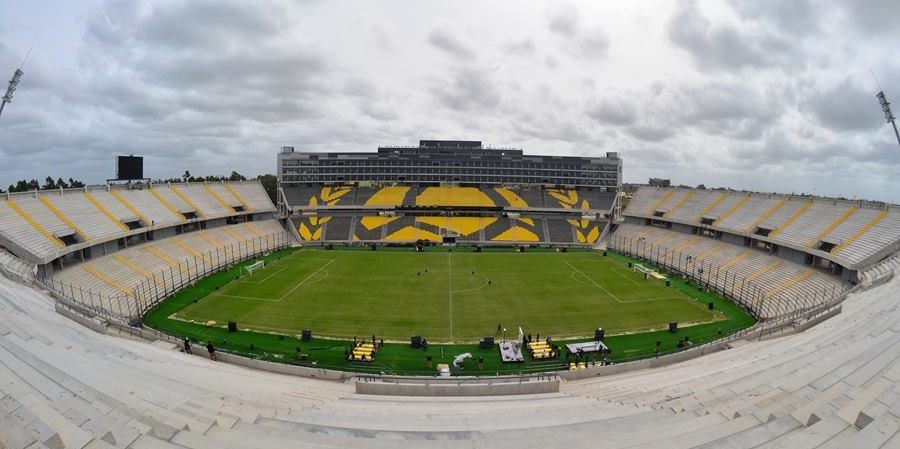 Design by local LRT architectural firm, the stadium is uses extremely simple and cost-effective structure to deliver the desired capacity with just a $40 million budget. Yes, $40 million for 40,000 capacity – you really cannot expect higher quality for such price than what was built. The lower of two tiers is based on landfill to minimize cost, but majority of the structure is reinforced concrete.
Great part of any enclosed floor spaces is located in the northern main grandstand. With 7 floors, this stand houses all matchday facilities for players, media and corporate guests. The latter includes 107 skyboxes, 16-people each. Infrastructure of all three remaining grandstands is limited to toilets and catering facilities.
The new stadium of the Aurinegros is Uruguay's largest privately-owned ground. Quite adequately, because Peñarol is the country's most successful club, as emphasized in the stadium's name. Public vote resulted in the building being named Estadio Campeón del Siglo (Champions of the Century Stadium), celebrating the selection of Peñarol as South America's most successful team of the 20th century by IFFHS.
But what we find perhaps most important about Peñarol's stadium is that its atmosphere preserves what's most charming (though sometimes even scary), the atmosphere. There's a number of stadium replacement in Brazil which resulted in serious changes in the matchday experience. Here this didn't happen. And while we understand the need to increase revenue from the fans' experiences, staying faithful to the 'old school' of fandom is also a value worth mentioning.