Stadium of the Year 2016: Reason 11, Estadio Tecnológico
source: StadiumDB.com; author: michał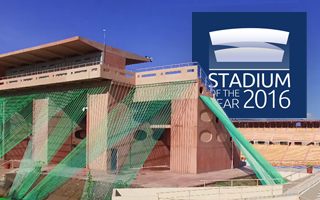 You won't find another stadium like this one. Not unless Casaflex manage to built more of them, following the enthusiasm generated by this one.
It's not the most expensive or high-tech stadium on the current Stadium of the Year nominee list. It's not even entirely covered and had seats installed only after opening. And yet once more, just like with Zacatepec, Zapopan, Puebla and Guadalupe the 'wow' factor is there. Meet Estadio Tecnológico!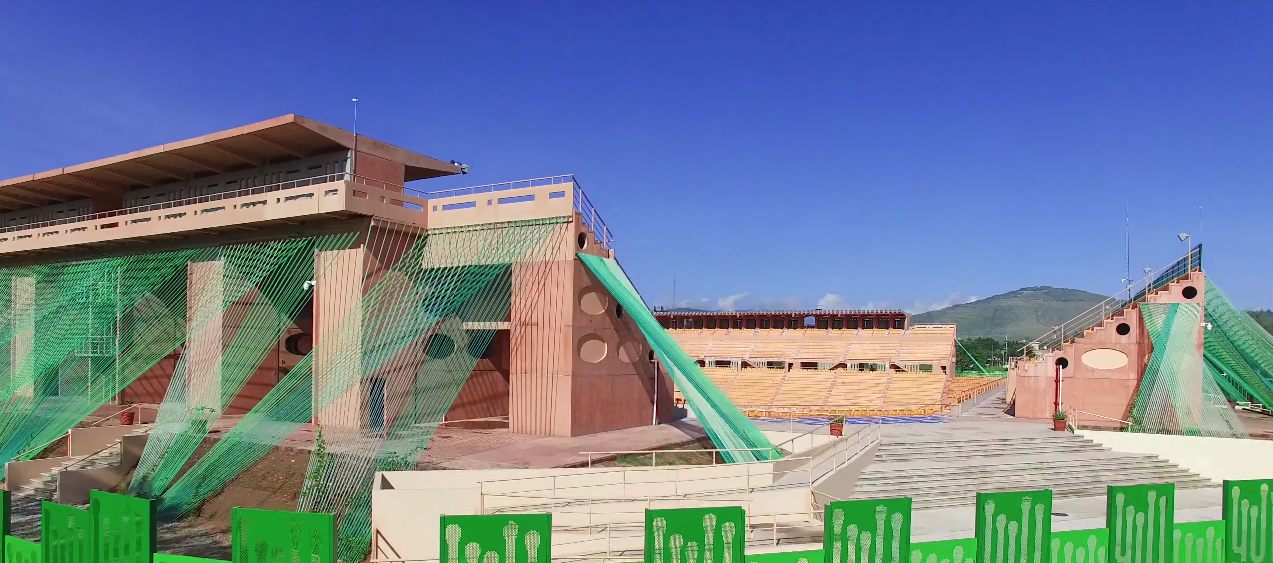 This south-Mexican stadium may be only a 2nd league venue (for now) and built for just $16 million, but you won't find anything like it.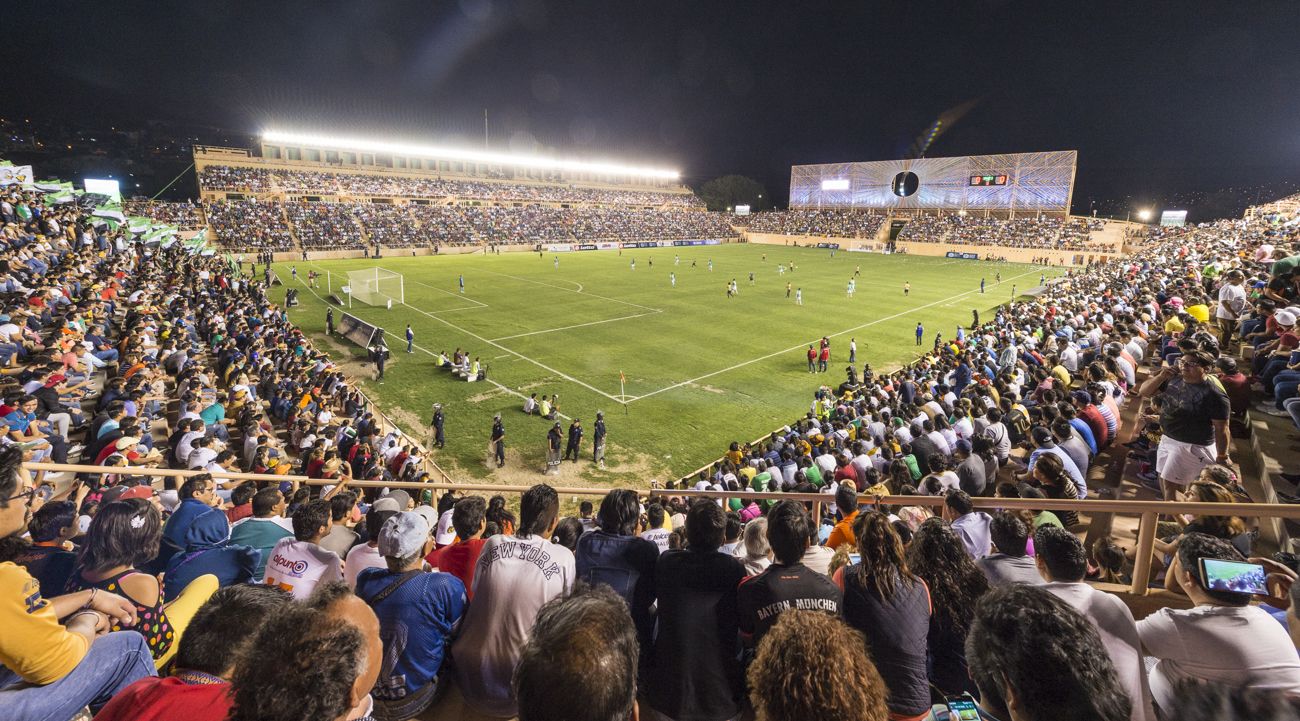 Overall shape of the stadium, though compromised, mimics that of nearby ancient 'Zapotec ball' stadium in Monte Albán, possibly as old as 2,500 years. The outer form is decorated with bright colourful ropes that will in the future be covered with vegetation to provide more shade and further resemble the nearby historic monument.
Perhaps most notable is the structural composition, because it's the largest stadium that we know of to be built using precast modules rather than single elements. For example, each of the 72 skyboxes is a single module and the same goes for sections of the stands (5-row sets).
For now the stadium can seat 17,200 people, but if Alebrijes manage to win promotion to Liga MX, it can be expanded without damaging the existing structures.