Stadium of the Year 2016: Reason 8, Doosan Arena
source: StadiumDB.com; author: michał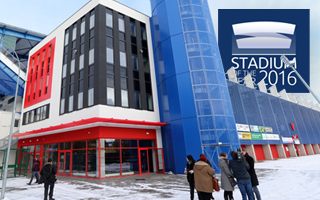 Just like in Udine, also here the stadium is more known for its traditional name than the newer commercial one. For fans of Viktorka it's still Struncovy sady, even if the stadium has changed beyond recognition.
In case you haven't followed the Czech football league for a while, you might not be sure when asked who's the current powerhouse in their domestic football. So for now forget Sparta and Slavia, because it's Viktoria Plzen marching for their third consecutive championship. And their stadium is following suit with gradual upgrades finalized by the end of 2016. Having been voted the best Czech stadium in 2015, it's now on the list of Stadium of the Year contenders.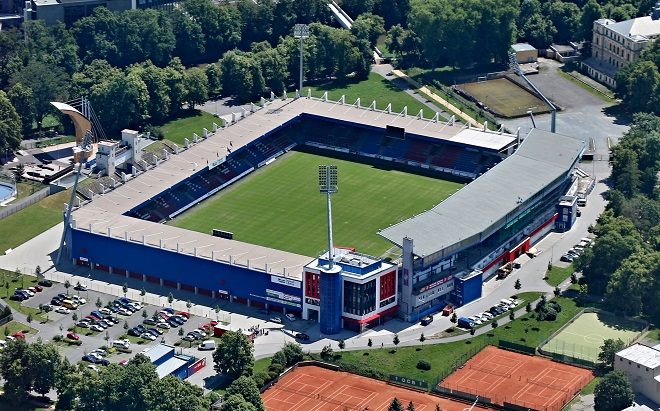 © FC Viktoria Plzen
We remember Struncovy sady from the earliest days of our website, back then only in Polish. While stadium north of the Czech border were really poor, several grounds in Czechia were really impressive. And so was this one, even if with only one big grandstand and its running track. Since those pre-2006 days a lot has changed both in Poland and in Plzen.
How much has it changed? Just compare on the photo below. On the right the old east stand, left as a remnant of the old stadium. On the left the new east stand, moved so much closer to the field that smooth crowd circulation is possible between the two structures!
Yes, by 2011 three stands were rebuilt in a very compact football-specific setting. Since the reconstruction began back in 2011, total spending reached some CZK 508 million (€18.8m), largely financed by the city (owner) and federal government. Viktoria also contributed to the project, which sees their stadium expanded to 11,700 covered seats in football-only layout, instead of the old athletic one.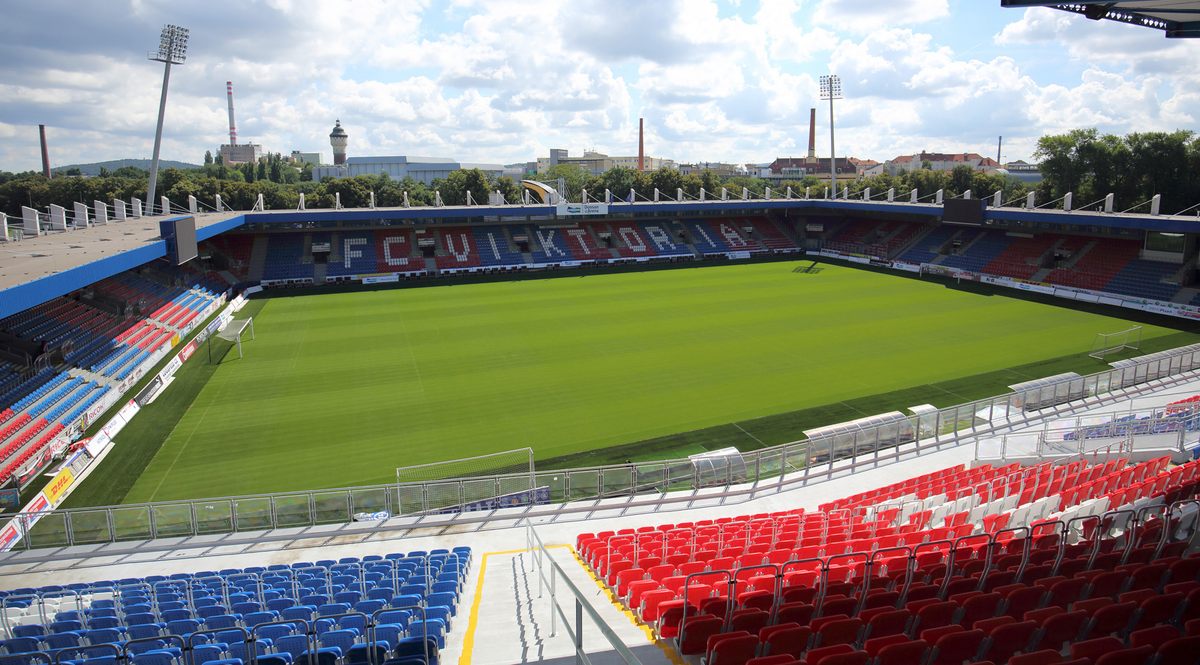 © FC Viktoria Plzen
The club estimate the final size fits their potential. At present Viktoria are drawing the largest crowds across Czechia (9,980 per game), slightly ahead of two big teams from Prague, Slavia and Sparta. Plzen is also top of the table in football as we're half way into the season.