Stadium of the Year 2016: Reason 7, Dacia Arena
source: StadiumDB.com; author: michał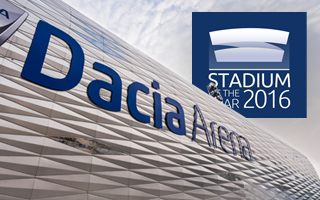 You may not recognize this stadium just by its commercial name, but if we say Stadio Friuli, surely the great legend of Italian football will ring a bell. Now it's a brand new stadium!
On our tour of the Stadium of the Year candidates we're stopping in Italy, where Dacia Arena opened its doors a year ago. It's a fresh brand so might not be instantly recognizable as the home of Udinese. Still, the stadium has quite a history to it, currently writing the latest chapter after becoming the second private ground in Serie A.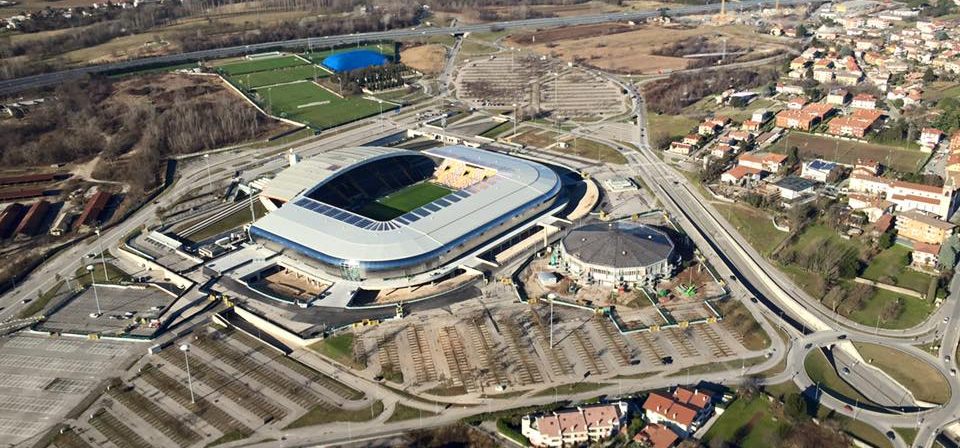 © Elio Meroi
The thing making it most unique among other 28 nominees this year is the fact that Dacia Arena is nearly two times smaller capacity-wise than its predecessor at the site. Why would they drop almost 20,000 seats? Well, Udinese has a faithful fanbase, but their regular matchday attendances of under 20,000 people hardly justified a 40,000+ stadium.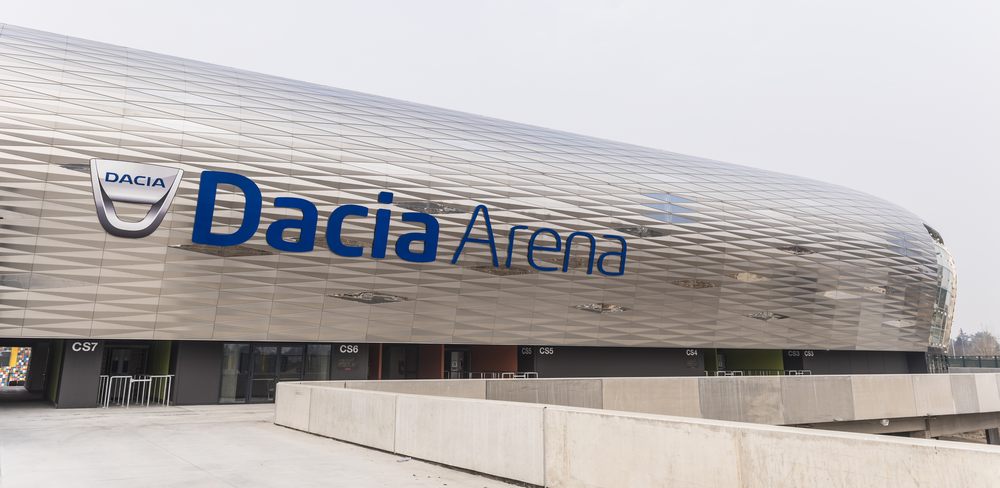 © Udinese Calcio
That's why, for a modest amount of €22 million, the Zebras replaced old landfill terracing with brand new, more compact stands. Three sides of the field are now surrounded with simple, two-floor structure. On the bottom floor (below ground level) new commercial and leisure facilities are planned in the near future, while the upper floor is reserved for catering and sanitary facilities for fans.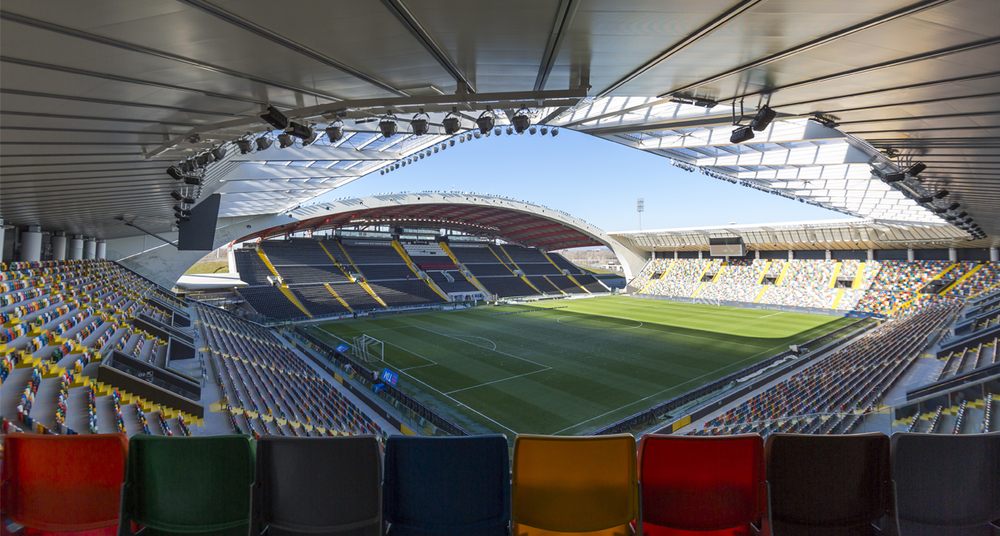 © Udinese Calcio
The stadium also respects its history as the main grandstand with its distinctive concrete arch was preserved. It tops the whole stadium and, with the three new stands quite low, fans at the main one can still enjoy the dramatic Alpine skyline over the Friuli region.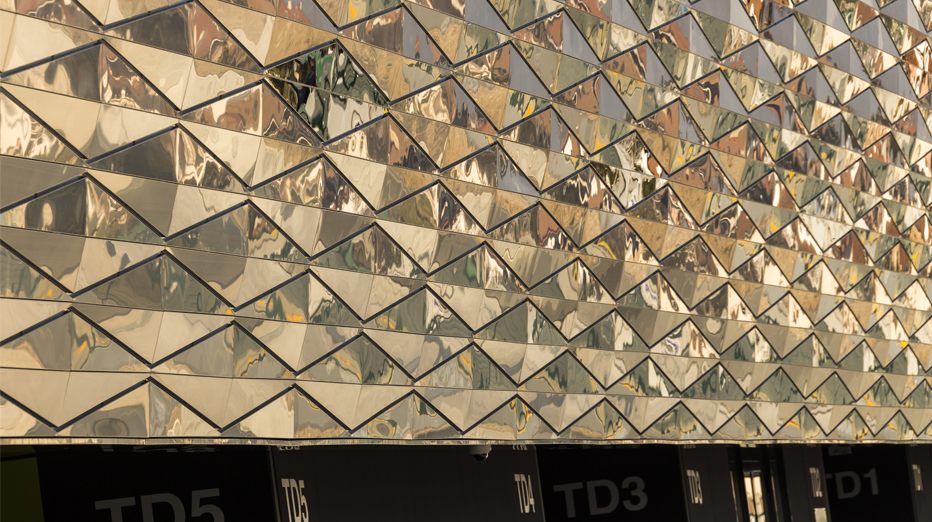 © Udinese Calcio
Eventually the main grandstand should be further upgraded to match three new ones better. And there's a lot to match, because the new stands are covered in some 10,000 stainless steel shingles, creating a very modern, elegant and almost luxurious impression from nearby and afar. This element alone consumed over €1 million, but see for yourselves – wasn't it worth it? Now go and vote, or maybe wait until we finish our round of 29 reasons…