Stadium of the Year 2016: Reason 18, Sivas Arena
source: StadiumDB.com; author: michał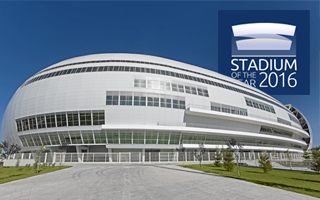 Created to face hot summers, cold winters and strong wind. And each of these is a challenge of sorts. Please welcome Sivas Arena!
Sadly Sivasspor isn't a Süper Lig team at the moment, they were relegated shortly before their new stadium was opened. But they're on their way back to the top flight of Turkish football and Sivas Arena should soon welcome the country's strongest clubs. For now it's competing against 28 other venues worldwide to become Stadium of the Year and your vote could decide!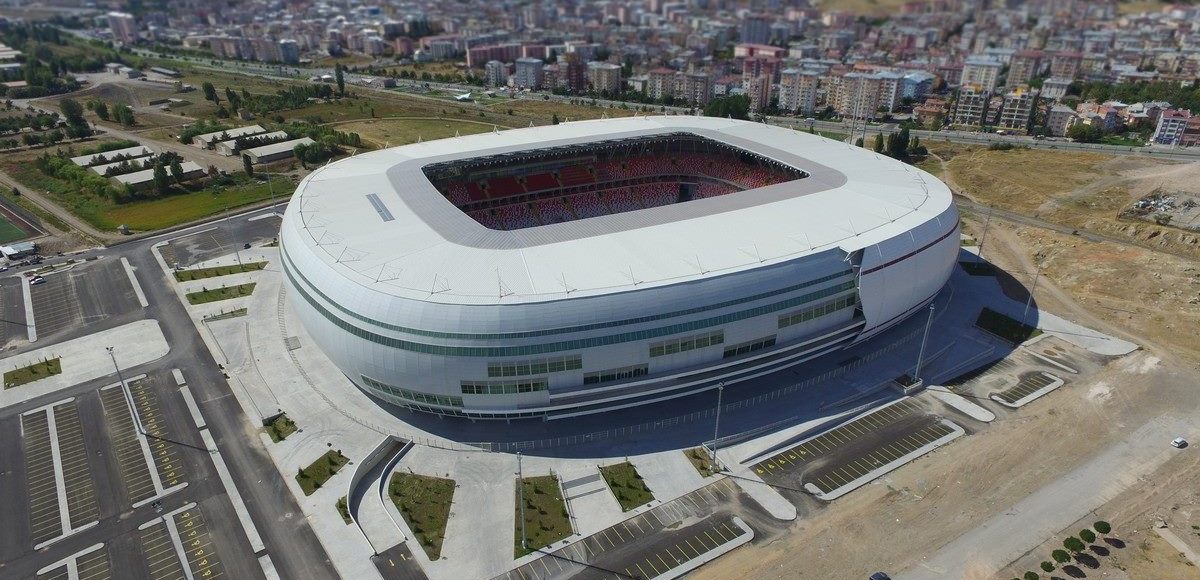 Sivas is located in the cold-dry climate region of Turkey, so its winter is strong and the city is under heavy snow in long periods. This parameter is foreground in the design decisions of Sivas Arena. Energy efficiency is designed according to ecological design criteria, high passive air conditioning measures, active energy production systems, rainwater harvesting and gray water cycle, as the architects at Bahadir Kul's office describe it.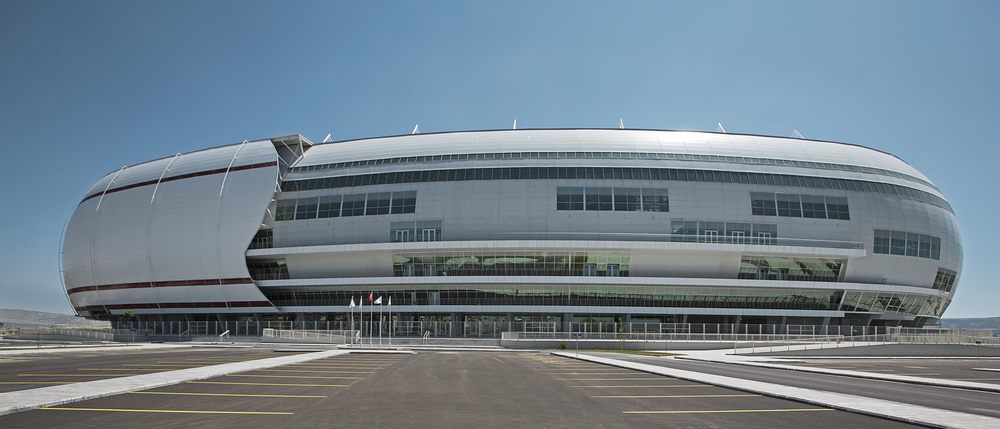 With all of the above in mind, Sivas Arena was built with fully opaque outer shell. In fact the north side has double skin with air cushion between them used as insulation. In the summer perforations are opened between both layers, allowing warm air to circulate. This way temperature and ventilation are controlled to certain extent.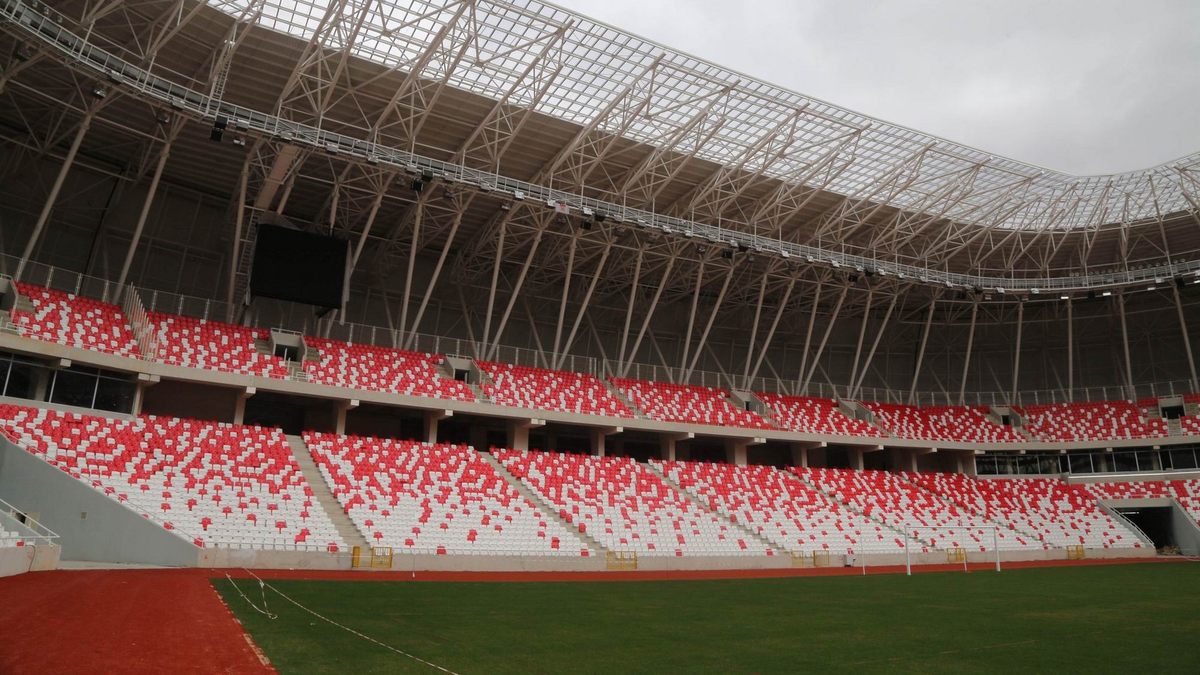 Along the east and west sides the stadium has significant glazing to provide sunlight access and raise temperature inside the stadium, also reducing heating cost. The southern part of Sivas Arena's roof has photovoltaic panels installed, expected to produce 798 kW of clean energy daily, equivalent to the consumption of some 160 houses. Additionally, the roof collect rainwater and snow for use within the stadium.
The seating capacity was initially set at 27,000+ but the upper level has some space available for expansion. Along initial concept, up to 6 rows could be added, putting the venue well above 30,000. However amended roof structure reduced the amount of room.