Stadium of the Year 2016: Reason 17, Parc OL
source: StadiumDB.com; author: michał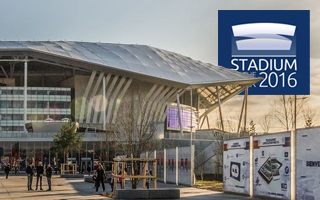 At one point we were afraid it wouldn't even get built at all. But in the end the new giant of Ligue 1 successfully hosted Euro 2016 and is now rightly nominated to become Stadium of the Year!
It was opened as the very last host venue of Euro 2016 (and the only private one, too), but this means Parc OL in eastern suburbs of Lyon is not facing competition from other French stadia in Stadium of the Year. Instead, it stands against 28 grounds from 20 other countries, hoping for your vote.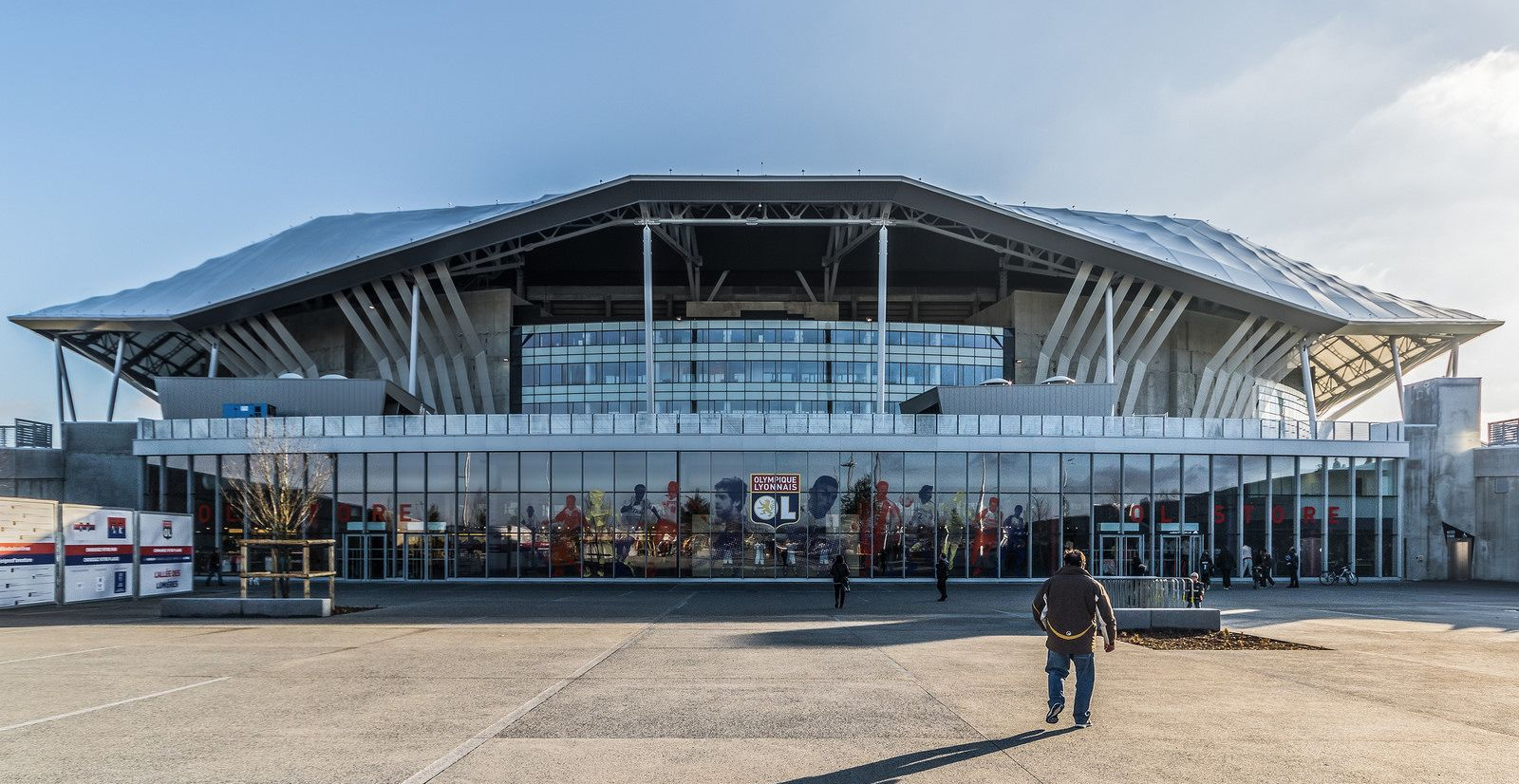 © Stéphane Sélo
Parc OL has a lot going for it, though not everything can be noticed at first glance. One thing you won't miss, even from a distance, is the large canopy, spreading well beyond its 59,286-seat auditorium.
Despite numerous changes since early concept phase in 2007-2008, inspiration of this large roof remains unchanged. It's expected to mimic a forest, providing shelter from the elements. Indeed, the canopy allows people to walk around and stay longer at the stadium, protected from rain or excessive sunlight.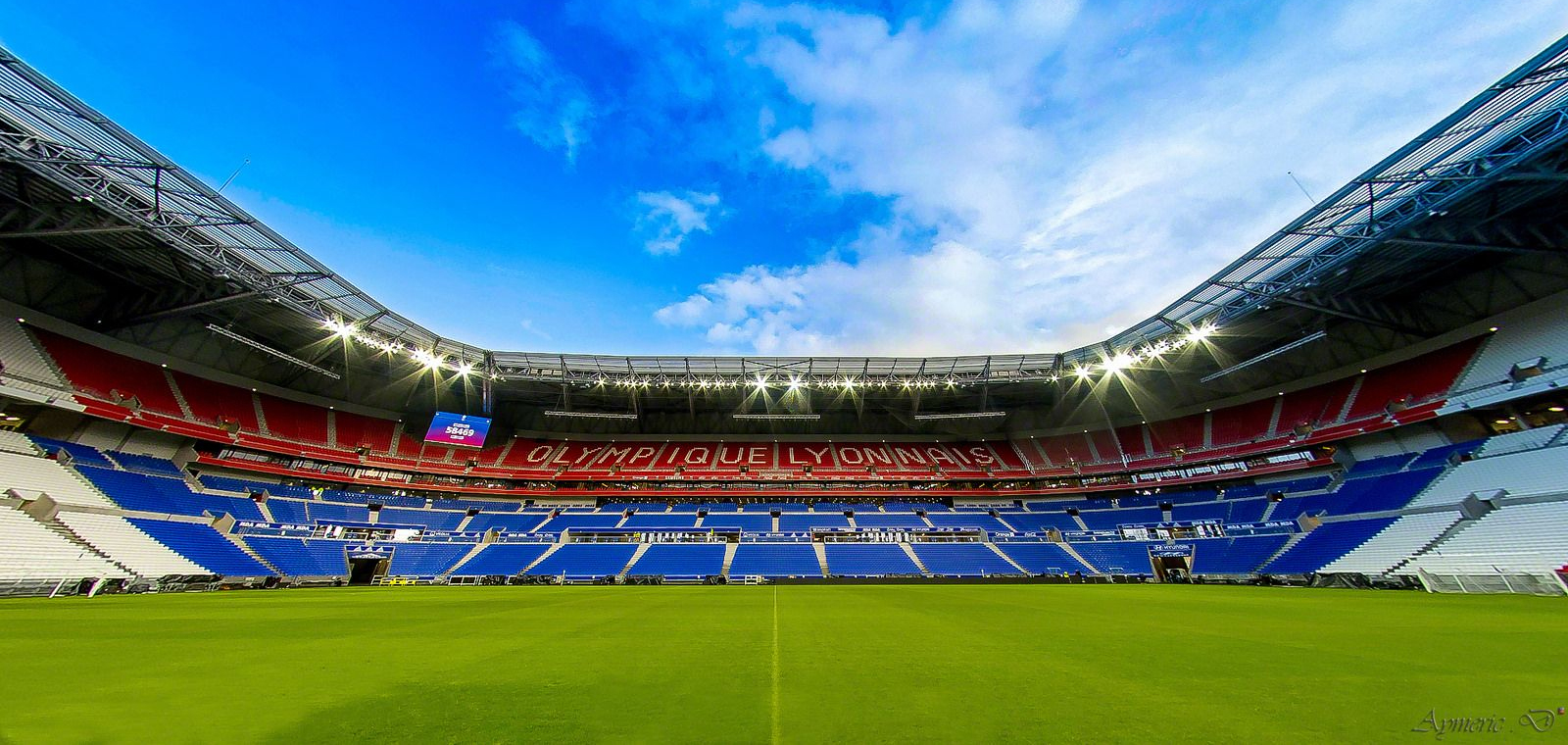 © Aymeric Dufour
The canopy plays one more role. Acoustic panels were installed on parts of the underside to amplify noise created by fans. Acoustics is a huge challenge for venues of such size, but this one is planned to successfully hold events with between 10,000 and 60,000 people.
Also, the stands are very robust, with openings limited only to vomitoria and corporate boxes/lounges. This way noise is kept inside rather than spilling out. Creation of large terraces behind each goal means fans should easily coordinate their chants.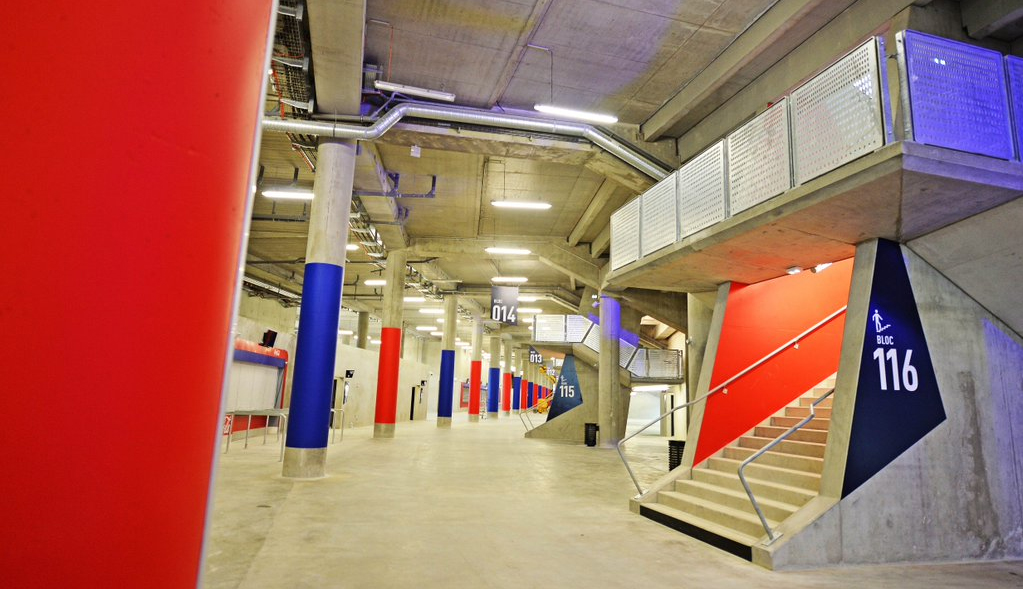 © OLweb.fr
That said, Parc OL isn't only about loud atmosphere of a true "chaudron". It's a huge commercial complex with 105 private boxes, 8 business lounges and 290 sales points, from small kiosks to restaurants. It also allows some fans to order food to their seat and the free WiFi will withstand 25,000 people using their mobiles at the same time.
Not everyone has adjusted to this new stadium so far. Olympique's first full season at the stadium will likely see average crowds of under 40,000. but in the long term surely the €410-million investment will pay off. For now you can appreciate Parc OL by including it in your Stadium of the Year vote. Just click here: