Stadium of the Year 2016: Reason 14, London Stadium
source: StadiumDB.com; author: michał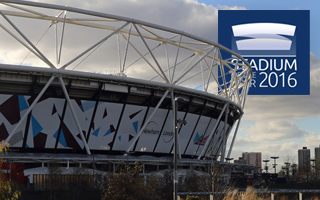 This stadium may be a reason to vote both for it and against it, that's how high emotions it raised. Still, in terms of engineering it's a masterpiece, even if West Ham fans need time to accept it.
It's one of very few stadiums in this edition of Stadium of the Year to have raised both negative and positive emotions among their visitors. On the one hand it's a huge leap in terms of size and attendance for West Ham. One the other, it's by far the least football-friendly stadium throughout London's Premier League grounds.
That may well be, but it's story is a very complex one. We need to remember that when initially under construction as the Olympic Stadium, it was planned to have upper stands and roof demountable, while only the lower ring of seating was to remain in legacy mode. But the plan was changed to exactly the opposite: make the lower stands retractable and upper ones permanent.

© sbally1
And then there's the roof. Within the steel ring created ahead of 2012 Olympics a brand new cover of over twice the size had to be created. As a result one of the world's most elaborate roof structures was built, consisting of almost 4,000 tons of steel trusses and cables. With maximum depth of 84 meters at peak it's the largest of its kind. And yet it seems lightweight, largely due to transparent cladding covering half of the surface.
With London's pledge to retain the running track for summer events, seats in the Lower ring have to change positions between football seasons. Eventually this should be done automatically, but so far the seating bowl is remodeled manually. That's only one of many quirks of this immense project.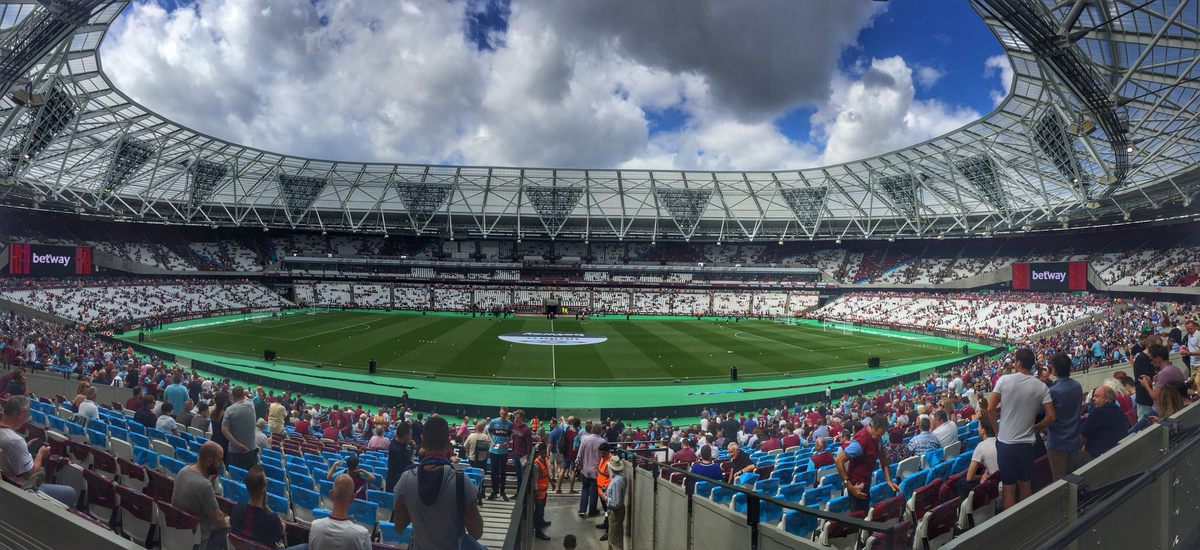 © TheBallisRound.co.uk
And, frankly, you cannot blame West Ham supporters for having trouble adjusting to the new stadium. It's completely different not only from their compact Upton Park, it's literally different than any other stadium. But while the Hammers can take their time to accommodate to the relocation, your time to support this stadium in Stadium of the Year (or the opposite, vote for other nominees) will run out on Satruday, March 4!