Poland: Six shades of blue in Chorzów
source: StadiumDB.com; author: michał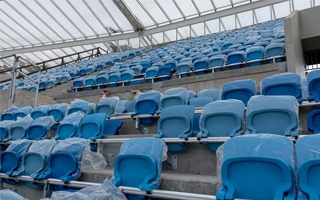 Installation of seats marks one of the last major steps before Poland's 2nd largest stadium is reopened. But the future seems blue just like its seats…
Stadion Śląski is entering the very final stages of reconstruction. On Friday first three trucks with seats arrived at the stadium and yesterday installation began. 2,500 seats in the south curve are already in place and progress will now be seen daily.
The stadium uses Abacus seating from Forum Seating, which were previously used at Lyon's Parc OL and Budapest's Groupama Arena, among other projects. The seats are mounted onto special rails, which means that after the rail is in place installation is very fast.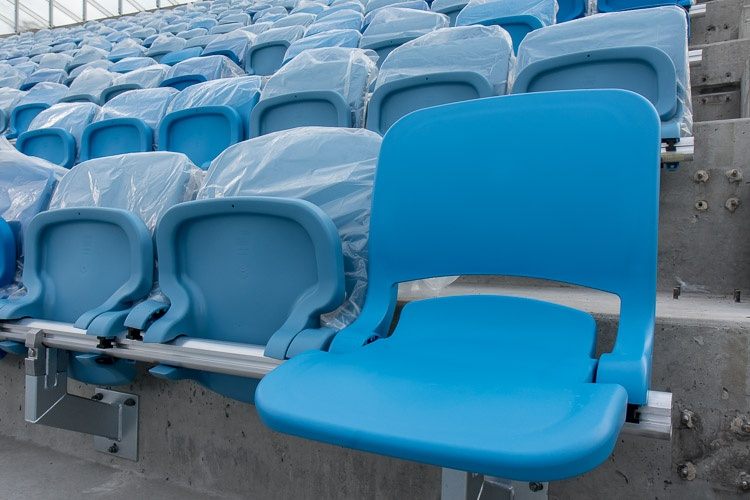 © Śląskie
For this reason every day up to 4 trucks with new seats are planned to be deployed until Śląski reaches its 54,000+ capacity. Forum Seating assured this would happen by the end of June, where all the seats should be in place.
Following the layout of old Śląski and regional colours, the new stadium seats will be blue (6 shades exactly), while stairways could be painted yellow to recreate Upper Silesia's two colours. Blue is also the colour of Ruch Chorzów, the team which will most likely become anchor tenant of the stadium, despite some opposition from supporters.
The future of Śląski is blue both literally and metaphorically. As of yet no specific date of opening has been set and the stadium is continuously receiving very bad press. After years of delays, major construction disaster in 2011 and hyper-inflating price, now it's uncertain whether the stadium will be able to open its doors this summer.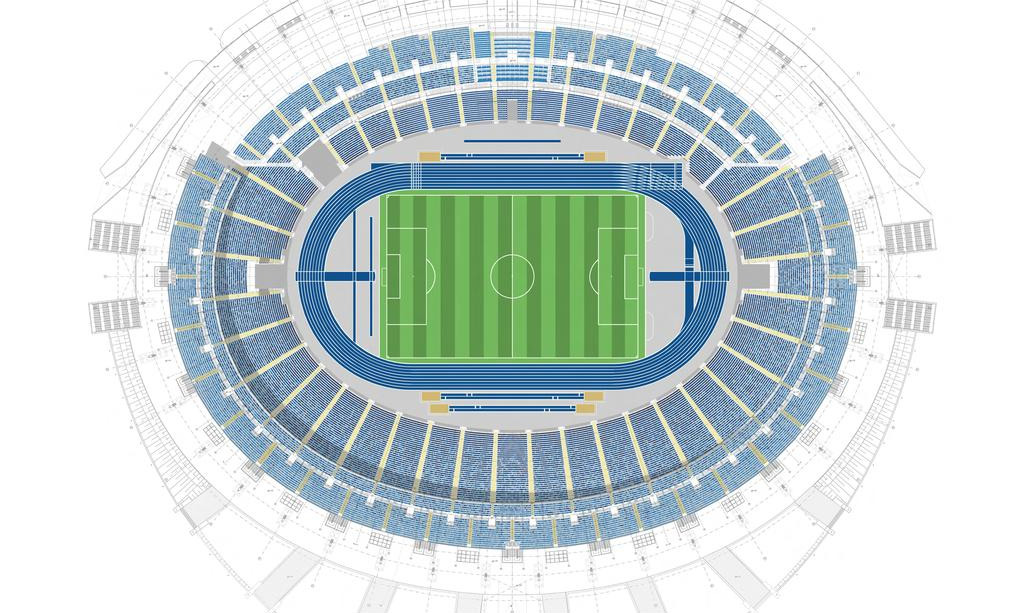 Tender for operator of a hotel beside the stadium had to be cancelled and that's relevant to the whole stadium's operation, because the hotel is part of Śląski's hospitality areas. This may impede any major events, one of which has already been cancelled.
The regional authorities had invited Metallica to play at opening, but had to resign due to high risk of compensation, if they miss the delivery date. An international athletics meeting was also considered, but won't happen this year. As of now it's unclear what event will reopen the stadium after long 8 years of works.
And when the stadium opens, there's no clear idea of how to fill the stands. Ruch may be among Poland's most honoured clubs, but they're also extremely close to relegation from Ekstraklasa just months before relocating to the Silesian giant.