Manchester: City's failed publicity attempt
source: StadiumDB.com; author: michał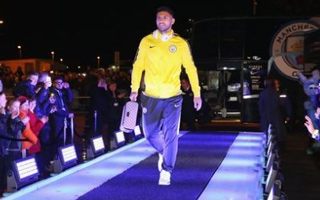 Such a small thing and yet it caused immense backlash, boosting critics of "modern football". Manchester City introduced what's simply a catwalk for players to use between the car and changing room…
Tuesday's game between Manchester City and AS Monaco was outstanding entertainment on the field, having ended 5:3 for the hosts. However, a completely different reason is causing a rise in number of news articles about the game…
Manchester City have installed what they called their new 'walkway' for players, but what's almost universally described as 'catwalk' in the coverage. The raised and illuminated platform outside Etihad Stadium indeed resembles those from fashion shows, except it was used to parade players in their casual tracksuits walking from the car to the changing room.
Quite an entrance made on the new walkway!

Get more from behind the scenes on our Instagram Story (@ManCity) #cityvmonaco pic.twitter.com/SfCkJpf4w7

— Manchester City (@ManCity) February 21, 2017
The Twitter post caused a small storm of criticism and mockery immediately, Meanwhile now, almost two days later, it's also getting significant press coverage and may we put it mildly: it's not positive as well, as the case of Who ate all the pies illustrates. After all, can you blame someone for feeling like a demigod when he's treated like one during the most mundane action one could imagine?