Los Angeles: Inglewood stadium not a threat to airspace
source: LAtimes.com / TheBreeze.com / Curbed.com; author: michał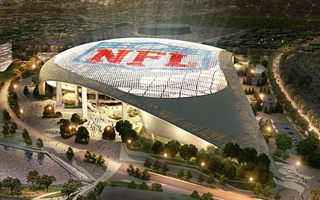 Especially relevant in association with Levi's Stadium airspace issues, the new LA Rams stadium has been cleared by the Federal Aviation Administration.
The Federal Aviation Administration has signed off on the NFL stadium under construction in Inglewood, the Los Angeles Times reports. In November 2015, the FAA officially voiced concerns that the shiny exterior of the $2.6-billion stadium could possibly scramble radar signals for LAX, making it a "presumed ... hazard to air navigation." The stadium is located in the flight path of LAX.
To get the FAA's approval, The Kroenke Group, developers of the stadium, will have to invest $29 million to "fund the installation of a new aircraft-tracking system that will enhance the existing LAX radar system," an FAA official told the Daily Breeze.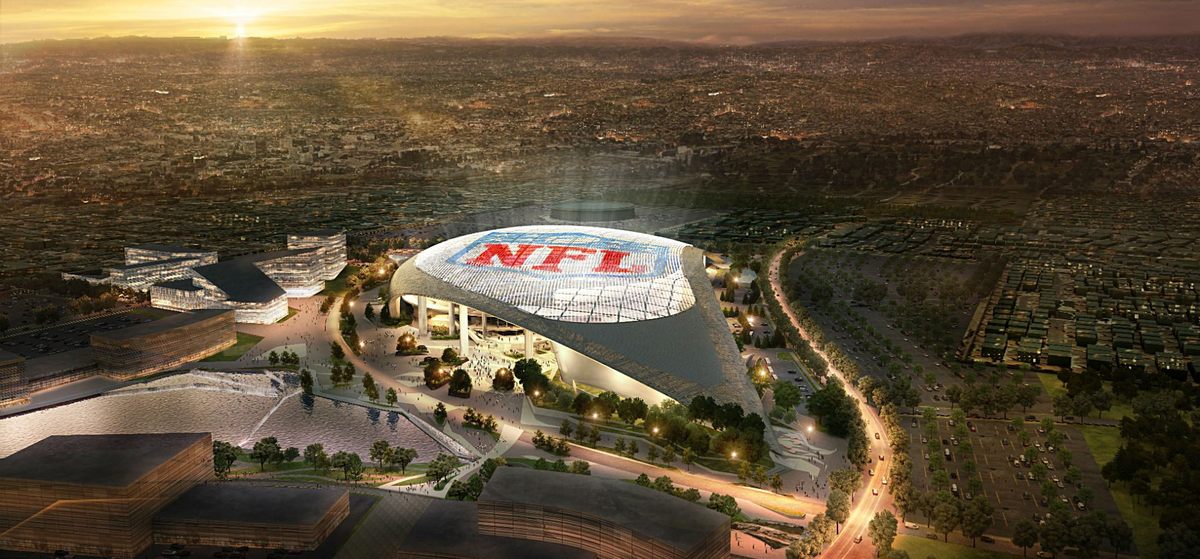 With this secondary radar system locked down, "the FAA is able to issue a determination that the stadium will not pose a hazard to navigable airspace or affect the flow of traffic into LAX," the official told the Breeze.
Previously it was reported that Levi's Stadium and, to a smaller extent, Avaya Stadium in San Jose posed actual issues to pilots due to their excessive lighting.
Nothing about the stadium's design or timeline will change based on the FAA's decision. The project is already under construction, and is expected to be complete in 2019, at which point, it will be used by the newly formed LA Rams.
As the Breeze notes, much of the construction so far has been confined to digging, with crews excavating more than 3 million cubic yards (2.3 million m3) of dirt. Now work can begin above ground.