England: Plymouth to finally erect the missing main stand?
source: PlymouthHerald.co.uk / ITV.com; author: michał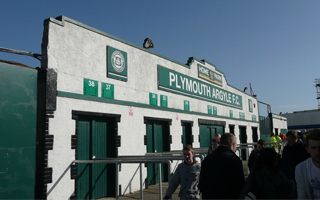 Their current south stand of Home Park is heavily outdated and is the last one not to be rebuilt entirely. That's bound to change in 2019 if Plymouth Argyle get their way.
Plymouth Argyle (currently League Two) announced in recent days the ambition to rebuild Home Park's south stand. This long-anticipated step is modestly priced at £5 million ($6.1m), of which vast majority is expected to be covered with internal loan. The money would come from Argyle's director Simon Hallett and his wife, who are expected to lend 4.1 million.
"The commitment that Jane and I are making and the effort to put the club into a forward gear, the improvements we're going to be making to the grandstand are clearly part of that. It's very important that we have it up and running by 2020 and that it's then fully operational so we are planning to have it completed by that start of the 2019-2020 season or the end of the 2018-2019 season", Hallett said, announcing the plan earlier this month.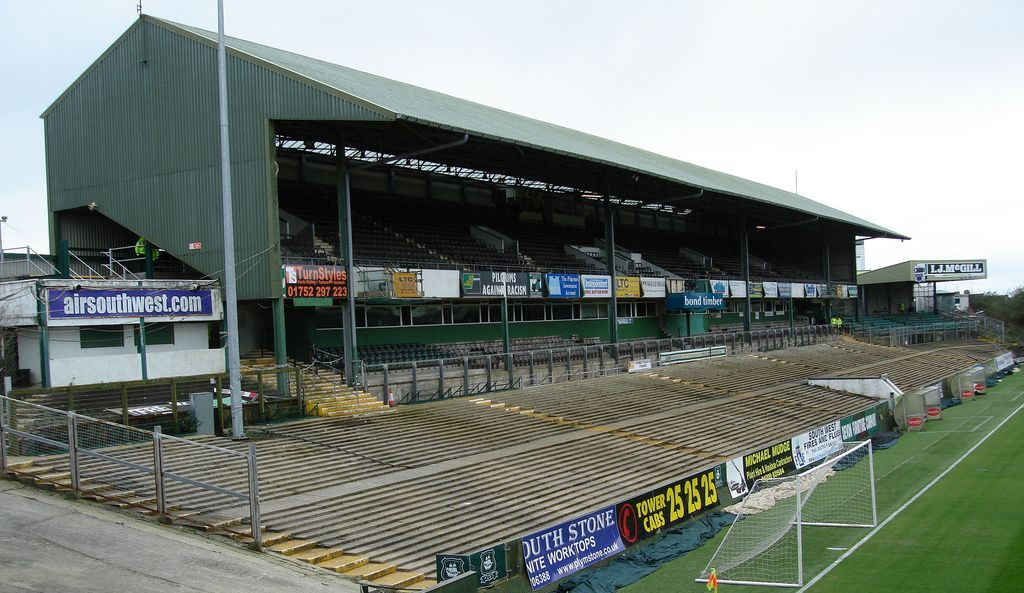 © StHelena
So far the plan is at an early stage, Argyle are yet to file their planning application. It would be worth only a tenth of Plymouth Argyle's previous concept, submitted in 2013 (depicted in the rendering below)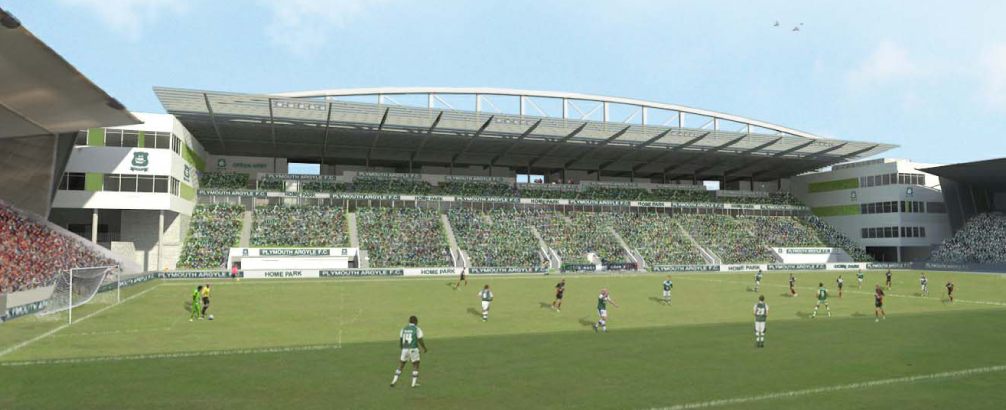 That one, including vast leisure complex adjoining the stand, couldn't get off the ground despite having planning permission and contractor selected. It was one of several ideas since 2001, another was to expand the stadium as part of England's 2018 World Cup bid.
The current south stand of Home Park dates back to 1952 (or most of it, at least) and is only partly allowed for use at this point. The standing terrace in the front was closed for good in 2007, leaving just some 3,300 seats in the upper part.