2026 World Cup: What '48 teams' means for the hosts
source: StadiumDB.com; author: michał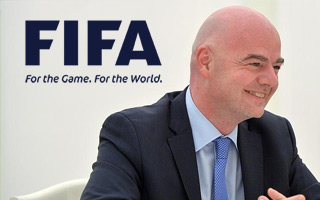 Decision to increase number of teams by 50% may be crucial for countries wanting to host a World Cup in the future. Not necessarily because of stadiums, though.
Yesterday FIFA made the decision that you probably already know of, even if you couldn't care less about FIFA. Instead of 32 teams, the World Cup will have 48 participating teams from 2026 onwards. That's a massive increase of 50% and no wonder it raised controversies over quality of football played. To us the more important issue is: what changes for the hosts?
Tuesday's FIFA Council meeting in Zurich didn't give a decisive answer yet, at least not one regarding each country's bid to host the tournament. It may in fact turn out that stadium-wise nothing changes. Here's our brief analysis.
While the number of teams will grow by 50%, the number of games changes by just 25%, from 64 to 80. Despite number of groups increasing from 8 to 16, the number of group games remains the same (each group will see 3 games instead of 6). So the issue of field maintenance between games in the most intensive phase will not be significantly affected, there should be enough time to provide 2 days of regeneration with current number of venues.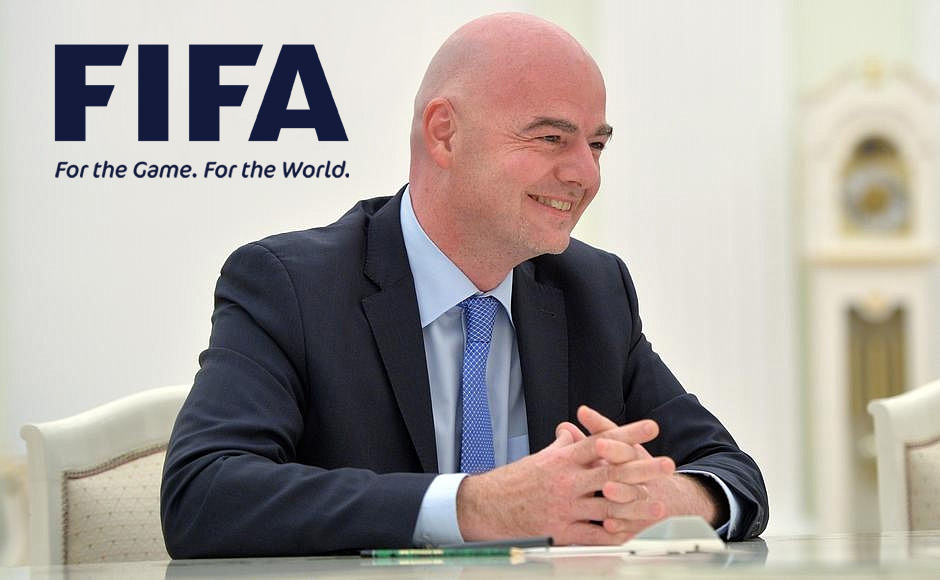 FIFA may stick to the current requirement of 12 stadiums (this was suggested yesterday), each with more than 40,000 seats. Under the new rules each venue would host at least one game more than before but the size shouldn't differ. Especially with fears of low-quality group stage it's extremely unlikely for FIFA to demand larger stadiums.
The same goes for final venue, which now is required to hold 80,000 people. Asking for more would be irresponsible as few countries currently have or would need stadia larger than that. All the above said, we know that FIFA aren't exactly stiff in their beliefs. After all, Qatar was demanded to provide 12 venues and host the tournament in the summer (with cooling) and in reality they're building just 8 stadiums and will have the World Cup in winter…
More details in terms of infrastructure should be known in May when the official bidding procedure is expected to begin. Currently the only confirmed effort is that from North America where USA, Mexico and Canada are discussing potential co-hosting strategies.
Base camps are the problem, not stadiums
While we can easily imagine FIFA sticking to the 12 host stadiums, there's no chance of keeping the number of team base camps low. Growth of participating team from 32 to 48 is massive even when not including the influx of supporters from 40+ instead of 30 countries.
Currently, with 32 teams, each bidding nation has to provide 64 team base camps (hotel + training center) for the participants to choose from. Should they keep the ratio from 2026 onwards, the requirement would be 96!
That may be fine with USA or China (who aren't eligible to bid for 2026) but it's a gargantuan effort for medium-sized countries. It's worth noting that the highest number offered in the 2018 and 2022 bidding process was that from Spain and Portugal (82), other countries were either just within the required 64 or even fell short.
StadiumDB Comment: If only they were honest
In all fairness, it seems the ruckus around FIFA's reform is bigger than it should be. It was certain the World Cup would grow, even if most expected the increase to be smaller. It might not change that much for the players (still playing the same number of games from opening to final), as we wrote it might even not change too much in terms of host stadiums.
What we do regret is the mental gymnastics of Gianni Infantino trying to justify the decision. As if anyone would ever believe that FIFA's goal was to cut the dominance of Europe and Latin America in football. And that claim coming on the very same day when FIFA confirmed they expect revenue to grow by $1 billion thanks to the reform. The thing that required biggest changes in FIFA (for lack of better word let's call it greed) seems to be strong under new leadership…