StadiumDB.com: Have a great Christmas
source: StadiumDB.com; author: michał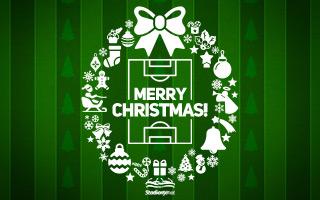 Carols as loud as terrace chants, Christmas trees as bright as pyroshows and pure goodness like that from the best supporters community charities! Our wishes to you.
Whether you celebrate Christmas or not, we hope these few days find you in great mood, surrounded by people you feel best being around. As you would in the best section of your home stadium.
Regardless of your club colours, politics, ethnicity or any other factor, we wish you the very best for the holiday period and we'll be back with more stadium news on Tuesday!