New stadiums: Meet Częstochowa, Zabrze, Wejherowo and Myszków
source: StadiumDB.com; author: michał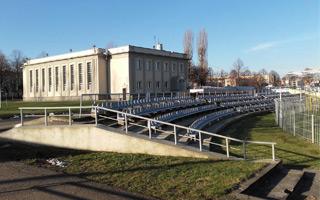 Four Polish stadia joined StadiumDB last night, two of them were missing in our II Liga section. Time to make it up as we're adding the oldtimers from Zabrze, Częstochowa, Wejherowo and somewhat newer one from Myszków.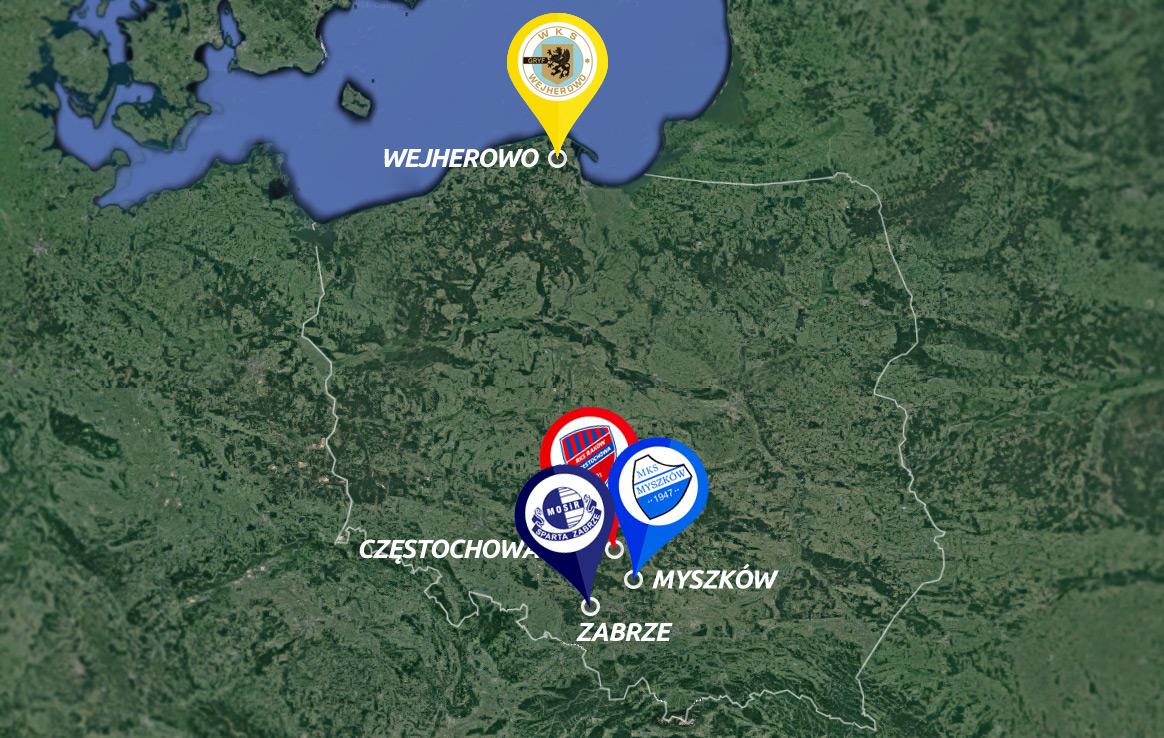 © Jörg Pochert
Stadium in the northern district of Mikulczyce was built with rather flat stands with up to 12 rows of terracing. In its heyday it was able to hold up to 13,000 people, a crowd recorded here at least one in 1970s. This is when local club, then named MGK Mikulczyce, played their debut in Poland's second league.
Later renamed Sparta, the club never got to play in Ekstraklasa, quite the opposite. They were soon relegated to the 3rd tier and since 1985 have been struggling between 4th and 5th levels. It's thus no wonder that the stadium is only used in a small part, even if all of the old sections are accessible to the public. Nowadays only the main grandstand has seats and a small roof resting along the club offices.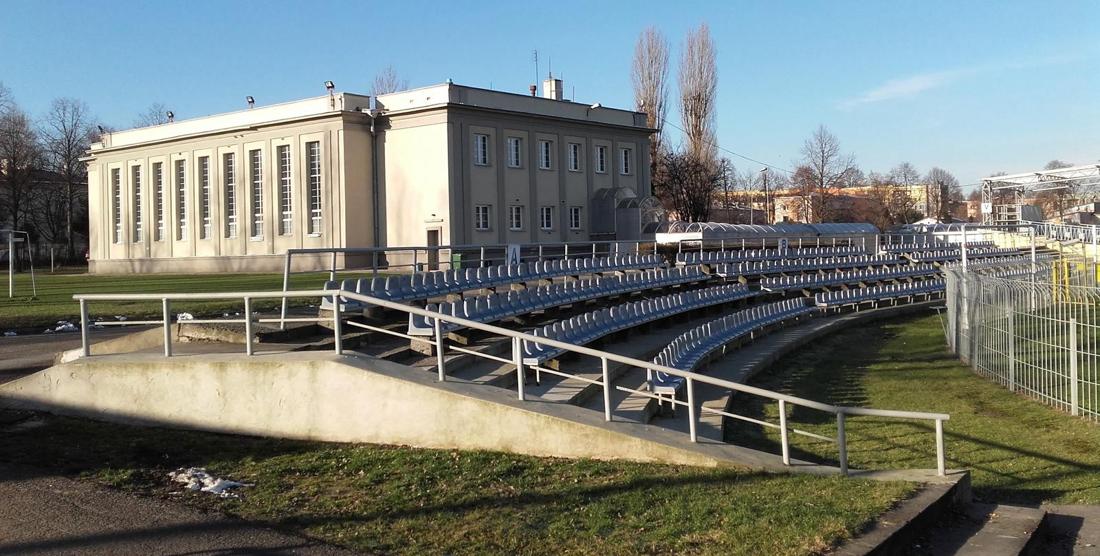 © Damian Szczepanik
The sports stadium in Częstochowa's Raków district was built in 1955 and, as was customary in those days, opened on July 22, on the communist Liberation Day. Ironically, back then it wasn't used by Raków, the district team's interim name was Stal and changed back a year after the venue opened.
Initially it was designed for both football and athletics, though currently you have to look hard to find the outline of its former running track. Of course the curved end zones remind of how it used to look, especially the larger southern curve as the north only has a small away section for 240 people.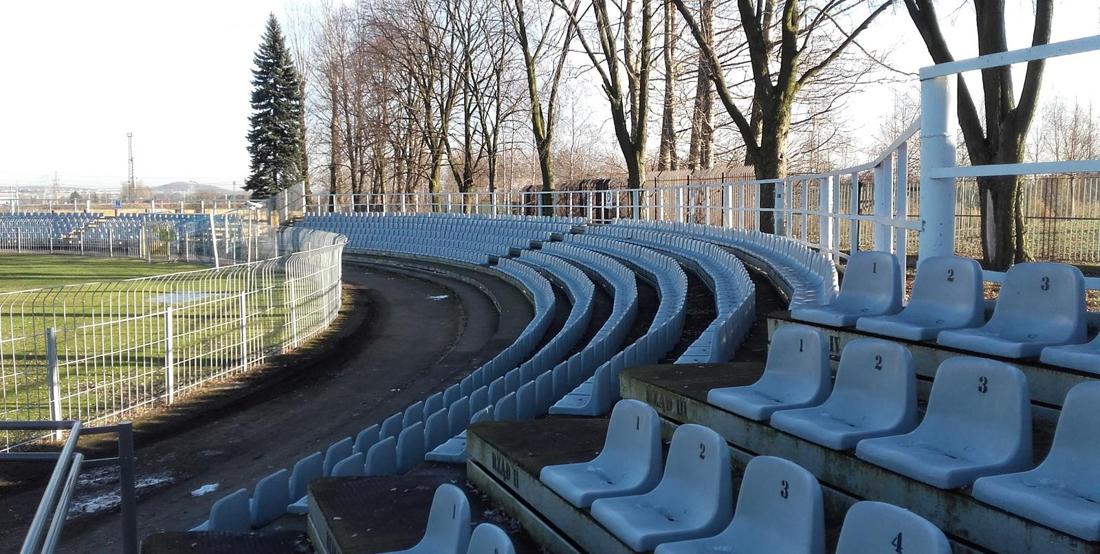 © Damian Szczepanik
Opened with nominal capacity of 8,000, the stadium only officially has that size to this day. Current all-seating capacity is just over 2,000, but it hosted games with much greater crowds even fairly recently. In 2005, when Raków was fighting the promotion play-off to return to the 3rd league, more than 10,000 people may have crammed in to watched an exciting tie ended with 9 rounds of penalties!
Drastically downsized after installation of seating, the stadium remains underfunded, with only minor upgrades to meet minimum league requirements (like temporary roofs over small sections). In the longer term a complete reconstruction is anticipated.
© Jörg Pochert
This stadium isn't literally within the town of Wejherowo, it lies some 500 meters away from the nearest houses. For every game supporters have to climb some 100 stairs to get there as it was built on the Freedom Hill, surrounded from all sides by forest.
In this picturesque location the stadium was built in 1927. It was initially planned as a shooting range but built for both football and athletics in the end. Since 2010 the running track is no longer there, making it football-specific.
While it has a seated capacity of only 939 people, it may accept up to 2,500 fans when standing viewers are allowed. Usually this kind of exception isn't needed though. Despite playing the relatively high 3rd league, local team Gryf (the Griffin) rarely attracts more than 500 people.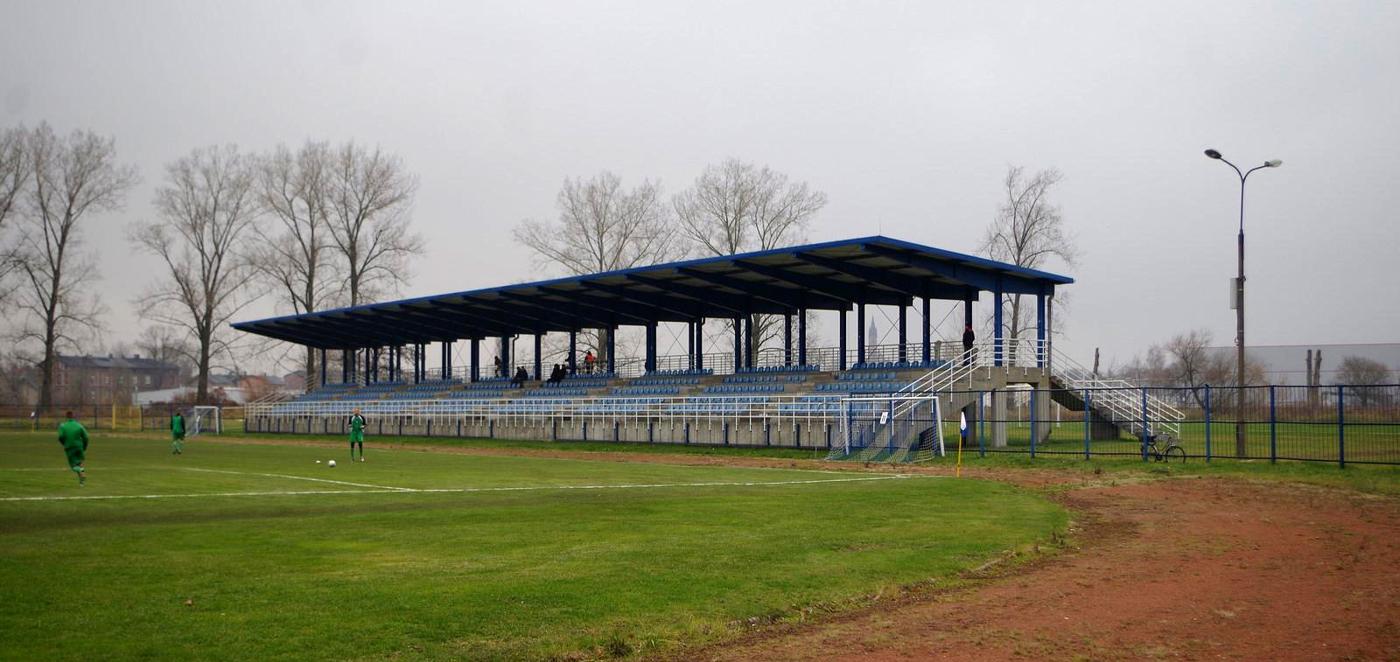 © Jörg Pochert
The municipal stadium in Myszków is located in the southern part of town. Currently the field surrounded by running track has the club building along its west side and the only grandstand with 480 covered seats in the east. The anchor tenant, municipal football club MKS Myszków currently play in the 5th tier of Polish football.