New stadium and design: See what Man United stars are up to
source: StadiumDB.com; author: michał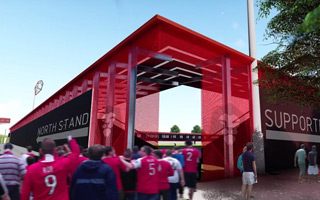 Five former players of Manchester United co-own a football club in Salford, northern Manchester. Now they want to build a new stadium and not everyone is happy.
If you like football and remember early 1990s, you surely know these names from Man United's glory days. Nicky Butt, Ryan Giggs, Gary Neville, Phil Neville and Paul Scholes have so far been famous for their careers on the field. Now they're building something from scratch. Well, not from scratch, but Salford City FC's 8th league status when they took over in 2014 wasn't exactly impressive.
The five players took over 10% of shares each, leaving the remaining 50% to Peter Lim. You should remember him as the new Singaporean owner of Valencia who doesn't exactly know what to do with the new stadium. Together these six men created what was called the 92 Project Ltd, aiming at Salford City's League Two status by 2020. And they're already well on their way, having won two consecutive promotions in their first two seasons.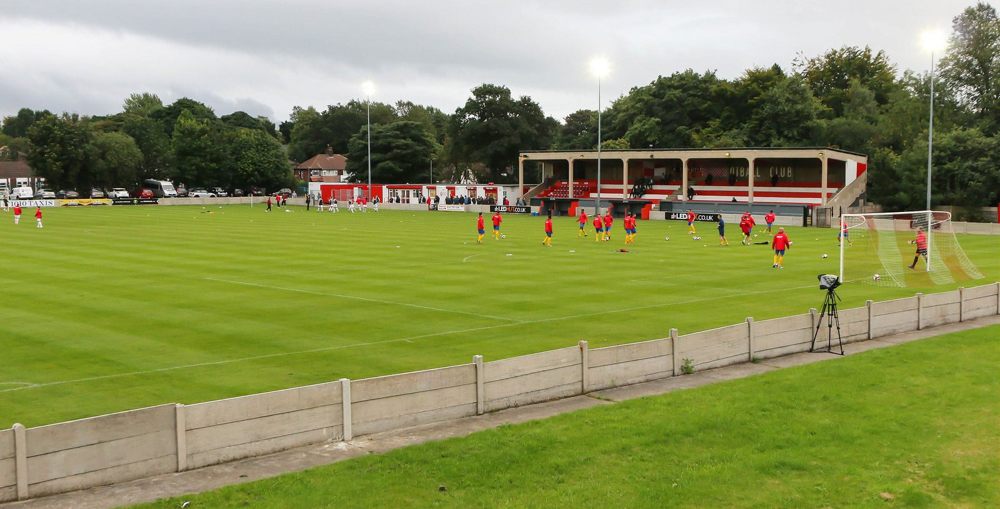 Fot: James Boyes (cc: by)
In 2016 their games have drawn quite some fans. When going from 7th to 6th league, they enjoyed nearly 2,000 in the final games, as many people as the current Moor Lane stadium can take, including the grassed terraces around its field. For a stadium had its heyday when floodlights were installed in 1989, this kind of crowds is something special.
But it won't be for long, because Salford City had revealed their new stadium concept in October. Capacity of over 5,100 people with roof over all four stands, around 10 private skyboxes and extensive facilities for the club's needs – well enough to allow them into League Two. And all that topped by new floodlight masts that are shaped to resemble the SCFC crest.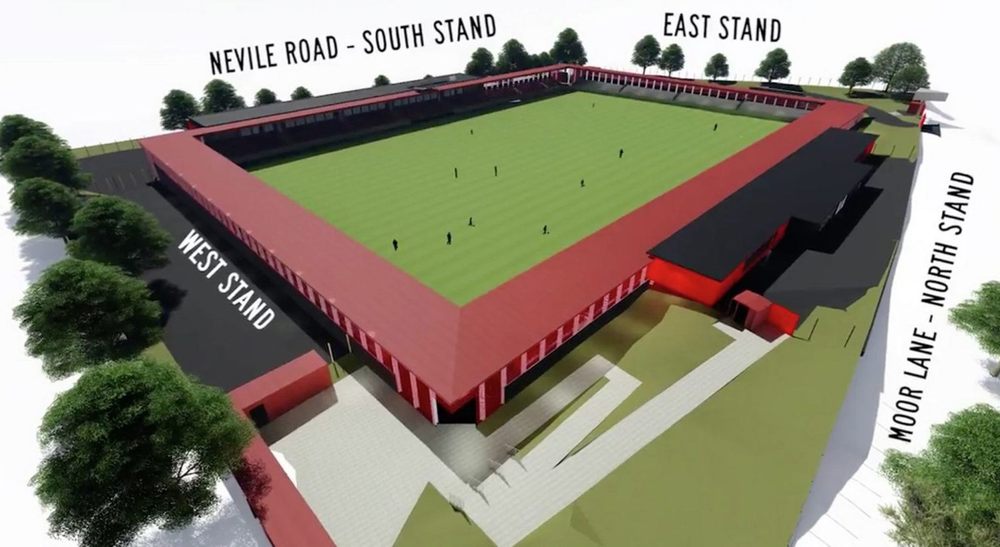 © Salford City FC
In case this all sounds too good to be true, it's even better for the club. Earlier in December the city council granted Salford City's planning permission, giving them time to break ground until December 2019. Of course the club is likely to go forward much sooner, even if their promotion is far from certain in the ongoing campaign.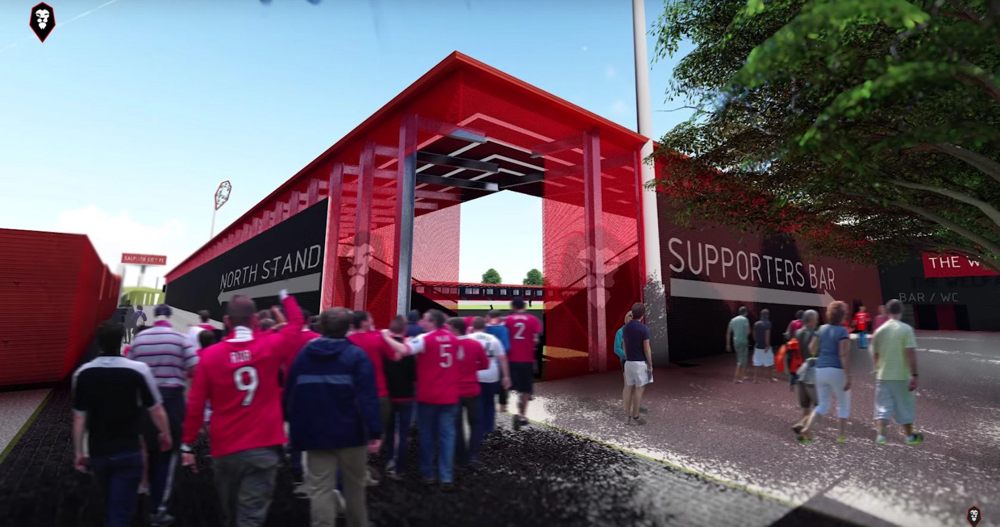 © Salford City FC
However, the project is far from perfect for people living around Moor Lane. Influx of supporters in the last two seasons proved a pain on matchdays with parking spaces around the stadium being scarce. Additional traffic, noise and litter are among the concerns raised in over 200 letters against the new stadium sent during consultation period.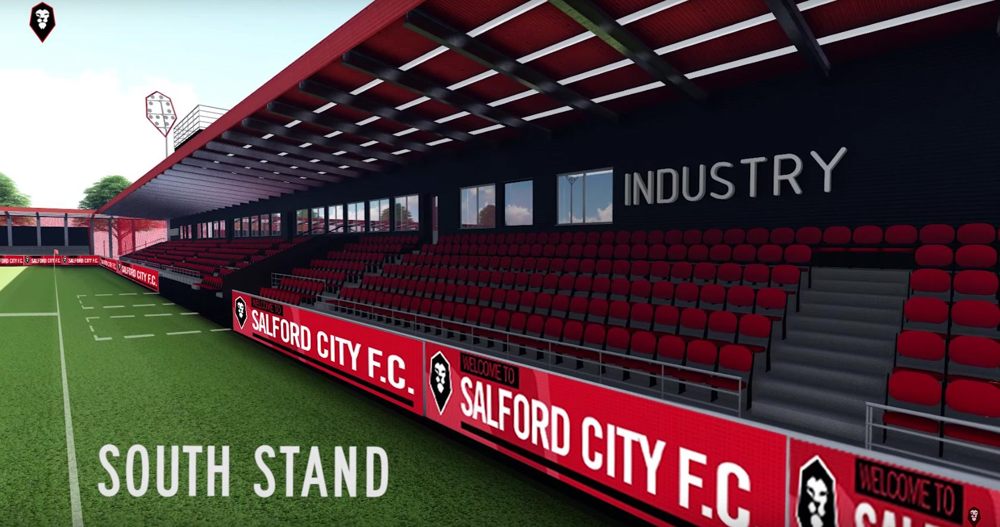 © Salford City FC
And yet, though rather few people openly expressed their support in the same way (just 30 letters), the planning permission was granted very smoothly and in a period that many other English clubs might dream of. Now residents have collected some 600 signatures, hoping for a judicial review of the planning permission decision.