New design: Biała Podlaska's great dream
source: StadiumDB.com; author: michał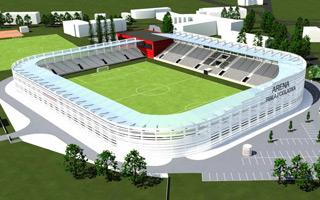 It's a medium-sized town near the Polish-Belarusian border with only a 4th league team. Do they really need a stadium for almost 8,000 people? Well, this plan is more sensible than it seems.
Biała Podlaska had made the news across Poland 14 years ago, when a Turkish investor proposed to build Poland's new national stadium there with his own funds. This seemed (and later proved) insane as Biała Podlaska has less than 60,000 inhabitants and is very remotely-located, close to the Belarusian border, while the plan suggested almost 70,000 seats! Let alone naming the country's national stadium after Hakan Şükür. The Turkish striker surely is famous but his connection to Poland was non-existent.
Now the Biała Podlaska municipality launched a plan of their own, publicly-financed. And no wonder, because the stadium currently used by the town's only professional team Podlasie is among the worst in Polish III Liga (actually 4th tier).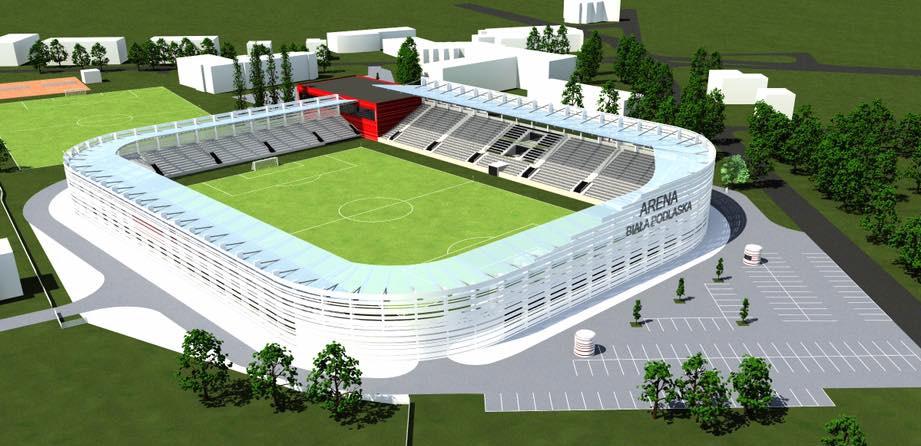 © UM Biała Podlaska, ATS999
Still, one might wonder if it's not too ambitious for a town of that size to build a stadium for 7,800 spectators. Podlasie this season reached a high of 950 spectators and on a couple of occasions as low as 250 people. Surely they don't need all those seats.
But the concept is more sensible once you look closer into it. New stadium in Biała Podlaska will stand exactly where the old one, built in 1970s, currently is. It will be a compact, football-specific one, wrapped in modern outer cladding. Only the north-eastern corner stands out as it has an indoor sports hall planned, with use by nearby secondary school as its main purpose.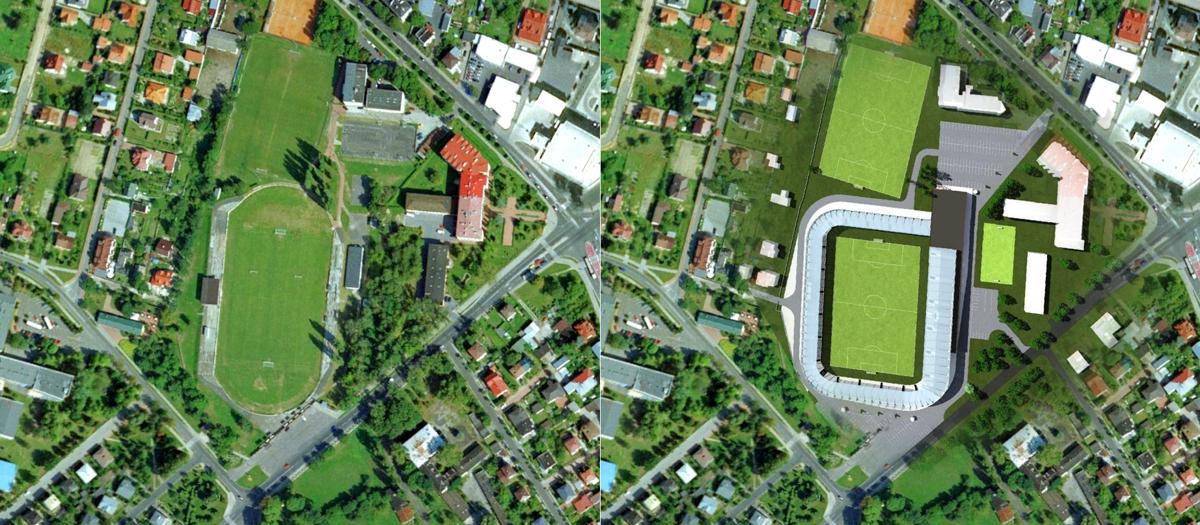 © UM Biała Podlaska, ATS999
Final capacity may indeed reach 7,800 people but the project will be phased. First the indoor hall and main eastern grandstand will be built, securing all primary uses of the stadium from phase one. Interestingly, the aim is also to provide the outer skin from the very start, creating a feeling of completeness with even one stand for just 3,300 people. This should be enough for medium-term needs of Podlasie and their fans.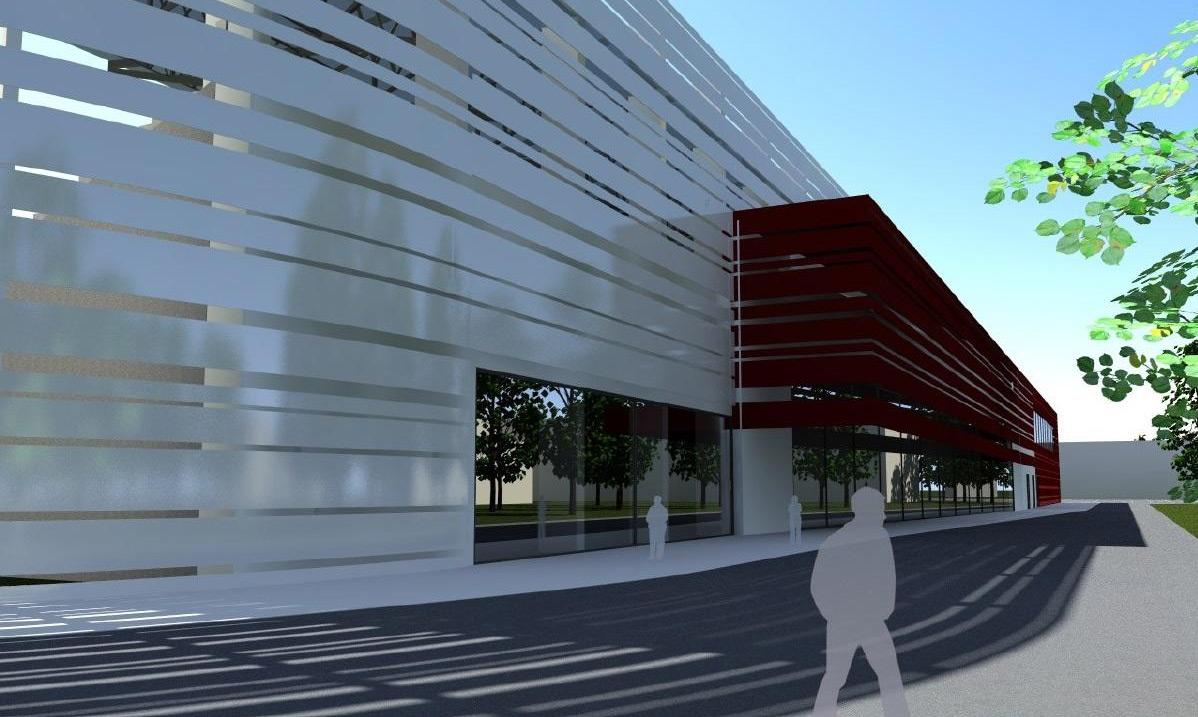 © UM Biała Podlaska, ATS999
Second phase will include the west stand for 1,500 people. Additional grandstands in the north and south (for 1,300 and 1,700, respectively) will be built in the future, should demand warrant such expansions.
This would allow the stadium to hold even Ekstraklasa games, of course… if they ever reach it. Asked about such prospect during yesterday's presentation, Podlasie's club chairman reacted with rather sincere laughter.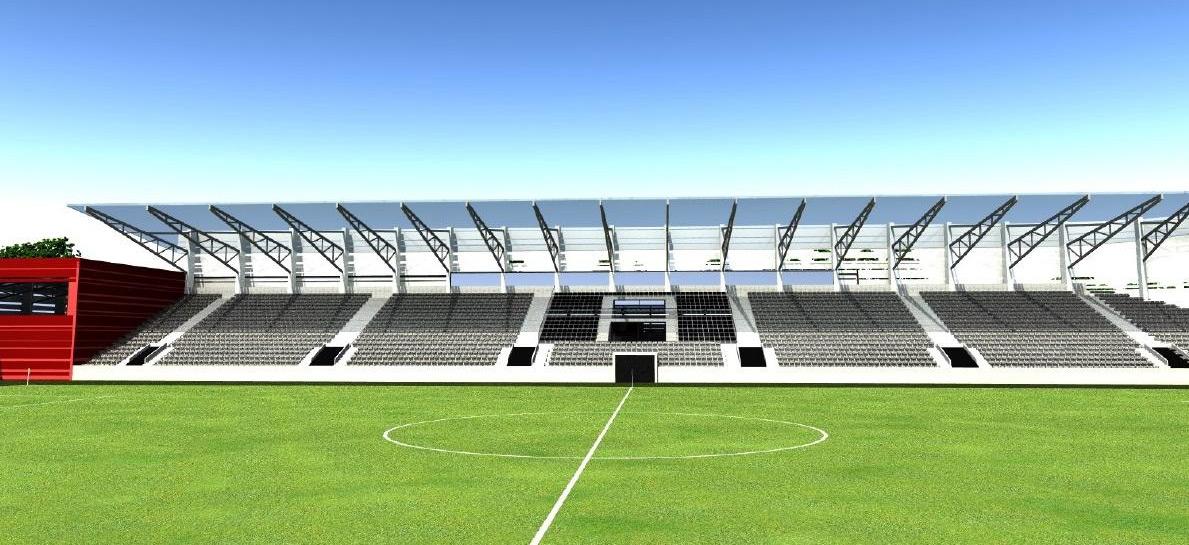 © UM Biała Podlaska, ATS999