Manchester: FC United, the model for Christmas spirit?
source: FC-Utd.co.uk; author: michał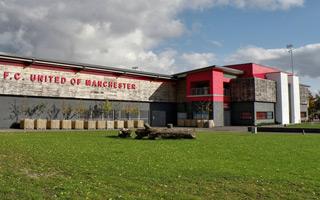 It's that special time of year again and one club more than many others embodies it. FCUM's Broadhurst Park will open for the homeless on Christmas Day and that's only one of their projects.
Ever since establishment in 2005, FC United of Manchester are aiming to be more than just a football club. Their goal is to be a community team, both benefitting from the community and offering a lot in return. While we don't want to play down any efforts by other clubs, this year's FC United Christmas schedule stands out in the world of football.
FC United are opening Broadhurst Park for the homeless on Xmas Day.

We're looking for volunteers to assist, can you help out? pic.twitter.com/RYrKymXGFq

— FC United Manchester (@FCUnitedMcr) December 2, 2016
Most importantly, they launched FC United's Christmas Comforts, an initiative opening their stadium to homeless people on Christmas Day. When they tweeted about it, hoping to find some volunteers to help on that day, their tweet became the hottest they've posted in a long time, with almost 2,000 reactions.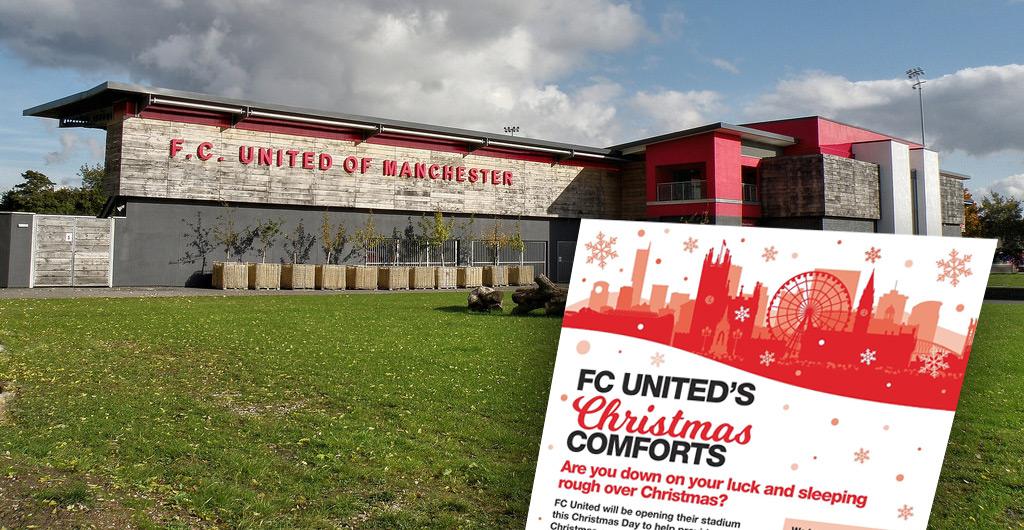 Photo: Heather
As a result they don't only have 30 people to spend their Christmas Day serving the homeless. Local hotel and sports center offered free towels for everyone taking a shower at Broadhurst Park, Grandad's Sausages have donated 150 sausages, fruit and vegetable supplier R Noone and Son will donate satsumas, someone offered a turkey, someone else tomatoes and mushrooms. Several nurses volunteered to be of service at the stadium, should anyone need them.
In addition, there will also be a range of activities available including Table Football, Table Tennis, Pool, XBOX, PS4 and various arts and crafts to bring some Christmas cheer to those attending. Even more, another supporter offered his minibus to run six shuttle courses between city centre and Broadhurst Park for those who don't live within walking distance.
That's not all from FCUM this year. The club also hosts their Toy Story initiative during this weekend's Boston United fixture (Dec 17). Fans are encouraged to bring any obsolete toys in good shape that will be donated to the Frost Foundation and then redistributed to children in need, whether sick, disabled or simply poverty-stricken.
And finally, on New Year's Day (game vs. Altrincham) the club run their annual Big Coat Day. On that occasion warm clothing is collected from fans to then aid homeless people during winter season.