Ivory Coast: Finally construction launched for "Arc de Triomphe"
source: Agence Ecofin; author: michał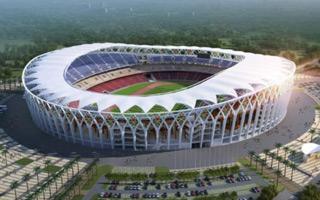 Nicknamed the Triumphal Arch, Ivory Coast's new national stadium is now officially under construction. As usual, the Chinese will deliver the 60,000-capacity giant.
Yesterday official groundbreaking took place in the village of Ebimpé, near the northern entry gate to Abidjan, Ivory Coast's informal capital. The concept dubbed "Arc de Triomphe" back in 2014-2015 will offer 60,000 covered seats for football, rugby and athletics.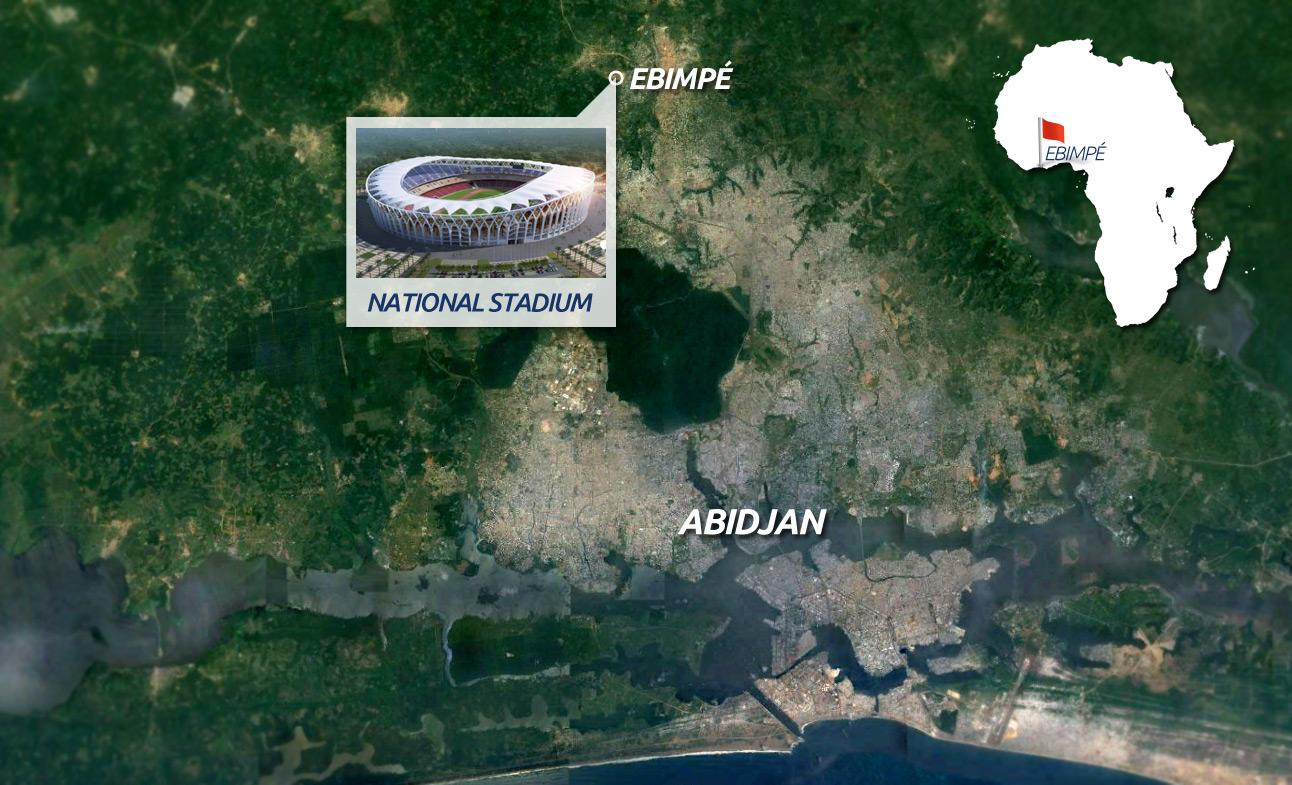 Despite yesterday's formal ceremony, actual construction is expected to follow in January 2017, which means the project is exactly a year behind initial schedule of January 2016. Construction is expected to last 34 months, just under three years.
This means opening in late 2019, well ahead of the 2021 African Cup of Nations, which will be staged in Ivory Coast. While the stadium itself will cover 20 hectares, a vast Olympic village is planned around it, spanning across 287 hectares!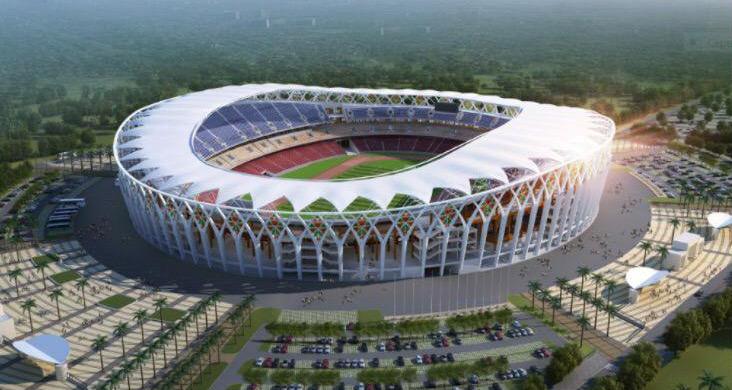 As announced earlier, the stadium will be delivered entirely by the Chinese, from early concept drawings in 2014 to furnishings in 2019. It's part of the widely-known Chinese 'stadium diplomacy' which sees the government of China paying their own companies for construction of stadia in developing countries.
Previously expected to cost XOF 50 billion, the stadium's budget is now up to 65 billion, which represents $103 million along today's exchange rates.