England: Grimsby 3 weeks from decision on new stadium
source: StadiumDB.com; author: michał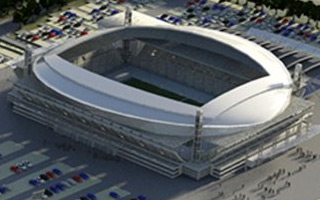 It's hard not to be excited when looking at the new renders, but these will in fact change entirely before we see the actual stadium built. So far a preliminary decision needs to be made.
Grimsby Town have been hinting on their desire to relocate for a few years now, it's been two years since they've shown a preliminary image of the proposed £55-million ($67.5m) community stadium. Able to hold 14,000 people, the building would be built along Peaks Parkway along with numerous other facilities.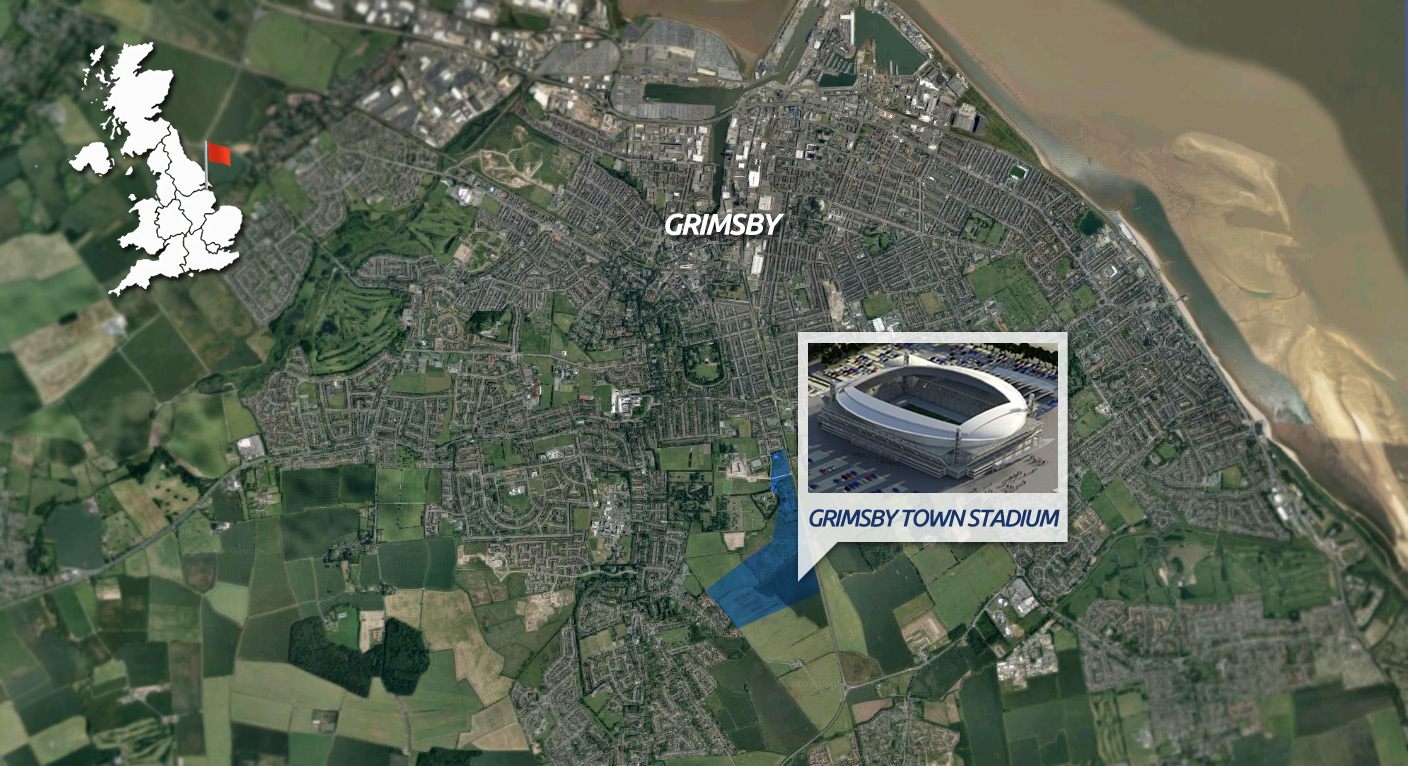 In September we finally got to know the developer interested in implementing the scheme. Extreme Leisure aren't familiar to stadium enthusiasts but it's a company known for, well, more extreme leisure destinations, as the name suggests.
Now, in late December, the company has revealed new renderings of the proposed complex that will also include an ice rink, shops and housing. Hoped to provide 320 permanent jobs, this major development would boost the area's profile, but it's far from certainty about it getting built.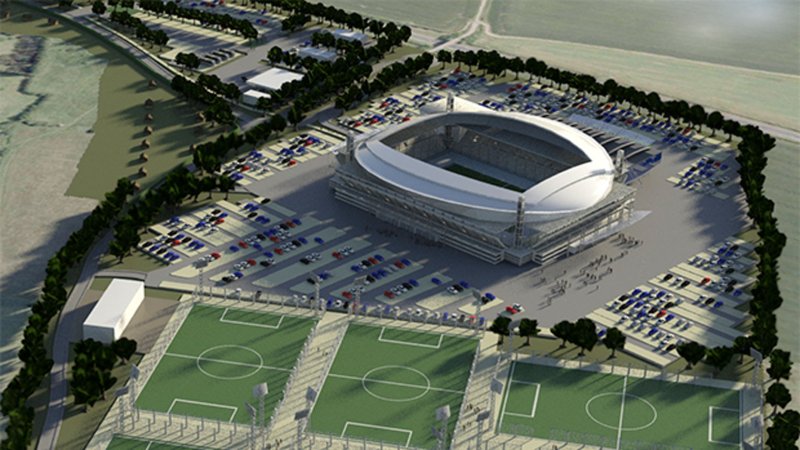 As the word 'community' in the stadium's temporary name suggests, it would include taxpayer money to some extent. This means it needs to be carefully assessed by authorities and the road is still long until final approval.
The next step is coming on January 18, when the North East Lincolnshire Council will decide whether to allow planning for the Peaks Parkway plot. If given the go-ahead at cabinet, Extreme will proceed with pre-application planning and draw up a masterplan for the scheme.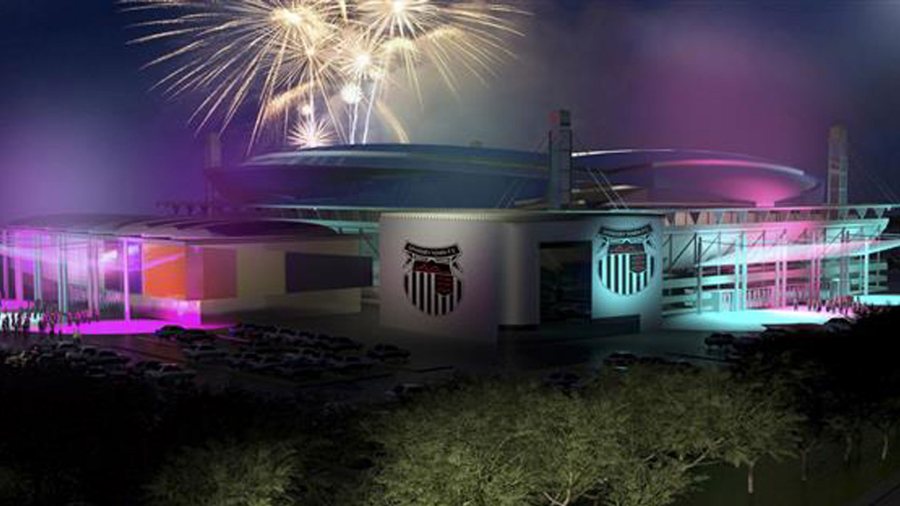 Only then will the actual stadium design be drawn, which suggests we shouldn't pay too much attention to the newly released renders. And rightly so because the rendered stadium model doesn't look too well thought through.
It seems aimed at making a good visual impression, thus the irrational roof structure. Will it be good enough for the North East Lincolnshire Council? Let's see on January 18!