New stadium: #ForçaChape
source: AlArabiya.net; author: michał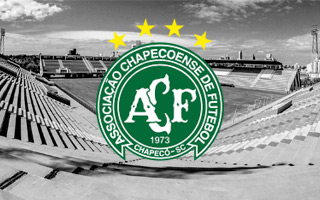 They were supposed to play in the final of Copa Sudamericana tomorrow, but their glorious journey was stopped by plane crash. Today we stand with Chapecoense as their stadium joins StadiumDB.
We've had entirely different plans for today but, as you surely know, the football world was shaken by the airplane disaster in Colombia, where Chapecoense were about to play in the final of Copa Sudamericana against the famous Atletico Medellin.
Out of 81 people on board of the chartered plane 50 were players/managers/staff of Chapecoense, 22 were journalists and 9 people were the machine's personnel. As of now we know of only 5 survivors, 2 of them players of Chapecoense, 2 members of personnel and 1 journalist.
Atletico Medellin already suggested that this year's Copa Sudamericana trophy should be awarded to Chapecoense as thousands gather around the team's stadium in south Brazil. What we can do at the moment is give you the profile of Arena Condá, where the rising power of Brazilian football have been playing since being established in 1970s.
First field in this location, in eastern downtown Chapecó, was opened in 1976. Equipped with grandstands on all sides (partly covered west stand was the only one built with concrete, remainder was landfill terracing), the building offered roughly 15,000 capacity and was known as Estádio Regional Índio Condá.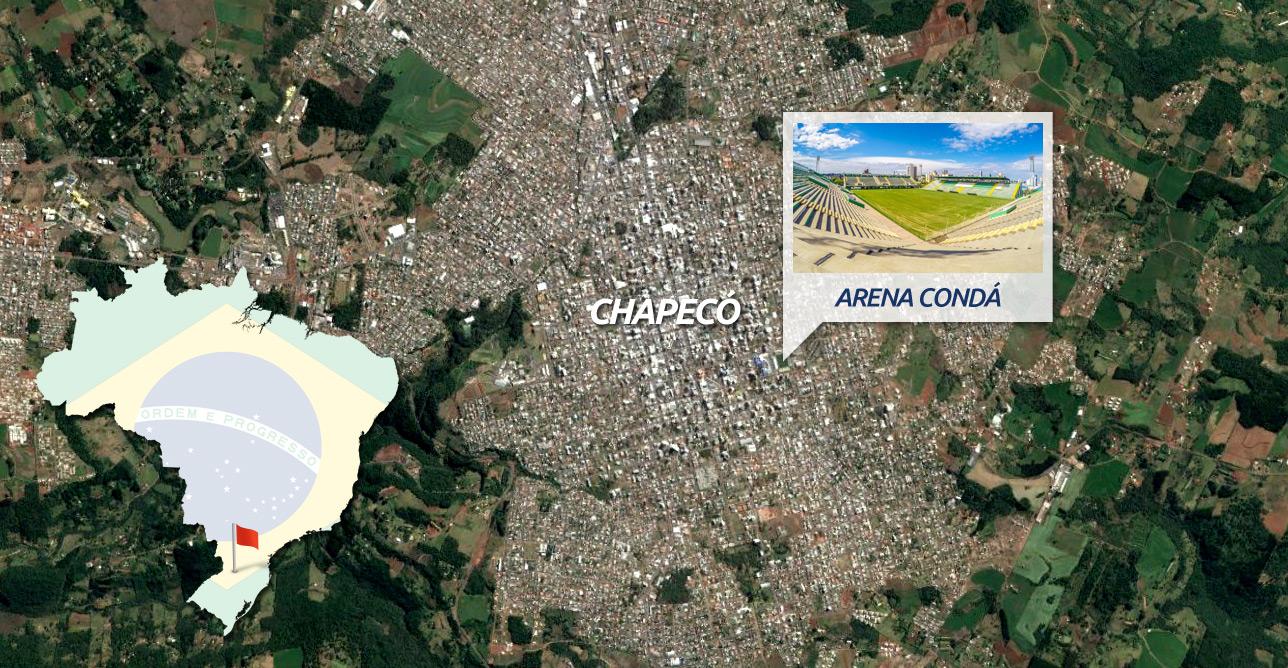 Major changes appeared on the horizon in 2007. when the municipal stadium was earmarked for complete reconstruction. With four new stands, two of which covered, it was to hold some 25,000 people and offer completely enclosed football-specific seating bowl.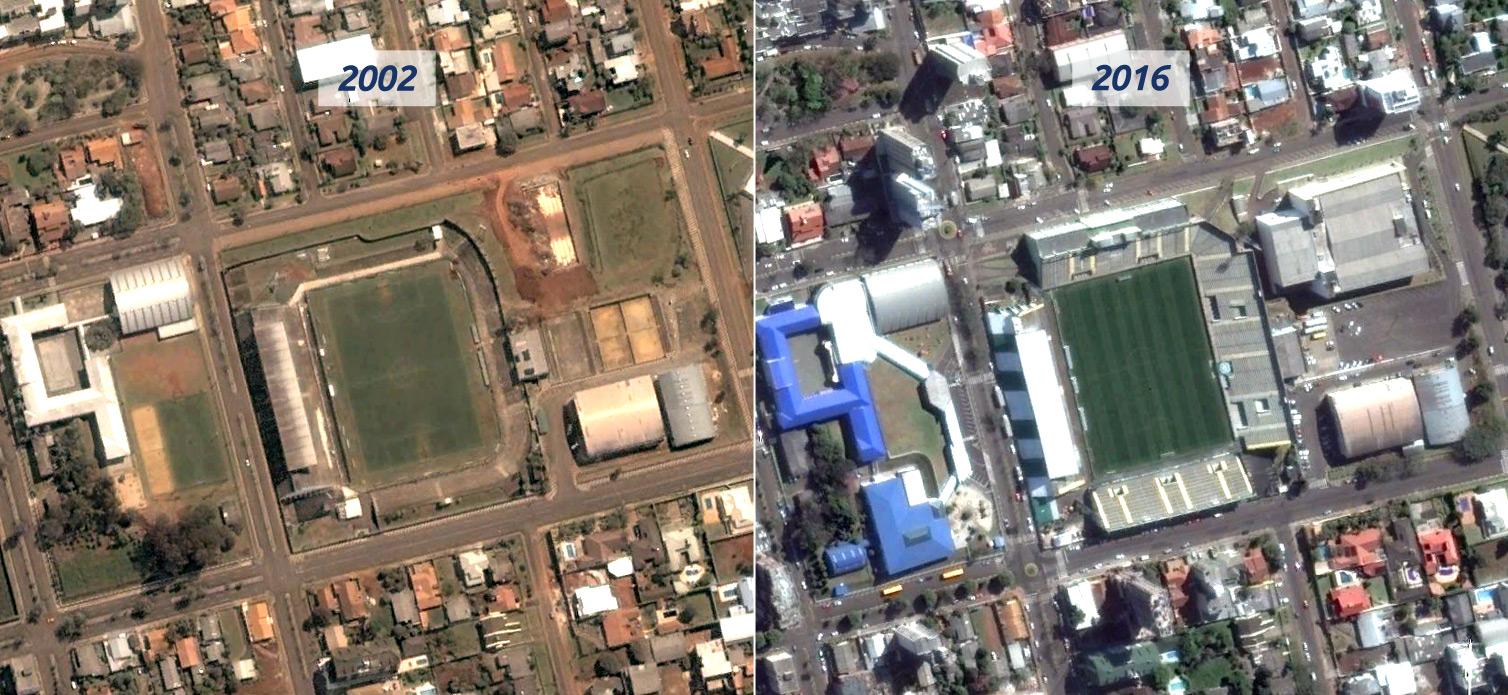 Those plans never came to fruition in their entirety, which doesn't mean nothing was done at all. A more cost-effective version saw the old west side retained and renovated, while construction of a new south end began in 2008. In 2011 works followed on the north end, while a new east side ended the project in 2014. After the changes total capacity is estimated at over 22,000, though under 20,000 people are usually allowed on matchday.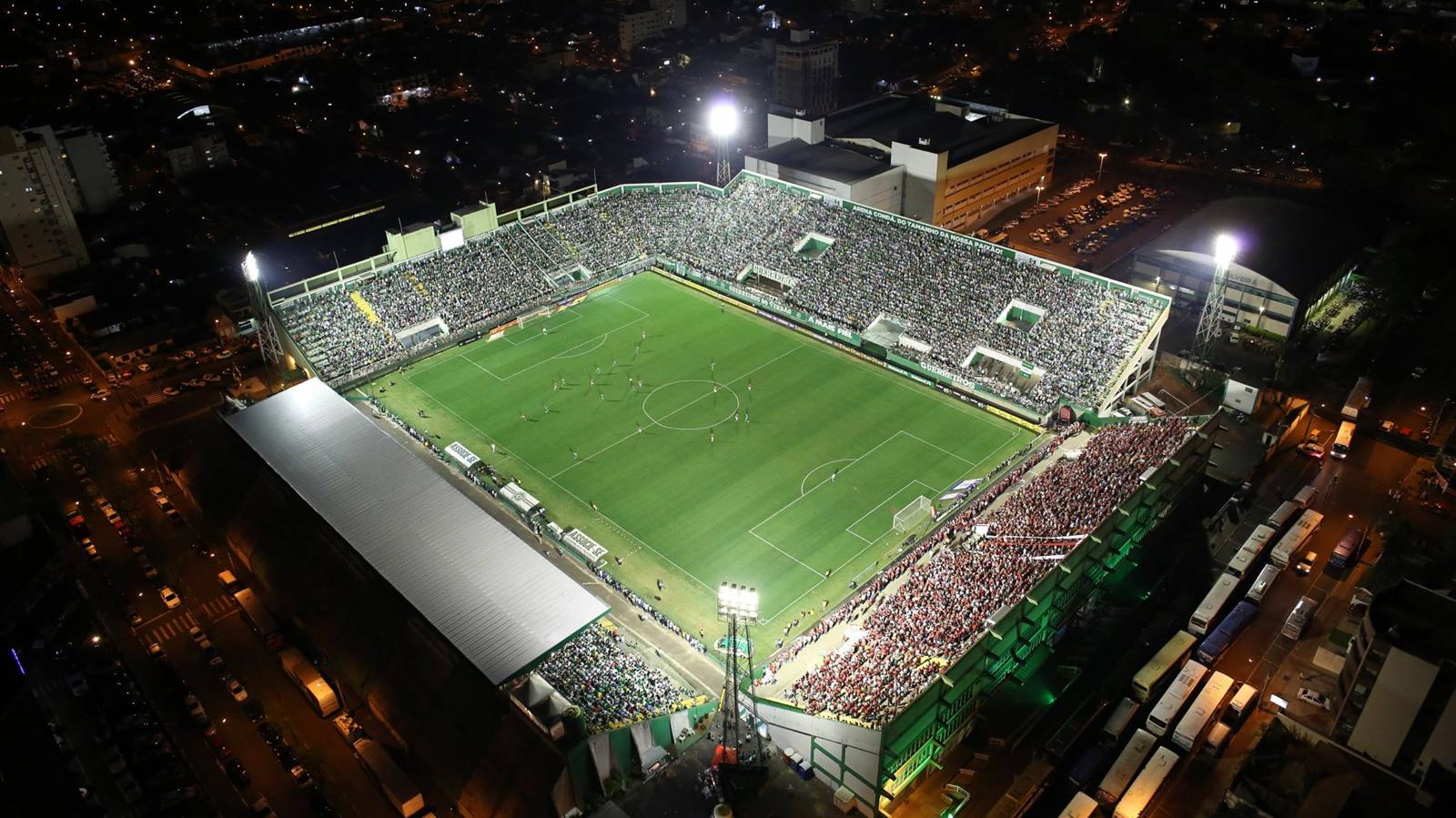 Following almost complete reconstruction, the stadium changed its name to a more modern-sounding one, though Arena Condá still honours the name of local Kaingang tribe's leader. Almost enclosed and compact stands offer good conditions to create vocal atmosphere, earning the stadium a reputation for being intimidating to visiting teams.