New design: The octagonal oddity of Bydgoszcz
source: StadiumDB.com; author: michał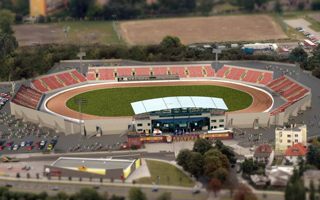 It's hardly the dream stadium, but having a decent stadium is the dream for supporters of Polonia Bydgoszcz. Now it seems closer to fruition than before.
The Bydgoszcz city hall yesterday presented official renderings of the city's second most important stadium. Seriously outdated and subject to numerous unfulfilled promises, Stadion Polonii should finally get reconstructed now, at least partially.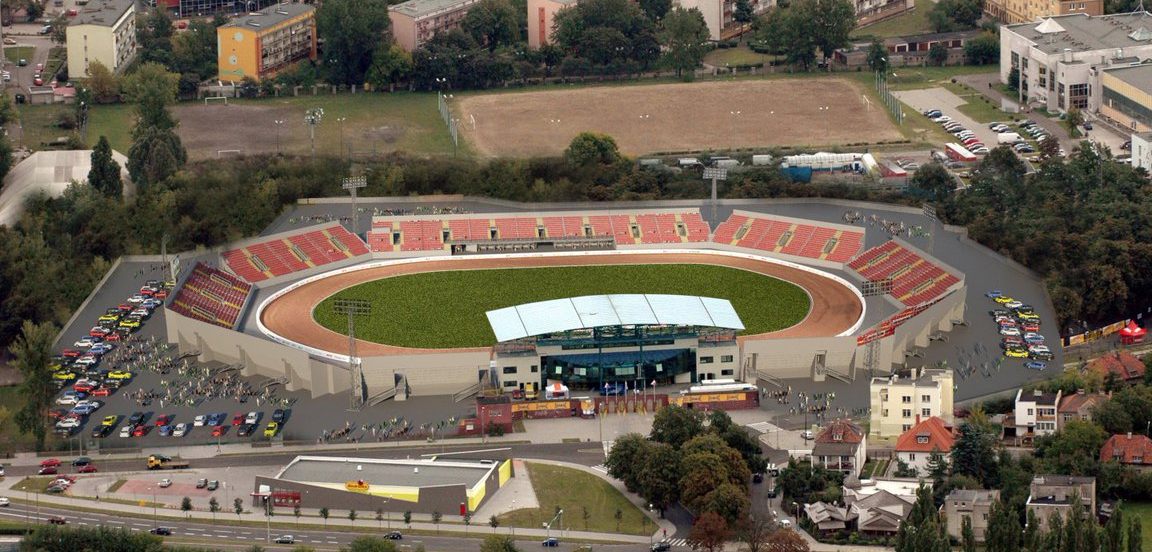 Yesterday's presentation was connected to the announcement of next year's budget, in which PLN 1 million (€230,000) will be allocated to prepare documentation and launch construction tender. In 2018 further 7 million (€1.6 million) should be available to build the first new stand (east, with the motorcycle pit).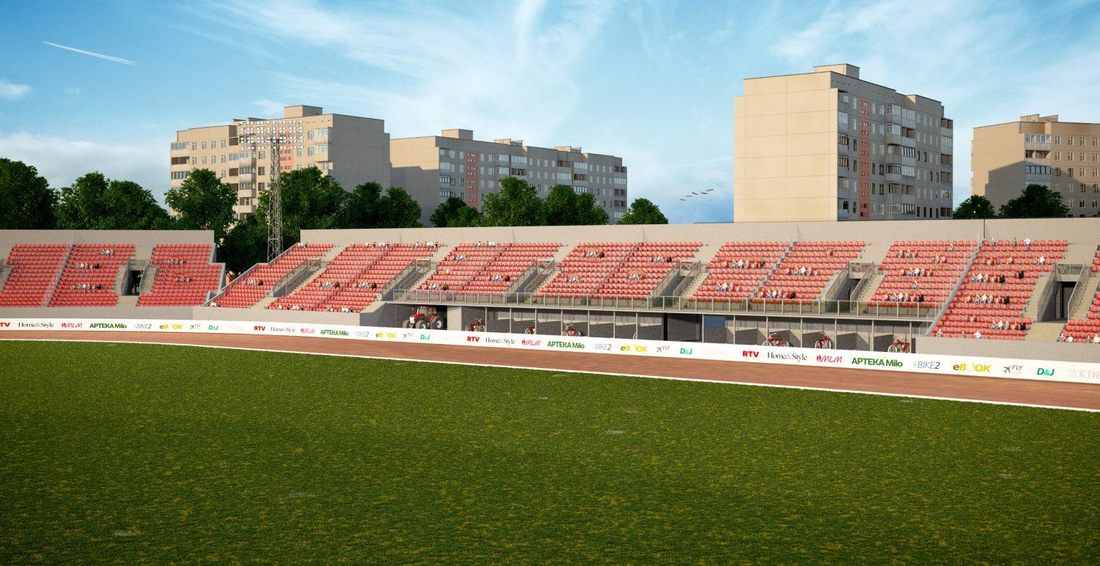 In the long run the stadium, used primarily for motorcycle speedway, will retain its main grandstand and racing track, but lose all remaining infrastructure.
Old landfill stands will be leveled and replaced with concrete structures with octagonal shape. Spectators will be moved up to 4 meters closer to the track and the first row will be elevated to 2 meters in order to provide better sightlines for spectators.
With eventual capacity of 13,000 seated spectators, it will meet Ekstraliga regulations. Empty spaces between individual stands are left in order to efficiently provide roof columns when cover for the fans (and/or the track itself) is added at a later date.