New design: Small beauty of Zagreb
source: StadiumDB.com; author: michał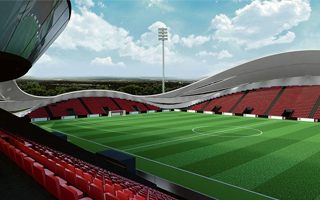 It's no stadium for Dinamo or the national team of Croatia, but at least for a couple of years it might be the best domestically. One can only wonder how such stadium is built for Croatian 2nd league…
NK Sesvete is a club about which we knew very little until several hours ago. But it's in fact the single largest football club in Croatia when you count how many youth sportsmen they train. 18 teams, 500 kids altogether, that's a number beyond how many even the great Dinamo Zagreb cater for.
Of course Sesvete are nowhere near Dinamo in terms of fanbase, but they will get a new stadium that might help them build that following in eastern Zagreb. Currently they use primarily Stadion Sv. Josip Radnik, but from 2018 onwards they will host games several hundred meters west, in the Sesvete Valley (depicted below).

The new stadium will be built around an existing playing field and between floodlight masts that are already standing at the field. The building will allow even international clashes, holding UEFA Category 3.
One major thing missing for Category 4 is capacity, because the building is planned with 7,000 seats in mind (200 of them VIP seats, 40 for the press), while Cat 4 requires 8,000.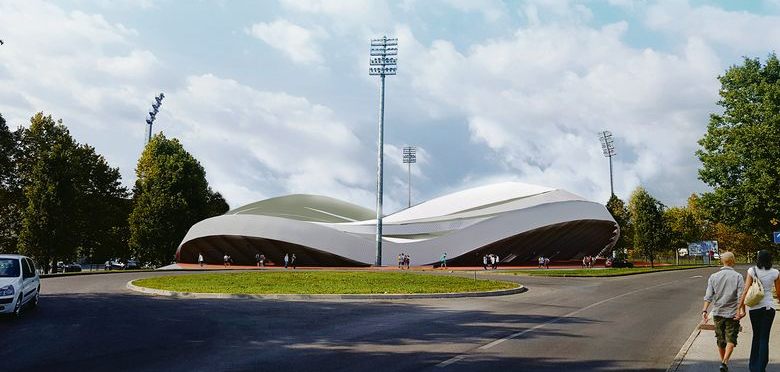 The stands will be covered only along the sides, though both ends will also be wrapped with a futuristic and dynamic envelope. This metallic form should become the stadium's most recognizable feature and its bright colour will make the building seem lighter. The stands in turn will be painted black, which combined with red seating will create the colours of NK Sesvete.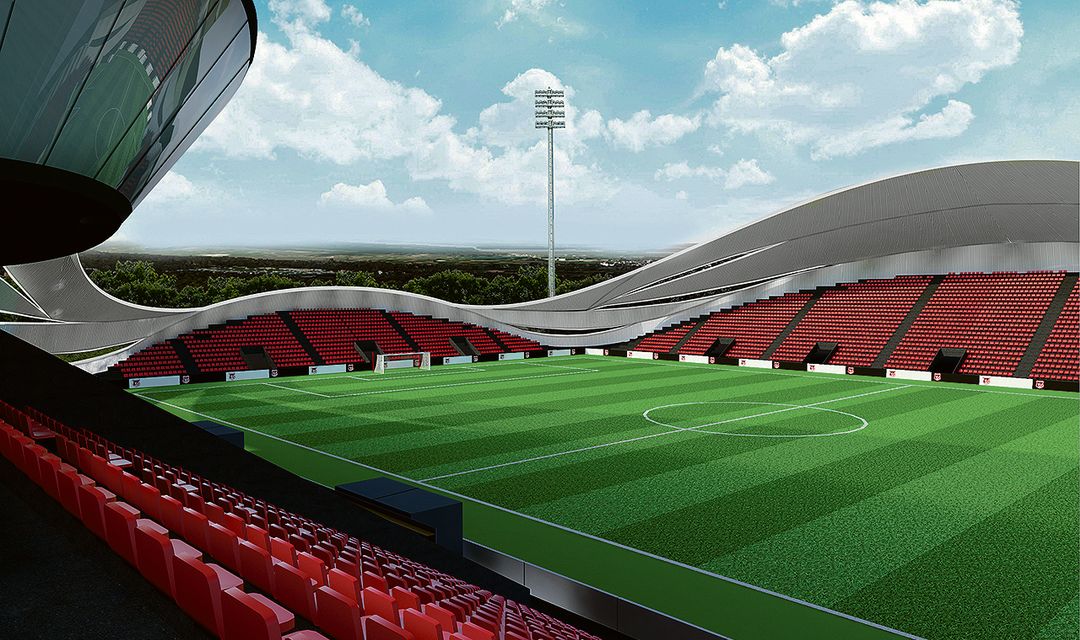 Construction was initially planned to cost HRK 50 million but eventually reached 60 million (€ 8 million), of which vast majority will be contributed by the city of Zagreb. Works are planned to begin early into 2017 and end in 2018.