Kenya: A step from tragedy as piece of stadium collapses
source: CitizenTV.co.ke / Tuko.co.ke / The-Star.co.ke; author: michał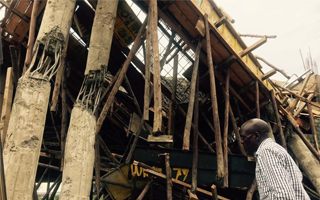 A chunk of concrete structure collapsed in the Kenyan city of Kakamega. One person was seriously injured and only one, because the rest were enjoying their lunch break.
A building disaster occurred in early afternoon on Saturday. Large chunk of outer promenade at Bukhungu Stadium in Kakamega (western Kenya) gave way, falling onto one worker. The man is reportedly in either very serious or even critical condition as his life is still in danger (we found several different evaluations of his state).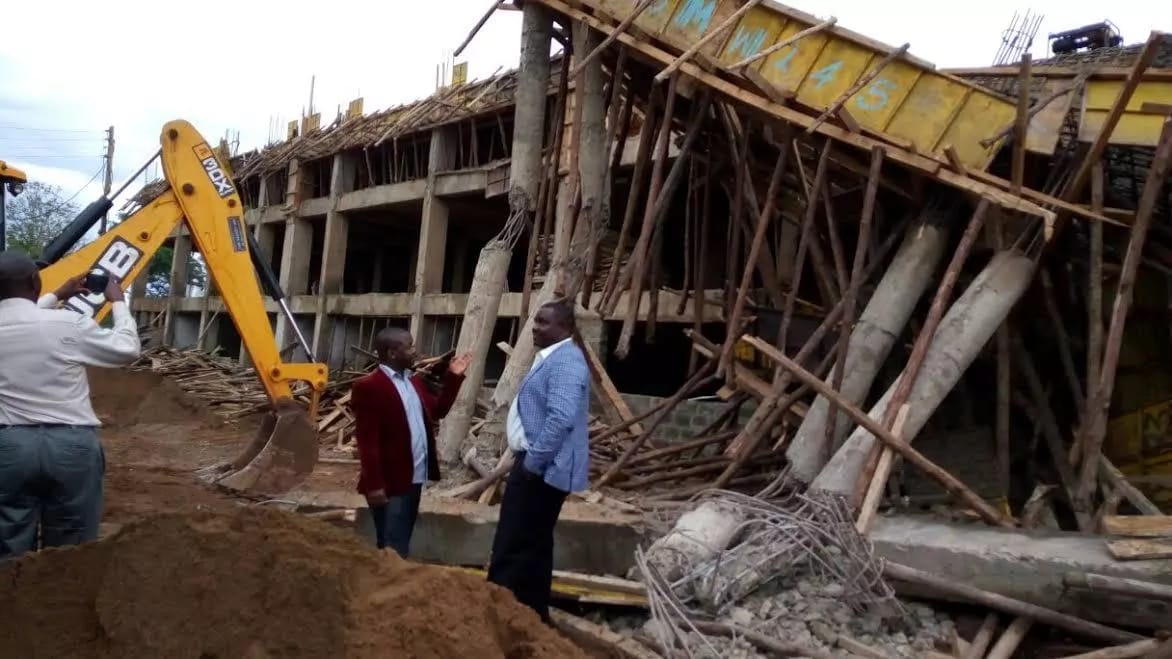 The only reason for there not being a tragedy is that most of the workers were out of site, enjoying their lunch break. Also, since the stadium was about to open in just over a month from now (!), such catastrophe could prove tragic if it happened during the opening game.
Bukhungu Stadium was scheduled for opening before December 20, though at this point it seemed clear that all works wouldn't have been done by then. Now community members and politicians are appealing for the build to be shut down until thorough audit of the remaining structure is carried out. contractor is being accused of very poor quality of works, which are being carried out in a hurry.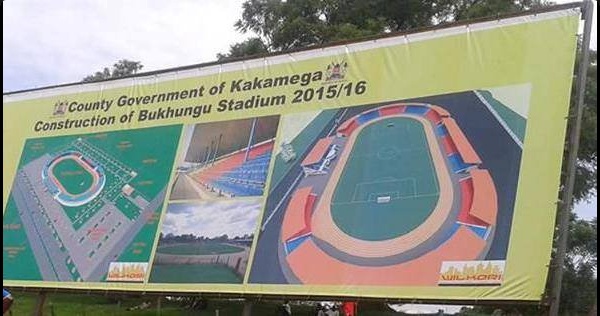 Meanwhile, the Kakamega Minister for Water, Environment and Natural Resources Robert Sumbi insisted that there was no accident at all! In his opinion it was a planned partial demolition, due to redesign of the VIP entrance. This surprising claim seems to have been dismissed entirely as investigation was officially launched.
Bukhungu Stadium used to have only one small grandstand (with temporary extensions), but since January 2015 construction of brand new stands around the field has been ongoing. The project reaches the value of KES 1 billion (or $9 million) and should result in covered stands for up to 15,000 people.