Gabon: Stadium stopped as people fight for water and electricity
source: Gaboneco.com / GabonActu.com; author: michał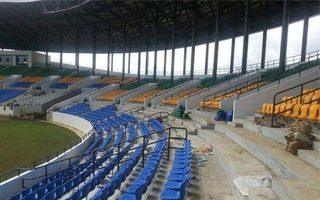 There's only 7 weeks left until the 2017 Africa Cup of Nations and construction in Oyem isn't finished. Even worse, the project was halted by local residents furious about no access to water and electricity.
Stade d'Oyem will be one of four host venues during the upcoming Africa Cup of Nations. The tournament begins on January 14, yet the stadium still isn't finished. While structurally ready, it still needs major installation and furnishing progress to operate properly during games.
As of now it's clear the project won't be 100% complete during games, but should be operable safely in order to accommodate 20,000 people for group games. Below you can find photos taken over the weekend, released by the Arabic stadium fanpage مـــــلاعـــــب.
The photos were taken just two days after work resumed on the delayed project. Stade d'Oyem was put on hold on November 7 as the construction site was invaded by people living in nearby villages. They were protesting against lack of water and electricity supply.
Known for its bizarre and remote location in the jungle, Stade d'Oyem was announced in August 2015 along with promise of supplying all nearby villages with both running water and power. Meanwhile to this day none of those announcements were fulfilled. Residents of Sougoudzap, Abang and Kumasi (All within 2.6 and 8 km) took it upon themselves to remind authorities of the failed promise.
By blocking the project for 8 days during actual fight against time they succeeded. Governor of the region promised to connect Sougoudzap to the power grid in upcoming weeks, while all other works (water and power in remaining villages) are to be done after AFCON ends in February.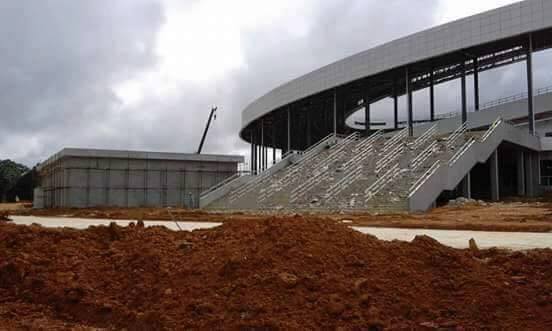 © مـــــلاعـــــب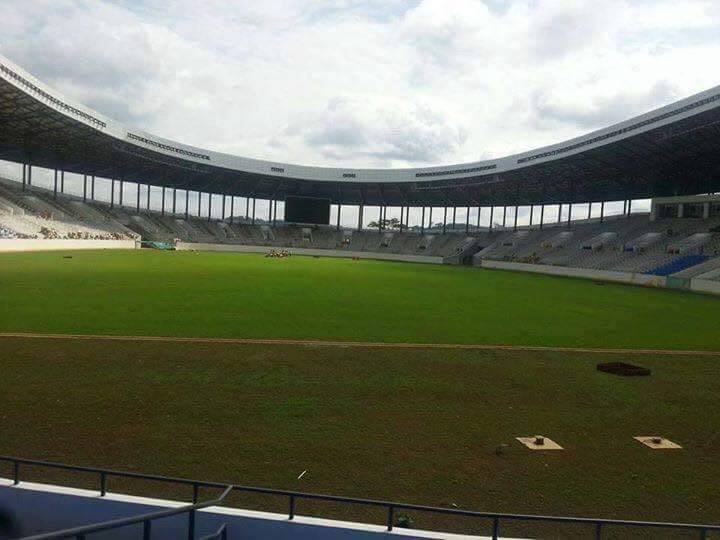 © مـــــلاعـــــب
© مـــــلاعـــــب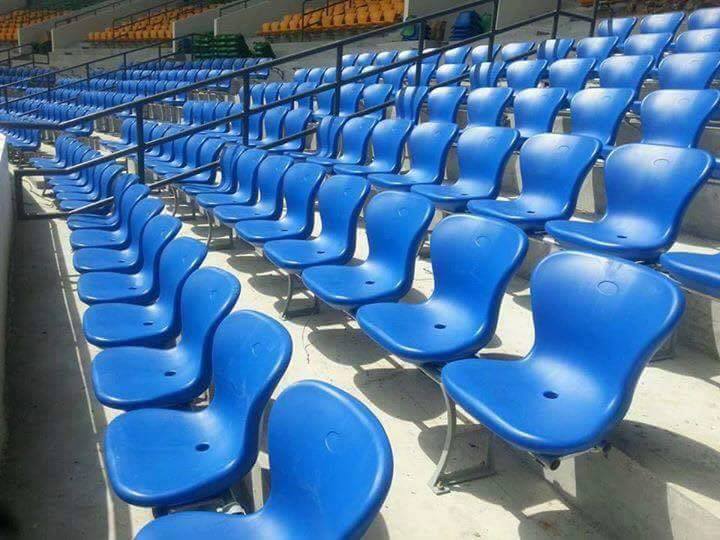 © مـــــلاعـــــب