Croatia: Kantrida sinking yet again
source: AKKvarner.hr / StadiumDB.com; author: michał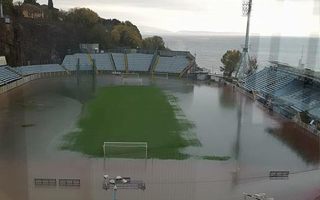 One of the world's most dramatically located stadium is flooded. Draining excessive water will take at least a few days, but that's nothing new for this particular stadium…
Earlier today the athletic club Kvarner in Rijeka released troubling images of Stadion Kantrida under water. Only the central part of its football field remains dry, but ironically the field is least important now, after HNK Rijeka relocated their games to Stadion Rujevica.
Meanwhile, the running track and indoor facilities crucial to Kvarner are flooded. Removing the damages will take at least a few days, according to the club's statement.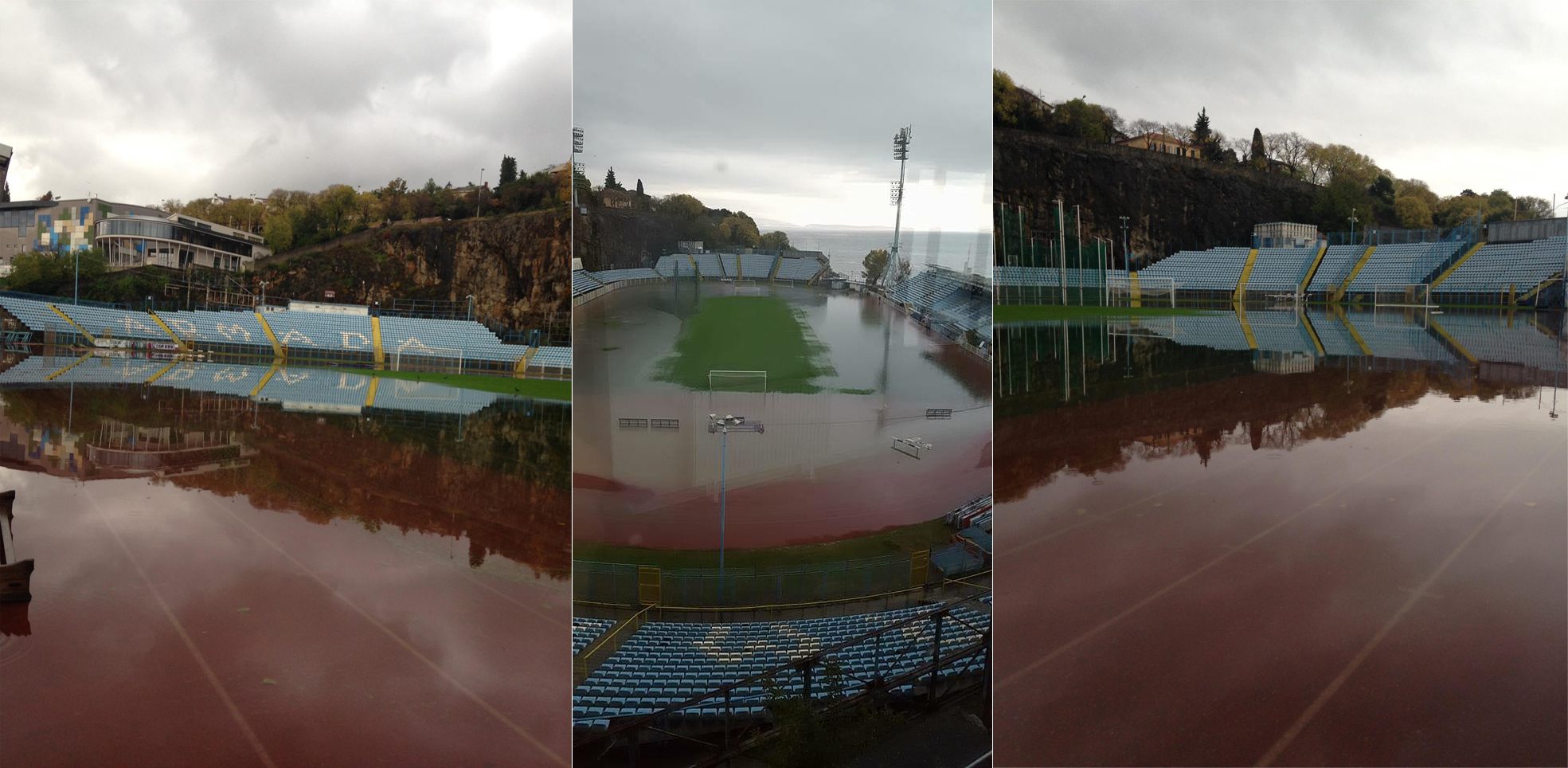 © AK Kvarner
While it looks very bad, this is nothing new to citizens of Rijeka. Kantrida is one of the lowest points of the city, just 3 meters above sea level. The water table is understandably very high here.
Thus, after every heavy rainfall sewers from all across the city send their water this way, causing local sewers to explode with water like small geysers spitting out tons of water, as seen below.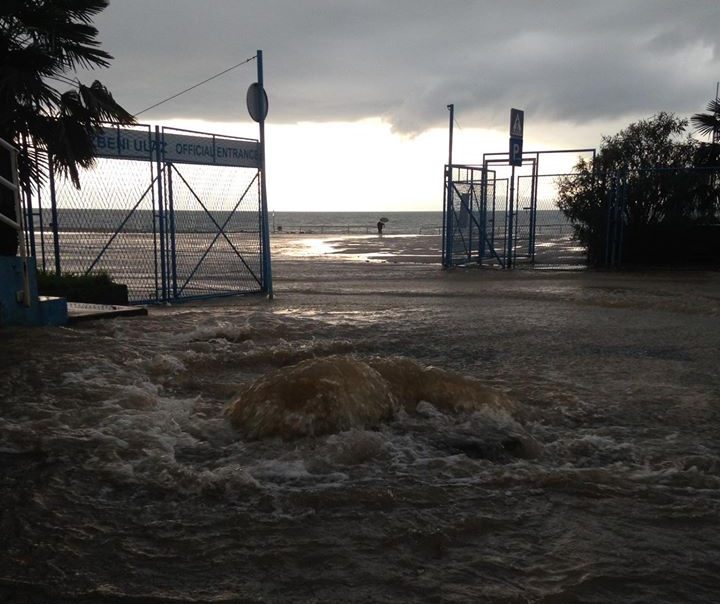 © AK Kvarner
Over the years numerous football games and other events had to be postponed due to flooding of the stadium. This problem should be minimized at the new football arena planned here. However at this point it's not entirely certain that the project will go forward.