Technology: To panic or not over 3G fields?
source: StadiumDB.com; author: michał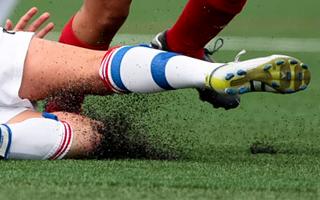 Synthetic turf brings new possibilities, especially in areas with weather poor enough to sustain natural grass. But are 3G pitches unsafe for their users? As cancer claims increase, additional research is being done.
Type "3g pitch" in Google News and you get a very mixed impression. While numerous articles praise delivery of new training fields all over the world, some others warn about potentially threatening substances hiding in the synthetic grass. Not the grass itself, to be precise, but in the rubber crumb infill mixed with blades.
Usually black, the small granules raise serious controversies, most recently in the Netherlands. For the last week it's been a hot topic throughout Dutch media, following a journalistic investigation by TV program Zembla. After it surfaced that the rubber crumb hasn't been properly tested, some 30 clubs and training academies announced changes in their operations.
Some, led by Ajax, announced complete revamp of their training fields. Ajax will remove the rubber crumb from 4 fields immediately. Others, like Heracles Almelo, implement changes in training routines, moving goalkeeper training (most prone to contact with rubber) to natural fields.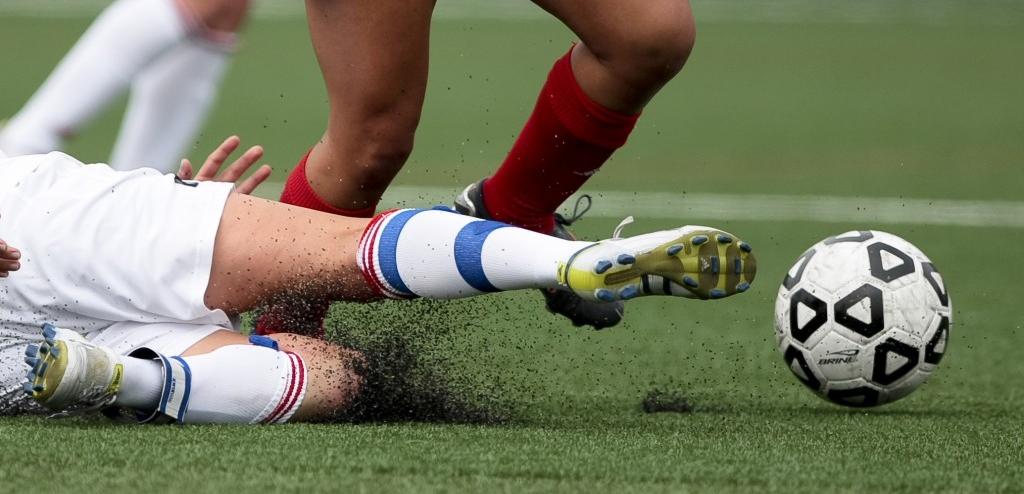 Others, represented by PSV Eindhoven, aren't bothered at all. Why? PSV uses cork crumb instead of rubber, a material not contested for health threats but also much more expensive.
Price is the usual reason for using cheap rubber crumb from recycled tires in 3G pitches (20-30 tons per field, or 20,000 grinded tires), most common in over 2,000 of Dutch fields, but also over 2,600 fields built in Poland in recent years, over 12,000 in USA or, in fact, in some professional teams' stadia throughout the world.
Where's the harm?
It's not a new claim at all, but one that has been resurfacing in various studies carried out around the world. A University of Washington report from 2014-2016 lists 200 sports players who suffered from cancer (mostly lymphomas) and were training/playing on synthetic fields. Vast majority of them (158) were football players and vast majority of those (101) played as goalkeepers.
Rubber crumb has been known for a long time to contain numerous dangerous substances, including lead, arsenic and polycyclic aromatic hydrocarbons (depending on source of the crumb), some of which are known from cigarette smoke or smog. But while we know a lot about the negative impact of, for example, benzopyrene in smoke, few people realize such substances are present in synthetic fields.
In USA the so called "turf wars" have been going on for years. The synthetic field industry has dozens of scientific studies showing little or no threat to players' health. And still, despite so many studies, there's no solid answer to the question of exposure. It's still unclear whether ingestion, cuts or prolonged inhalation pose a significant health risk. This data gap has been confirmed by the Environmental Protection Agency of the US.
Following latest outcry in the Netherlands, additional examination was commissioned by the Dutch football federation (KNVB) and the national institute of public health and environment (RIVM). Earlier this year the European Commission also recognized the need for further analysis of rubber crumb infill. While the EU already has limits on some chemicals in rubber (for example, 0.01% for benzopyrene), the question of exposure lingers.
All of the above tests should bring results in 2017, just as the Washington State Department of Health's, which is now examining the list of 200 athletes suffering from cancer. Meanwhile in 2018 the first long-term exposure test will give its conclusion in California.
And until then, should we or our children avoid rubber-crumb turfs or playgrounds? There's no single answer. In the Netherlands recently some childcare organizations suggested not using such facilities at all. But the RIVM limited itself to not recommending synthetic fields, while proposing that children shower after each use. In case of any cuts or grazes, they should be cleaned as soon as possible.