Sao Paulo: Painful early years for Arena Corinthians
source: Estadao.com.br / Esorte.uol.com.br; author: michał
It's been 2.5 years since the 2014 World Cup opening venue began its operation. And still it's not finished, nor does it have a naming rights partner or manages to sell the business seats.
In a special interview for Estado do Sao Paulo former president of Corinthians (and the person behind move to Arena Corinthians) Andrés Sanchez describes the challenging situation of his club. Corinthians may be among Brazil's most followed teams and Sanchez sticks by his view that relocation will prove successful in the long run, but so far it's been much harder than expected.
Opening took place in mid-May 2014, less than a month before the FIFA World Cup. By then it should have been 100% complete, but construction is formally still ongoing today. According to Sanchez, there's still some R$ 40-50 million ($13-16m) to be spent.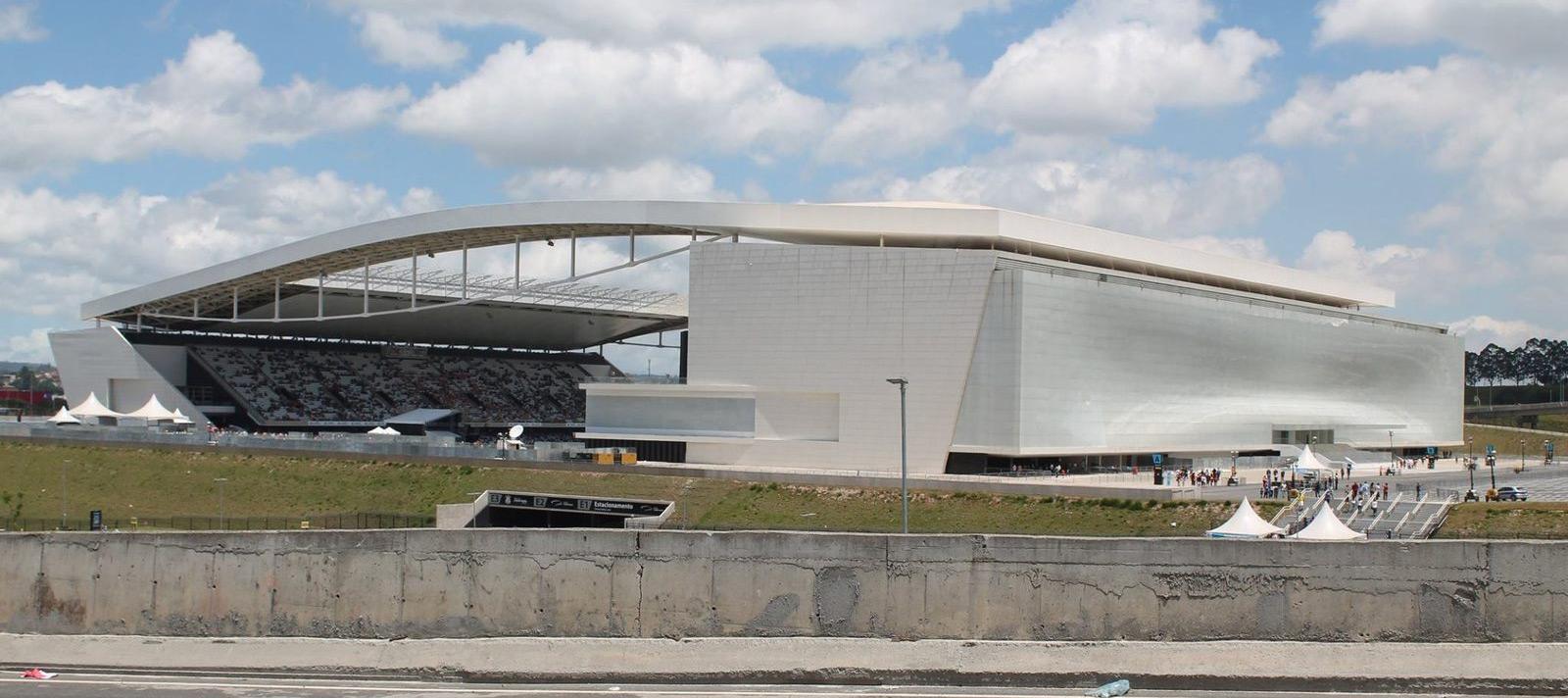 © O Fiscal da Fiel
Unfinished works are part of a major conflict with general contractor of the building, Odebrecht. The company continues to deny the club access to cost and status of the project, to which Corinthians responded by running an independent audit.
Revenue generated by the new stadium is far from the one expected. With 32,000-33,000 people on average, Corinthians get R$ 2 million from every matchday. Particularly worrying is the insufficient occupancy of massive business zones at the ground. But, as Sanchez says, "nobody expected the kind of economic crisis we're experiencing now".

© Johann Almeida
Instability across Brazil is also one of the factors for no naming rights contract signed as of yet. But only one of "thousands" that Sanchez begins to name. Damaged image of the stadium is owed to marble plates falling off the walls (with assumption that on a matchday it could have been tragic), tense relations with Odebrecht as well as the stadium's inclusion in Lava Jato, the nationwide anti-corruption investigation.
Event the fact that the stadium has been in operation for so long is an issue. Fans are already accustomed to the nickname Itaquerão and it seems very unlikely for them to use a new commercial name.
How much could a naming rights deal be worth now? "I don't know, but if they arrive at R$ 200-300 million, I'd take it. That's close to what someone may pay (Corinthians long insisted on R$ 400 million)", Sanchez says.