Norway: Fans a step further in legal pyrotechnics campaign
source: FansEurope.org / FotballSupporter.no; author: michał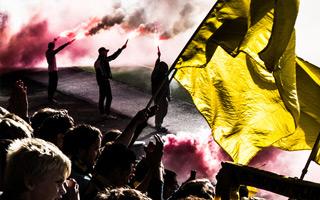 Once more supporters in Norway got their way as they have direct influence into what kind of pyrotechnics are allowed for stadium use. It takes years of responsibility, though.
The use of flares and smoke bombs inside stadiums is a hot topic not just literally, it's discussed around the world, whether you're in USA, most of Europe or Japan. Much less so in Norway, where the national Norsk Supporterallianse (NSA) have been campaigning to depenalise and then legalise pyrotechnics for years.
Since 2014 the use of some pyrotechnic materials has been legal not just on the field (as it was earlier), but also in the stands. It comes at a price, though. No later than 7 days before the game when you want to use fire or smoke, you need to notify authorities, including the host club, stadium owner, Norwegian football federation and finally the fire and police departments.
Fot: Morten F (cc: by-nc-sa)
The last two on the list had some issues with the use of flares/smoke bombs, even if supporters in Norway agreed to use only certified materials during tifos. These issues revolved around such materials being "emergency use" (like signaling flares at sea) rather than approved for stadium use.
As reported by FansEurope.org, the NSA found and answer to that problem recently. They teamed up with a company working with pyrotechnics in Norway. Together with this company, the NSA can now import all commonly used types of pyrotechnical devices accepted by the fans for the use inside stadia: flares, smoke in every colour as well as stroboscope flares but no bangers. The items are no longer classified as emergency signs and can be dedicated to the use inside football stadia, in line with EU standards.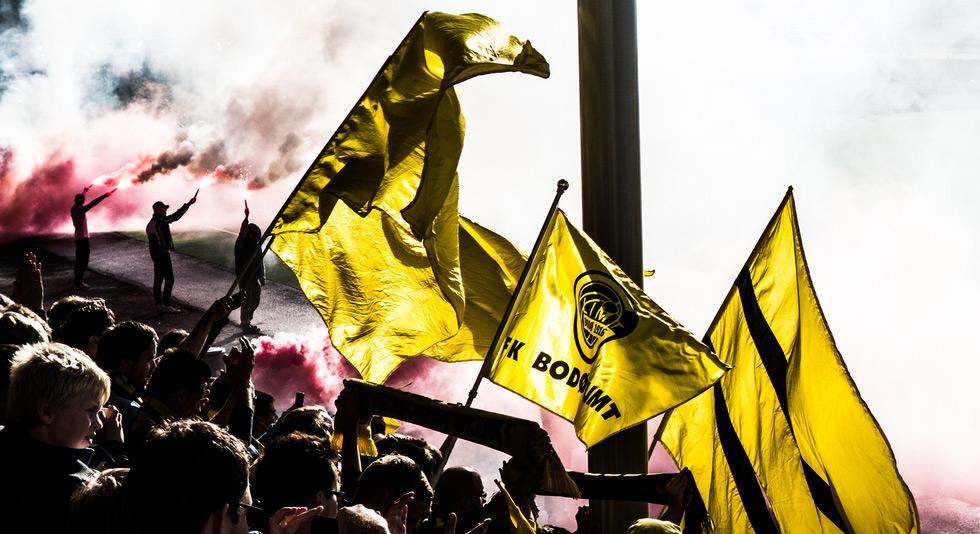 Fot: Morten F (cc: by-nc-sa)
The certificate was approved by Norwegian authorities, and consequently, this allows police and fire departments to approve the usage of these items inside stadia. To put it in the words of the Norwegian FSE members from the NSA: "Pyrotechnics are officially not a crime in Norway!"
Member groups affiliated to the NSA now even have the opportunity to order these specific certified pyrotechnical items via the NSA.