England: City of Birmingham Stadium again on the agenda
source: BirminghamMail.co.uk / StadiumDB.com; author: michał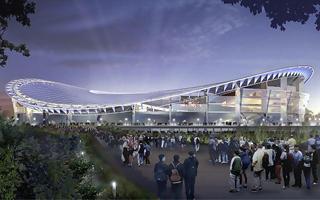 For the third time in this century Birmingham is about to get a major stadium design. Local authorities and Birmingham City are considering such plans.
Brimingham City FC and municipal authorities are contemplating a new major stadium that might prove to become the largest built outside of London in years. 'Might' is the keyword here because talks are at an initial stage, called "infancy" by BCFC.
Cost and feasibility of delivering a new stadium will be considered by the committee looking at venues and costs for Birmingham's bid to host the 2026 Commonwealth Games. But much will hinge on the club's next owners and the amount of cash on the table from the club, the Government, regional development agencies and investors.
At the moment local authorities in Birmingham aren't interested in pumping large public contributions into such project, though it's understood a contract between Birmingham and City FC might be similar to the ones in Manchester (Etihad Stadium) and London (London Stadium), where public funding secured initial construction of central venues for games and clubs only later participated financially in football-friendly alterations to both designs.
If not a brand new stadium with BCFC in mind for legacy use (currently based at St. Andrew's Stadium), Birmingham might go for temporary expansion of Alexander Stadium, currently used only for athletics.
This would be Birmingham's third large scheme
Ever since we've entered the new millennium, Birmingham saw two failed large stadium schemes. First one envisaged construction of England's new national stadium here instead of Wembley, due to Birmingham's central location. This plan obviously fell through in 2002, when construction of new Wembley was approved.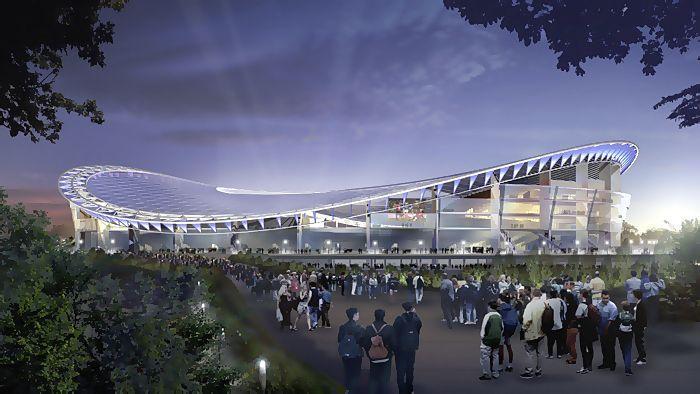 Then in 2005 Birmingham City was to relocate to City of Bristol Stadium, an ultramodern 55,000-seater with retractable roof and sliding pitch. Except that the plan hanged on a supercasino being built next to other sports/leisure facilities. The casino wasn't approved and so all of the scheme never came to fruition.