California: Levi's Stadium growing its own tomatoes
source: LevisStadium.com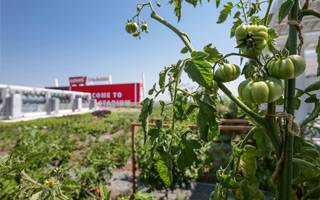 It may sound insane, but Levi's Stadium really has a small farm built on top of it. It provides 40 kinds of organic herbs and vegetables that are later served to guests.
It's been no secret from the start that Levi's Stadium would have a very significant green area on top of the west stand. The rooftop garden covers 2,500 m2 and provides a very pleasant space for guests visiting the patio atop the stadium. But, more importantly, it also ensures savings in heating/cooling cost and reduces the stadium's carbon footprint.
Now a piece of that garden has a new role. 370 m2 of the NFL stadium's roof is used as an organic farm, producing some 40 kinds of vegetables and herbs. Tomatoes, peppers, eggplants, zucchini, lavender, basil and sage – that's just some of the produce available.
All of the food produced, roughly 70kg per week, is served within the stadium. The Faithful Farm, as it's called, will provide meals for guests in club spaces during games and at the more than 200 private events hosted at the stadium each year.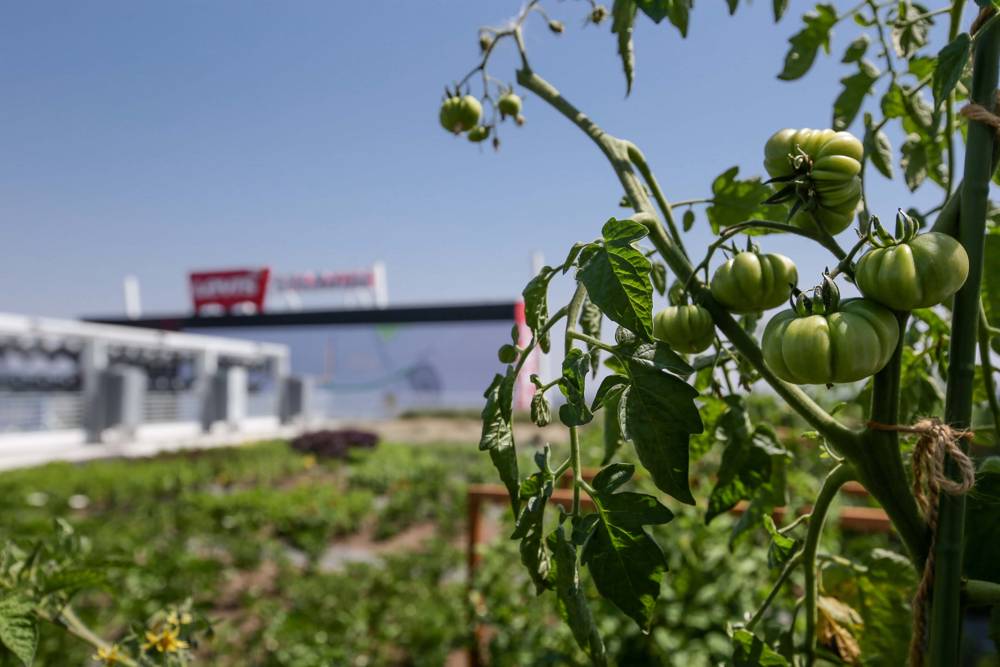 © Levi's Stadium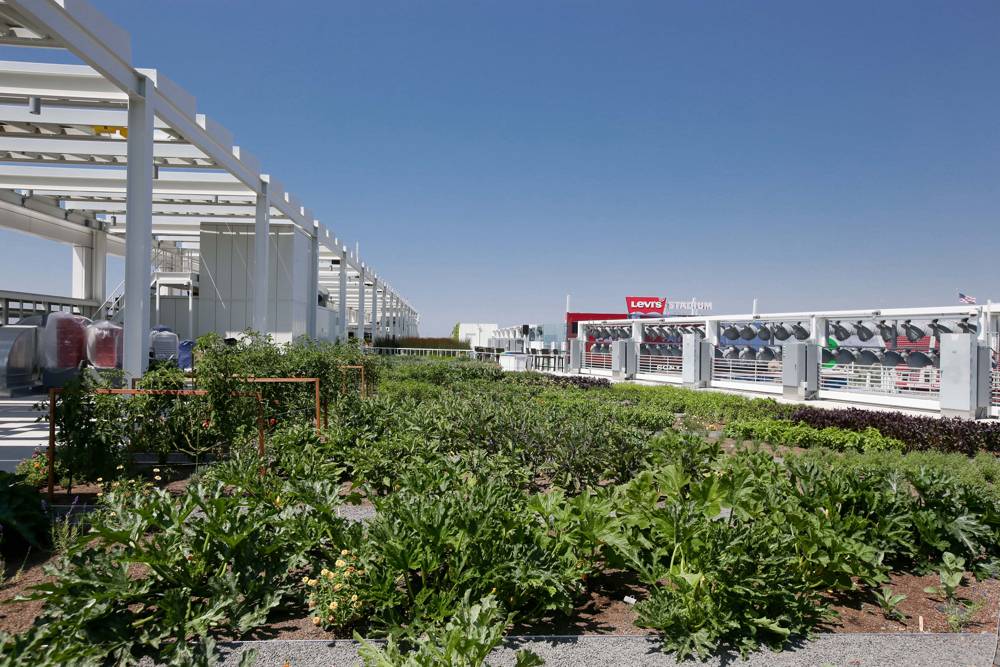 © Levi's Stadium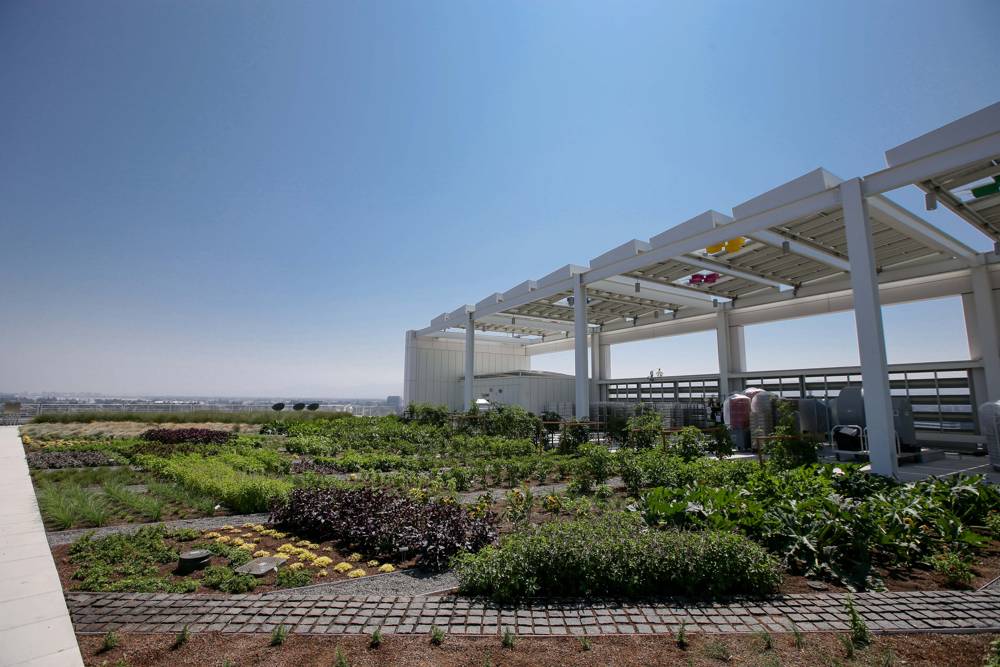 © Levi's Stadium