Regina: Mosaic Stadium substantially complete
source: Riderville.com; author: michał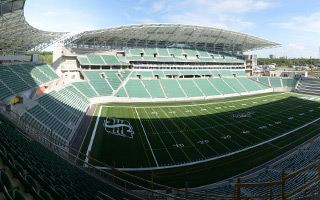 Both contractor and investor confirm that Canada's latest football stadium is ready for tests. Some tasks remain, but looking at Mosaic Stadium you know why they announced completion!
As August ended, so did the main construction works at Mosaic Stadium. The stadium was thus announced "substantially complete", which means that structurally and technically it's ready for testing. Not yet for games, though.
Furniture (including player and club facilities), broadcast cabling and communications, kitchens and concession spaces are among areas still requiring work before the building's first event. But the stands, field, roof and outer cladding all make the impression that this 33,000-seat stadium is ready for use.
Fans will be able to take a glimpse on Saturday, when a community day will be organized at the stadium. Admission is free, but visitors are encouraged to bring food items to aid local food bank.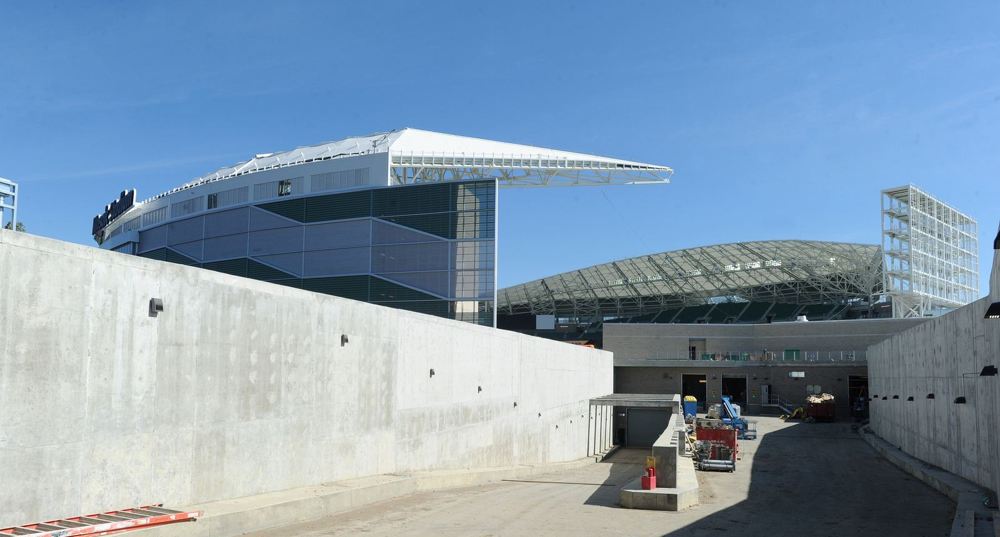 © City of Regina
Official opening of the new Mosaic Stadium (lying just a stone's throw away from the old Mosaic Stadium) is scheduled for the summer of 2017. Thankfully no-one has to wait that long for football to begin at the new ground. Already on October 1 the first game will be held, played between the University of Regina Rams and the University of Saskatchewan Huskies.
For now there's still some work to be done, even if the project's is almost at the finish line. "PCL has brought more than 800 tradespeople, contractors, consultants, engineers and administrators together to achieve a common goal," said Sean Hamelin, PCL Construction Management Inc.'s District Manager. "It's with great pride that we deliver our substantially complete, multi-purpose facility to the City of Regina."
Mosaic Stadium, officially under construction since 2014, will be the showcase of Canadian Football League from 2017 onwards. Worth $278 million, it's the most expensive stadium delivered in Canada in recent years.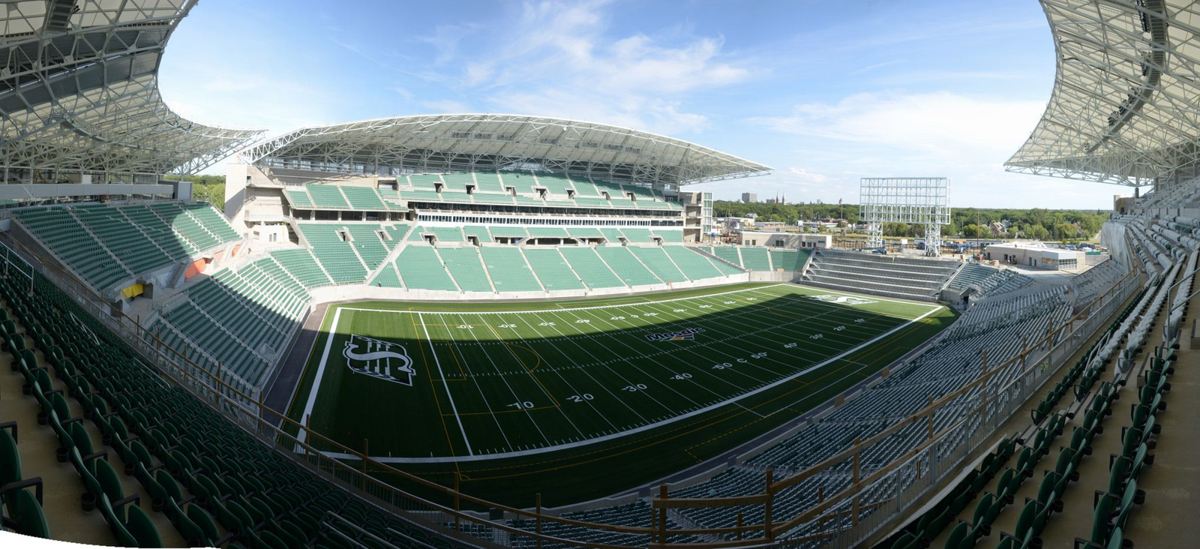 © City of Regina