Oxford: Kassam Stadium to get a 4th stand
source: BBC.com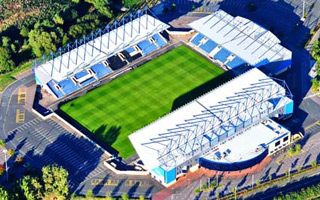 Oxford United have been granted planning permission for a temporary fourth stand at the Kassam Stadium. A BBC report.
Oxford City Council approved plans for 735 new seats for three years, bringing Kassam Stadium's overall capacity to 13,235. It said the increase was needed to cope with demand after the team was promoted.
The U's gained automatic promotion to League One after finishing second in League Two last season. They have played in the three-stand Grenoble Road stadium since leaving their previous Manor Ground home in 2001.

The stadium sold all its seats for a number of games last season, including a third-round FA Cup tie with Premier League side Swansea. Oxford were hailed as "giant killers" after beating the top-tier team 3-2 in January.
The temporary stand still needs approval from the ground's landlord, Firoz Kassam, who declined to comment when contacted by the BBC.