New stadium: Stadium filling the void after demolished housing
source: StadiumDB.com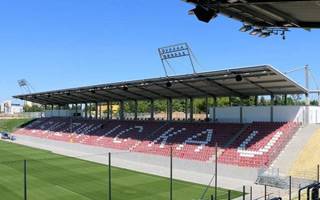 Zwickau is one of the shrinking cities of eastern Germany. It lost a third of its population since 1940s and is now resizing its infrastructure. A modest stadium was built on the site of what was once mass housing.
At peak, in 1940s, Zwickau was a city of 140,000. In 1990s it was already down to just 100,000 and now the population is around 90,000 with prospect of falling by further 5,000 in 2020. Such shrinkage of post-DDR cities is a major issue in terms of urbanism and infrastructure and Zwickau is a great example of that.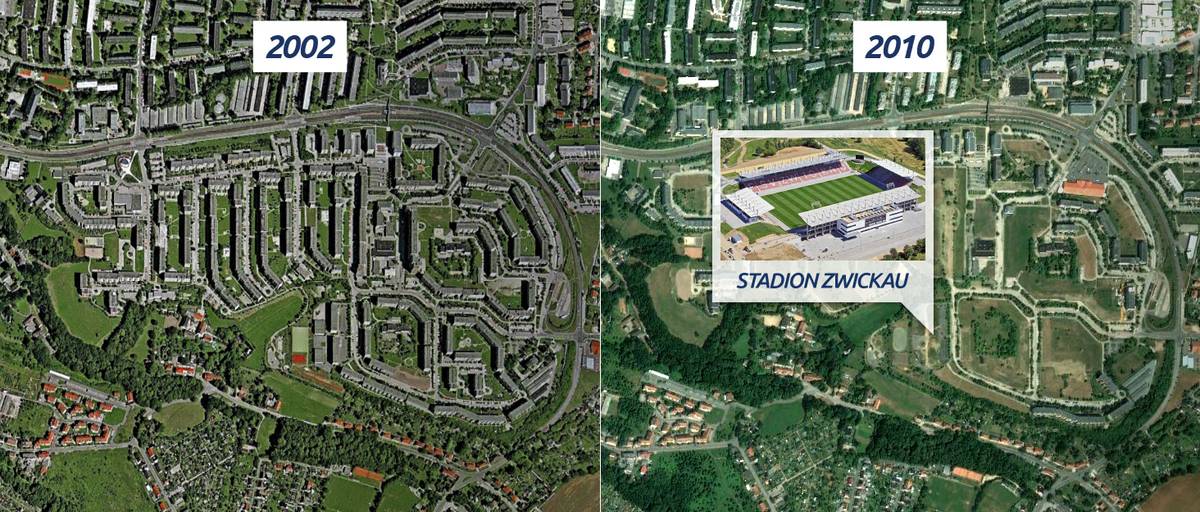 In the east of the city there used to be a large housing estate, in fact the largest throughout the city. Below is a satellite photo comparing how it used to look back in 2002, when the tall housing units were still there. Now there are only outlines of them left as they were simply abandoned and not needed any more.
Filling that void is the task of Zwickau's new football stadium, able to hold 10,134 people. Here, on an already leveled land, the stadium could grow relatively fast, in just 15 months from groundbreaking. To reduce cost, three of the four independent stands were built on landfill, with limited infrastructure. The fourth one is joined by a 2,600 m2 office pavilion. Here, on three floors, players, corporate clients and FSV Zwickau employees have their facilities.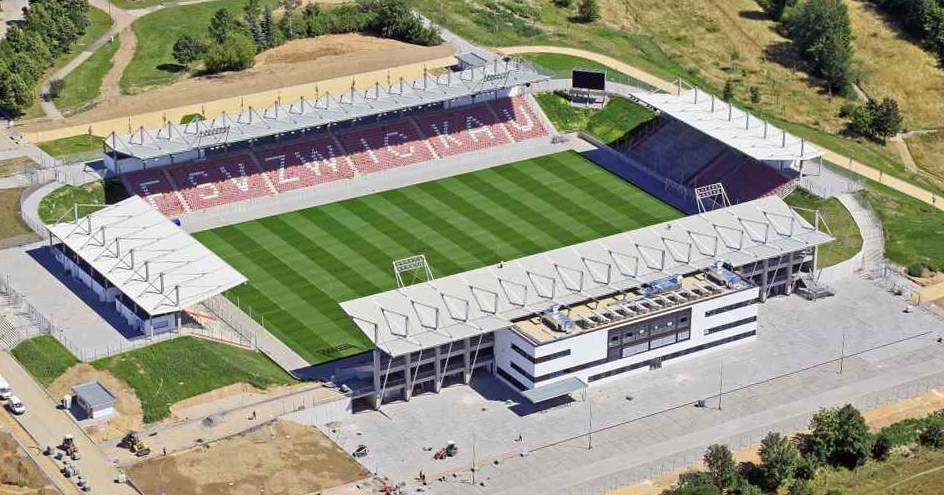 The project was expected to consume some €17 million upon groundbreaking, but in the end had cost €21 million in total. With over 10,000 capacity it meets the infrastructural criteria for 3rd league and if demand is there, it can be expanded efficiently by filling the corners.
So far it seems the size is right. Following Zwickau's promotion to 3. Liga after 16 years of regional matches, attendance during the first two home games is at 7,367 people. Only the opening game against HSV in the DFB Cup was a sell-out.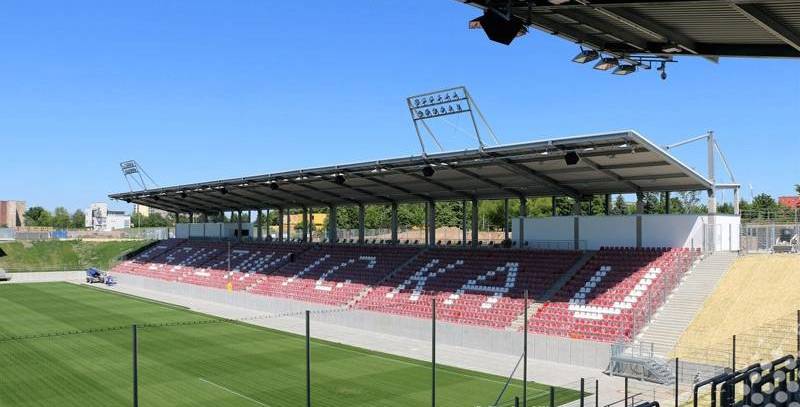 This wasn't the plan
Interestingly, construction of Zwickau's new stadium in its final location wasn't the preferred option. Initially the scheme included complete reconstruction of the Westsachsenstadion in the south of Zwickau. Historic, but now dilapidated stadium's revamp was to cost €15 million, but already before groundbreaking the cost rose to €30 million and would likely grow further.
It was thus abandoned and the city of Zwickau is to this day fighting in court with architects who created the reconstruction concept and demand to be paid fully for their work.