London: Tottenham show their decor at Wembley
source: TottenhamHotspur.com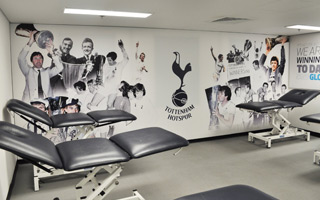 As 17 other clubs, Tottenham begin their UEFA Champions League group campaign tonight. It's also their debut at Wembley Stadium as temporary home. Will they feel comfortable?
At exactly 20:45 CET the group phase begins for 18 clubs that haven't played yesterday (these include Man City and Borussia M-gladbach forced to postpone their yesterday's game due to heavy rain). For one club in particular it's a very important debut.
Tottenham Hotspur are hosting their first home game at Wembley tonight, beginning their relocation until new stadium at White Hart Lane is delivered. During this season Spurs will use the national stadium only for UEFA games, but in 2017/18 all fixtures will be transferred here, forced by demolition of what remain of White Hart Lane today.
Wembley is the largest stadium to hold European games tonight, though it's only placed second in the Champions League (and Europe for that matter) overall, trailing behind Camp Nou in Barcelona. You may find the most current list of largest stadia in our Lists section!
Beginning their 2-season adventure with Wembley, Tottenham reached an agreement to decorate the stadium in a manner that should feel more cosy for their players. Entrance gate, corridors and player facilities are kept in white and blue, with emblems and slogans connected to Tottenham all around.
Will supporters feel equally "at home"? First test coming right up as the Tottenham – Monaco game is just minutes away as we write it.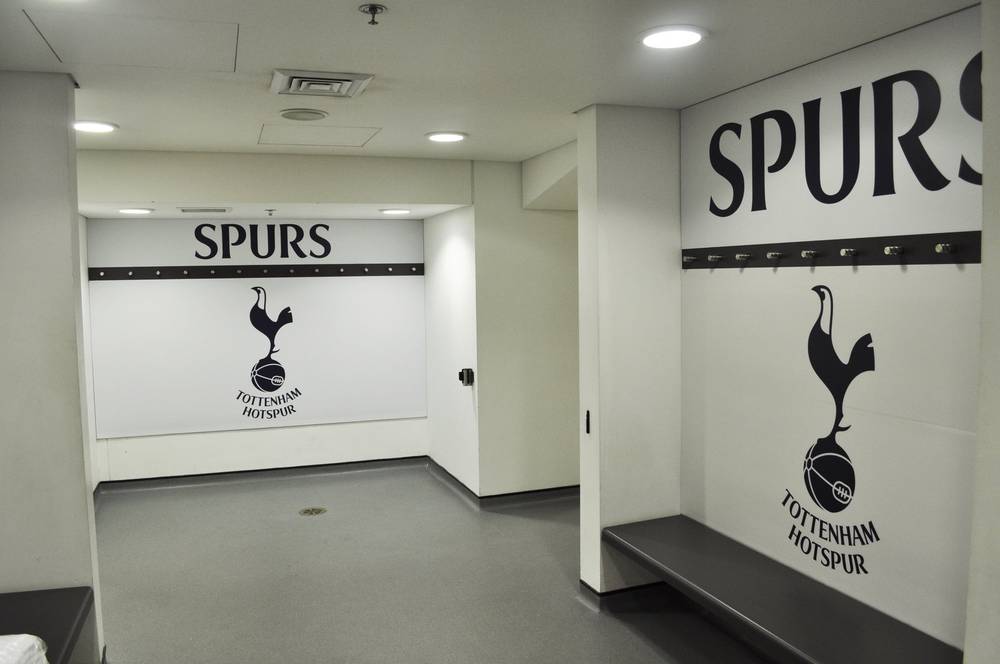 © Tottenham Hotspur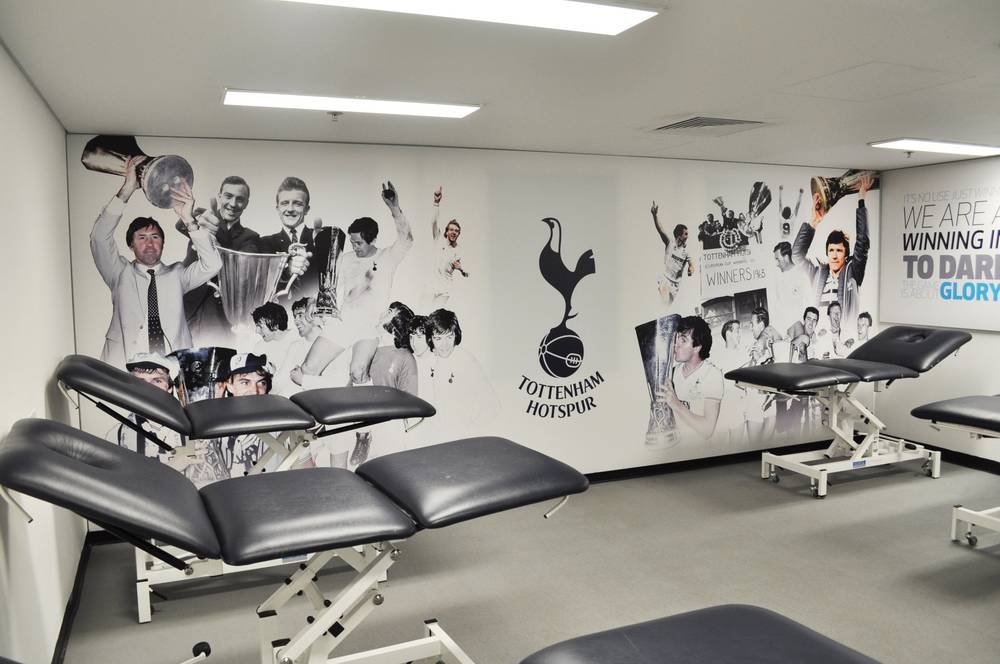 © Tottenham Hotspur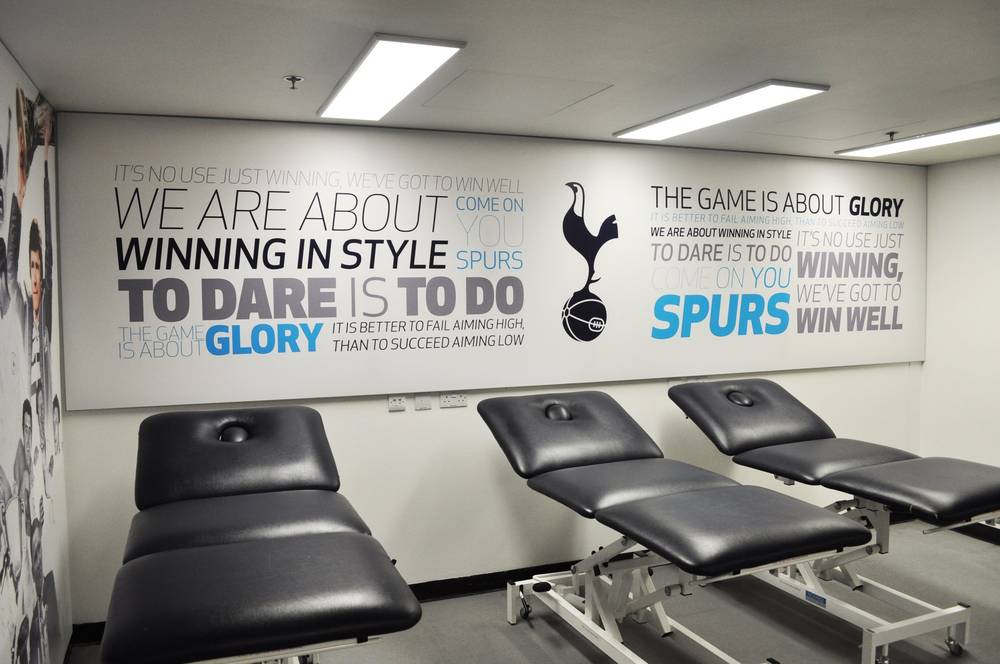 © Tottenham Hotspur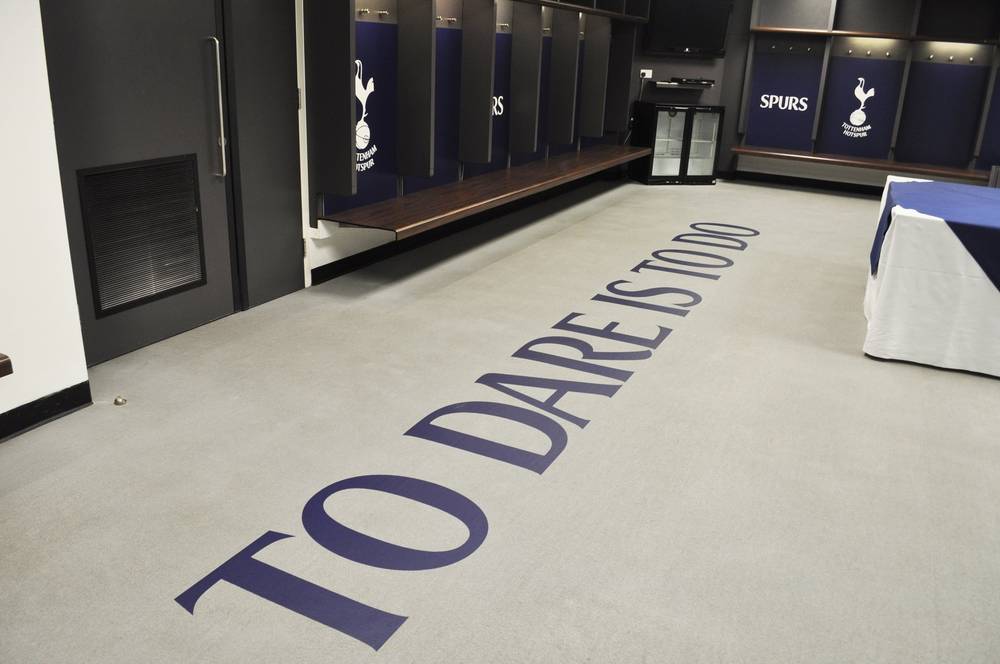 © Tottenham Hotspur