Germany: Darmstadt changing stadium name to honour "Johnny"
source: StadiumDB.com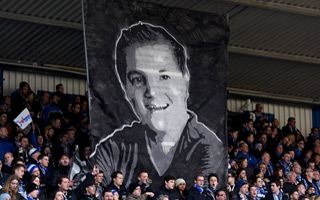 Jonanathan died of cancer in March. But memory of him will remain alive and is now spreading worldwide. "Johnny" now has his name included in the Böllenfalltor stadium!
Jonathan Heimes is probably the name of the day in global football on Monday. Wherever you look sports publications and major broadcasters mention him as SV Darmstadt of the Bundesliga honour their fan in a unique way. Be it Germany, Britain, Canada, India, USA, Poland or New Zealand, the 26-year-old is making headlines!
From now on until the end of the 2016/17 season the Böllenfalltor stadium is officially known as Jonathan-Heimes-Stadion. This way The Lilies are celebrating their late fan, who died of cancer in March. Before the season Darmstadt submitted all paperwork and gained green light from current naming right holder Merck, who were supportive of the scheme.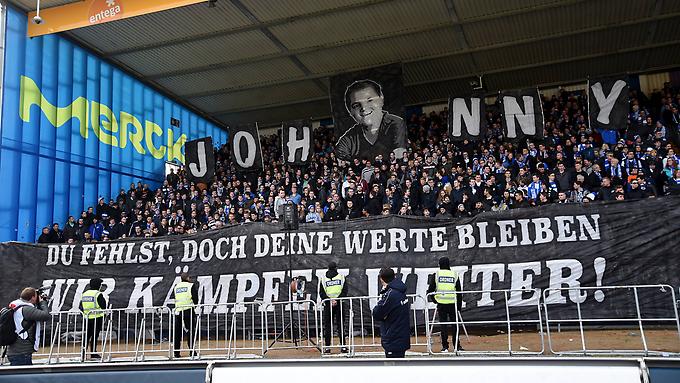 Jonathan, known among fans as Johnny, was a brilliant young tennis player and avid Darmstadt supporter, who wouldn't allow cancer to stop him despite being afflicted by it for 12 years! His motto is very fitting both to the fight on the field and the one he fought personally: "You must fight, not all is lost".
Apart from the naming rights, Heimes was earlier celebrated by his fellow supporters with a grand tifo. His name is now also displayed on trams in Darmstadt and on the first anniversary of his death players will play in special jerseys, promoting the youth cancer charity DUMUSSTKÄMPFEN (You must fight) instead of their regular sponsor Software AG. The jerseys will then be sold, also for charity.