StadiumDB.com: It started 15 years ago…
source: StadiumDB.com; author: michał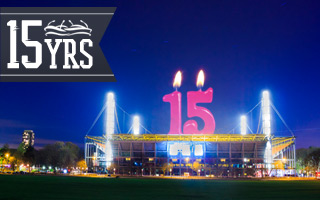 Hard to believe we've spent half of our lives running the site. Thankfully it's growing as we are and now we're also asking you to show us the direction in which we should develop.
In case you wondered why we published the total number of photos at StadiumDB yesterday, this is why. We're now 15 years old, which makes us… old, basically. Happily we've also managed to build one of the world's best databases of football stadia during that time.
I wonder what will happen when I type "RETRO"...
By August 2001 on Grzegorz Kaliciak's home page the then-15-year-old described 8 stadiums that impressed him the most. Then he launched his own stadium-dedicated website, inspired by now-defunct EuroStadiums.com and Stadiony.com.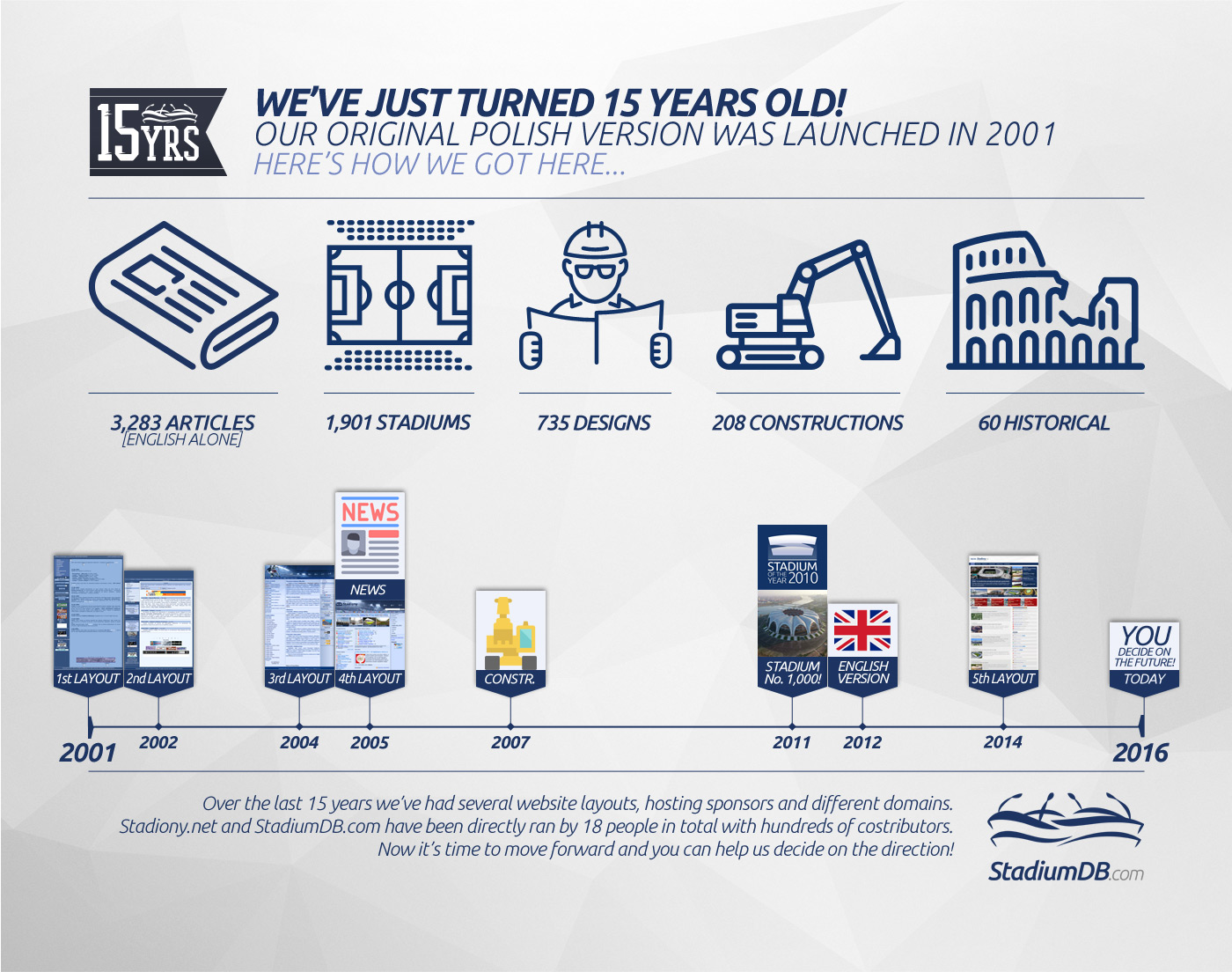 Of course none of you can remember that because our English version has been available only since May 2012. But the website's story began 15 years ago in western Poland, which we're about to celebrate in upcoming days by adding 15 unique stadia and doing much more.
Thanks to you we're going forward
Without fawning we have to say that we're developing the website thanks to you. Over the last years we've received thousands of images, information and suggestions to improve the Stadium Data Base. Let's not stop there, even if it sometimes takes us some time to process all that we've been shared with.
Currently our website displays a small window as you browse it, asking about what you would change/add to StadiumDB. Whether in a couple words or several paragraphs, feel invited to share your opinions and we guarantee they will all be read carefully. The most important and feasible ideas will be gradually introduced to the website.