New construction: The egg in Craiova growing
source: StadiumDB.com; author: michał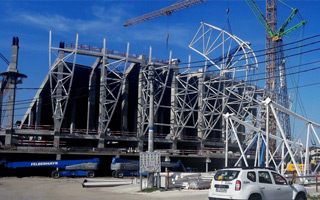 The biggest ongoing stadium build in Romania is from now on available at StadiumDB. Also check the updated renderings to see what's being delivered west of Bucharest.
Thanks to the help of supporters group Gruppo Maxima we can from now on show you how the new stadium in Craiova is growing. Long story short: it's growing fast! The large southern terrace is now almost complete and steel shell of what will be the stadium's dome is now growing.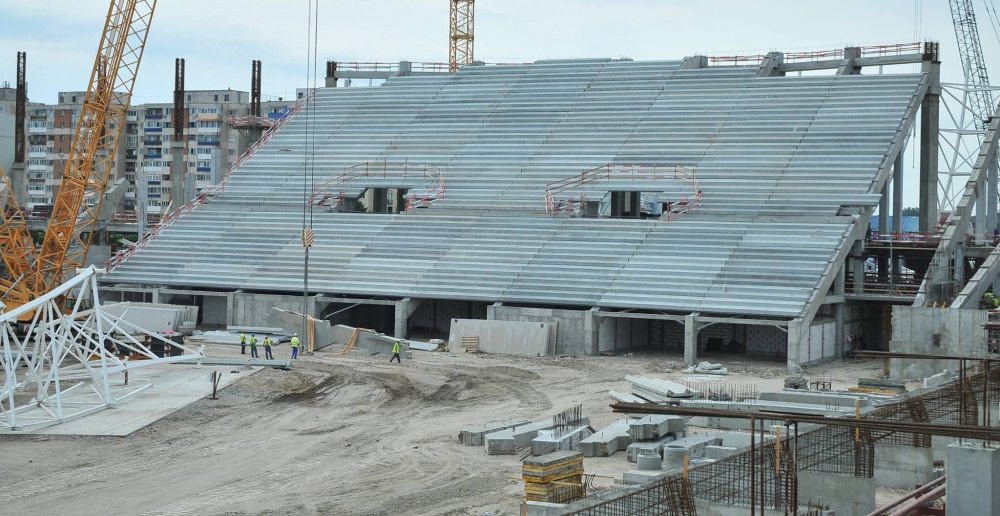 © Macapi.ro
Initially the building was hoped to be ready in late November of this year, following just 17 months of work. However, particularly due to difficult conditions in winter, the project is now expected to end early into 2017. Opening game is already scheduled and it's a prestigious one. On February 18 the famous Steaua players are to step onto the field, facing Universitatea hosts.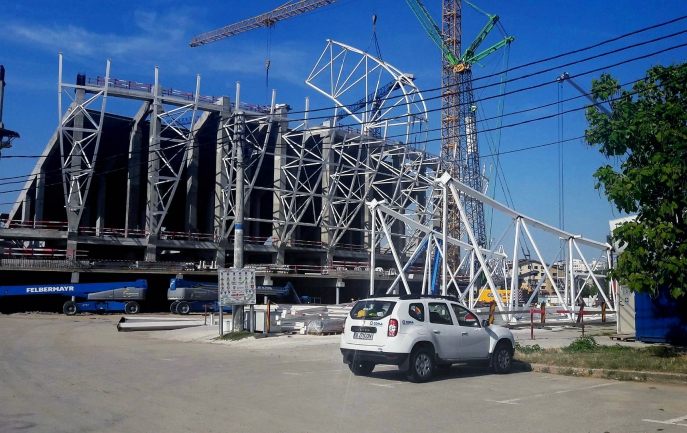 © Macapi.ro
The project dates back far before the old ground was demolished in 2014, though. Construction of an impressive new football stadium in Craiova was announced by mayor Lia Olguta Vasilescu before she even took office in 2012. Once in charge, she attempted to find private partners for the project but failed. Eventually a governmental program supporting major projects around the country proved the way out.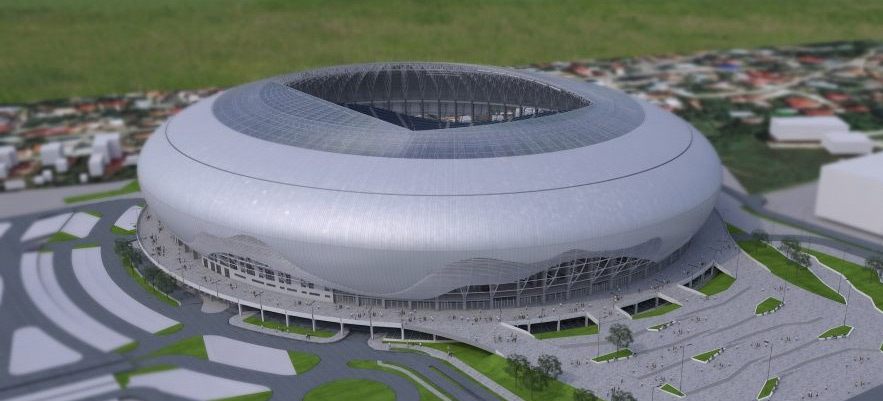 © Dico și Ţigănaş
Initial design heavily inspired by the art of Constantin Brâncuși proved too expensive. Capacity was downsized from 40,000 to 30,000, design simplified significantly and as a result budget went down from €100 to some €50-55 million. Of that price tag only 10% will be invested by the city, the remainder comes from the Ministry of Regional Development.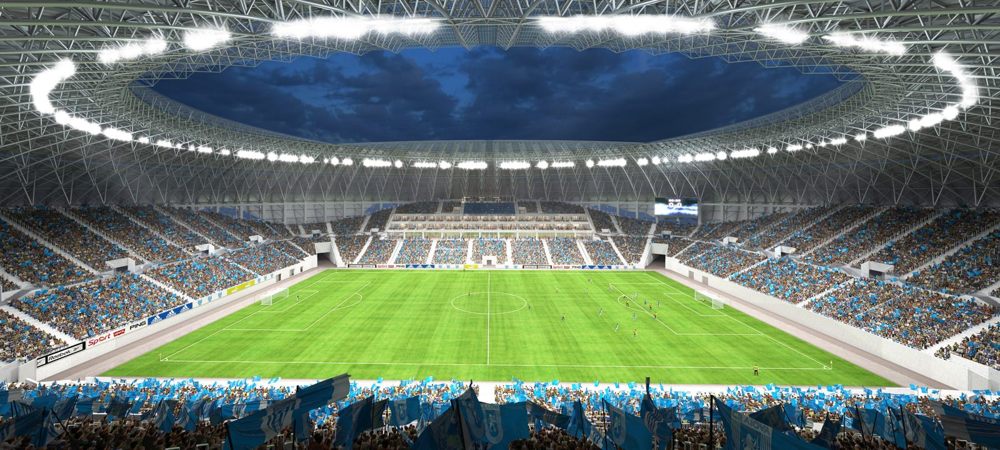 © Dico și Ţigănaş
The single-tiered stands will hold exactly 30,960 people, of whom 3,450 will be VIP and corporate guests (440 in skyboxes). 240 seats are reserved for the press and 62 for disabled fans (+62 for their companions). This leaves 27,208 seats for regular fans, which should be far more than enough to meet Universitatea's regular demand. Spreading across five floors, this stadium's facilities are expected to include a hotel with 40 rooms.