London: Successful debut of London Stadium
source: StadiumDB.com; author: michał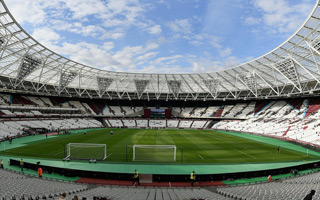 Less than two day before official opening sell-out crowd tested the new home of West Ham. And, perhaps surprisingly, London Stadium exceeds expectations rather than failing to live up.
Thursday evening in London was special. After extremely controversial reconstruction the Olympic Stadium (now, temporarily London Stadium) opened its doors to football fans, beginning its 99-year legacy use. It was also special for West Ham United fans who moved 3.7km (2.3mi) west after 112 years at Boleyn Ground.
While symbolic and sentimental, this wasn't the official opening. After all, with due respect, would WHU really inaugurate their stadium against NK Domžale if given the choice? No, they're opening against Juventus on Saturday, but Europa League calendar fixed the date for them, giving a great opportunity to test the venue before league games follow on August 21.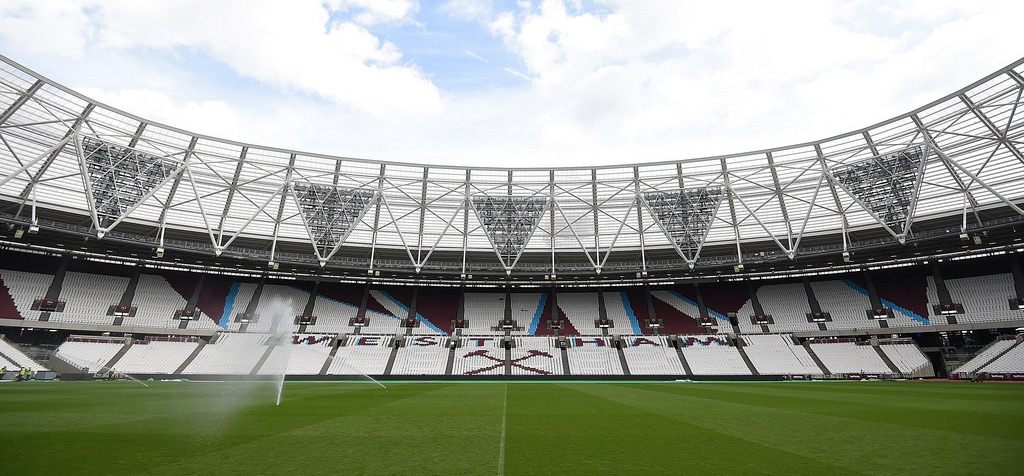 This was the most attended of last night's Europa League games as 53,914 people came to see West Ham win 3:0 and progress to the next round. This number counts as a sell-out crowd with capacity being limited to 54,000 for the first fixtures.
In the future, starting on August 21, West Ham will be able to invite 60,000 people inside. There's still room for expansion as 67,000 seats can easily be made available by releasing last rows behind both goals. That, we should add, isn't planned during the 2016/17 campaign, even with impressive season ticket sales of 52,000.
Long term plans aside, on Thursday the lingering question was if revamped seating bowl will satisfy a football audience. Huge distance between permanent seating and the field was often criticized, not surprisingly in a country known for compact and intimate stadiums where fans are as close to the field as possible.

Last night the front rows, despite being moved towards the field, were as far as 12-18 meters from the field (behind goals) and even 12-20m along the sides. No wonder the fans' positive reaction wasn't something to sure of.
To see how supporters reacted we took to twitter, facebook, fan sites and message boards. And, to our surprise, overwhelming majority of fans were either satisfied or even enthusiastic about the matchday experience they were offered.
While most compared it to Wembley rather than Upton Park, a couple fans we found even went as far as choosing the new stadium over the 112-year old home. It's not a surprise that some indeed are disappointed with their new seats, but the more surprising thing is how few people actually shared such views in the several hours following the game (literally 4 opinions that we found).
Pre-opening night wasn't glitch-free, as one would expect. Most common complaints didn't include the stadium itself though, rather access/evacuation and public transport accessibility. These are frequent at almost every new stadium, though. Just as issues with catering or toilets, in the case of London Stadium rather limited.
Atmosphere is one thing that shouldn't be judged after a test game like this. Fairly unknown rival, no travelling supporters, many tourists or new-coming fans – this all contributed to the rather muted noise last night. But once tested, the acoustics under the world's largest roof of its kind proved impressive and give hope for the upcoming games…