England: "Old but new" Ashton Gate now open
source: StadiumDB.com; author: michał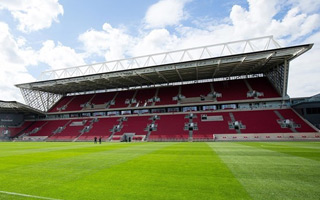 Promotion in 2015, now victory to begin the new chapter with. 2 goals against Wigan inaugurated the redeveloped Ashton Gate, following its largest change to date.
Yesterday's game against Wigan Athletic was supposed to be the grand opening. It wasn't exactly as grand as anticipated, because the main grandstand was only cleared for use on Wednesday (and only the lower tier), so ticket sale for it lasted only 48 hours.
With limited capacity the game (won 2:1) was watched by "only" 17,635 people. That's still more than any other game at Ashton Gate since the 2013 Bristol derby. And in upcoming weeks this record is likely to be broken as the final capacity of 27,699 seats is released for sale. That's a significant boost from previous 21,479 in 2014.
What changed at Ashton Gate?
Bristol City's efforts to change their stadium began before we were available in English, back in 2010. Back then the club, jointly with England's 2018 World Cup bid, attempted to relocate to a brand new home of over 30,000. but, after that plan fell through in 2012, KKA Architects were asked to reinvent Ashton Gate within a much tighter budget.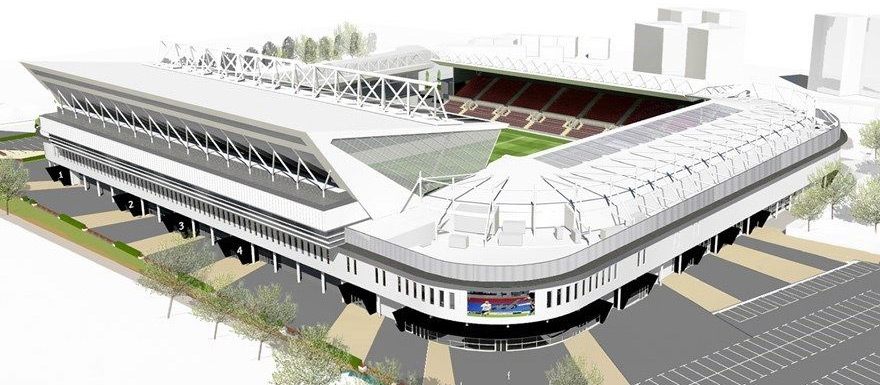 The adopted plan foresaw complete demolition and reconstruction of both south and west stands, in that order. After the 2013/14 season construction of the south end began and was delivered in just a year. Impressive? It should be, especially that within that time frame Bristol City's contractors managed to rebuild front rows of the east stand and upgrade its roof, extending it and removing a side pillar that would obstruct some views. Interior of the stand was also renovated to improve spectator experience.

Of course, as usual in England, the stadium was redeveloped using steel prefabricates, which ensures good work pace. That came especially handy during the final phase, which was the main western grandstand. Also delivered in just a year, the stand holds 10,832 seats and with its two tiers is by far the largest piece of Ashton Gate.
Aside from large capacity, the stand houses all player infrastructure for both football and rugby (keep in mind, Ashton Gate serves both Bristol City and Bristol Rugby Club), offices as well as extensive hospitality facilities. Never mind the skyboxes, the largest club restaurant can now serve 1,000 meals in one sitting!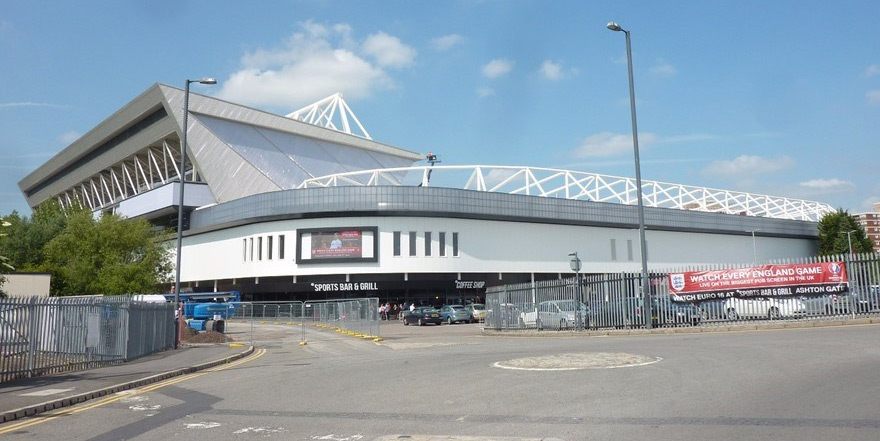 And on top of it all, quite literally, a system of 460 solar panels was created within the west stand, reducing Ashton Gate's CO2 emission by 20%, saving money for the club and aiding the city's goal of switching to green power sources.
The west side's infrastructure is smoothly connected with the south one's, which also houses a lot more than just the fans (6,143 to be precise). There's a double-floor bar, restaurant for 250 people, club museum, megastore, exhibition space, offices and 8 classrooms.

Ending the list of changes, the northern Atyeo Stand also got some improvements, even if they may seem very slight compared to the other stands. As of now, the north and east stands offer high density wifi access to fans, while two new stands will follow during the season.
All of the above was delivered within the budget of £45 million (or $60 million). Not bad when you take into account that some 18,000 seats were built from scratch and remaining sections have also been improved. All this without both teams being forced to use other venues. And, also notable, 30% cheaper than a brand new stadium would have cost back in 2010.