Croatia: Dinamo to build a stadium of their own?
source: Jutarnji.hr; author: michał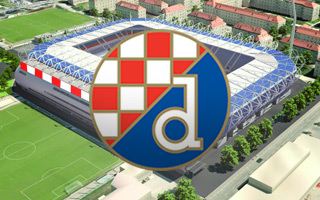 Dinamo Zagreb became a regular participant of the Champions League and managed to dominate domestic competitions financially. Now they might be inclined to invest in a private stadium.
During the last six years Dinamo Zagreb managed to win their way to the Champions League group stage four times. They may have won only one game, but financially they won a great deal more.
Each promotion to the group stage means €15 million. This summer they did it again, which means €60 million of entry money over these four editions. Then there are transfers which just this summer brought some €35 million. Their top ten transfers brought some €100 million.
No wonder that during yesterday's AGM officials expressed their pleasure with Dinamo's finances. According to "Jutarnji list" newspaper there was something more than just encouraging financial results on the table. Reportedly the club is analyzing the option of building a private stadium for themselves. They're currently playing at the aged national Maksimir which, despite its size, offers very limited commercial potential.
The envisioned private stadium would be inspired by recently-opened Allianz Stadion in Vienna or the older ETO Park in Gyor, Hungary. With a budget of app. €40 million, the new stadium could hold 20,000-25,000 people.
Whether these revelations prove true, we will see hopefully sooner than later. But for now please forgive us for having created this painfully unofficial rendition, which is basically Allianz Stadion dressed up in Dinamo's colours: