Australia: Perth Stadium half way there
source: PerthStadium.com.au; author: michał
Australia's most expensive stadium had half of its future roof and over half of the seating bowl. It will also house the southern hemisphere's largest screens. Impressive? To us it is.
Two milestones have been reached recently at Perth Stadium construction site in Burswood, east of downtown Perth. By the end of July overall progress on the construction site went beyond 50%.
Today the Western Australia government confirmed that also 50% of the roof trusses are in place. This means general pace is as planned and in 2017 the building will be structurally ready. Official opening is planned early into 2018.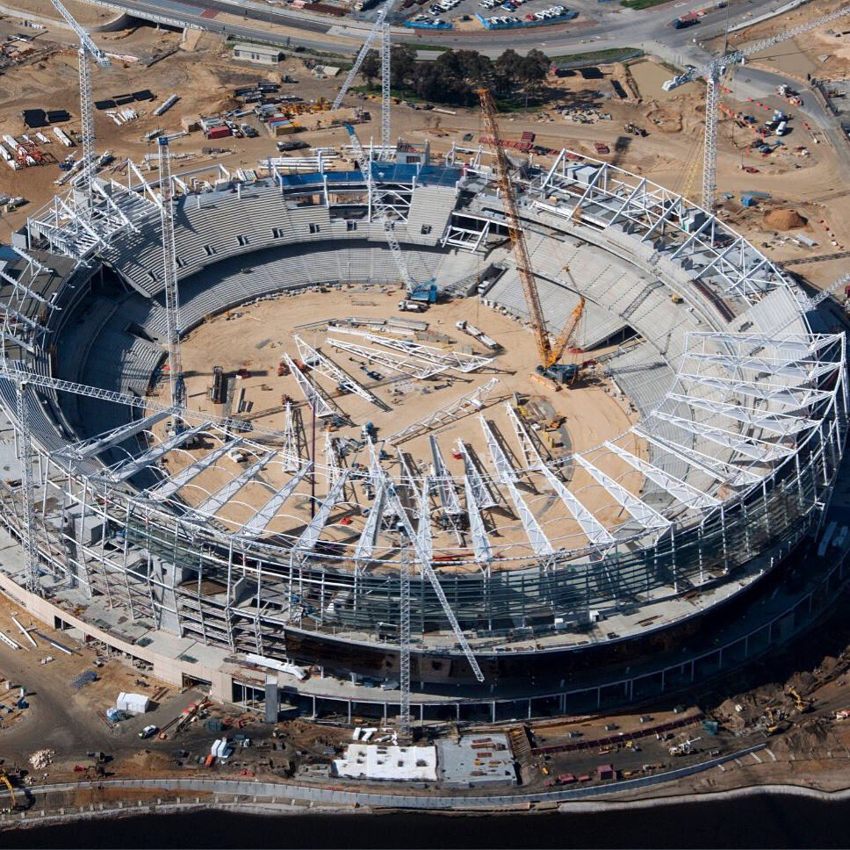 © Perth Stadium
Aside from the 60,000-seater itself, works are ongoing also around it. Pedestrian bridge connecting the new venue with downtown Perth is growing on Swan River, while expansion of East Perth railway station should begin by month end. It's expected that some 7,500 of 60,000 visitors will be using this facility, located some 25-minute walk from the new stadium.
The station is to cost some $25 million, which isn't part of the exact stadium budget. Overall spending on integrated transport for the sports precinct is planned to reach $358 million. Still, Perth Stadium will be the country's most expensive football venue to date. It will also house the southern hemisphere's two largest screens, 340 m2 each.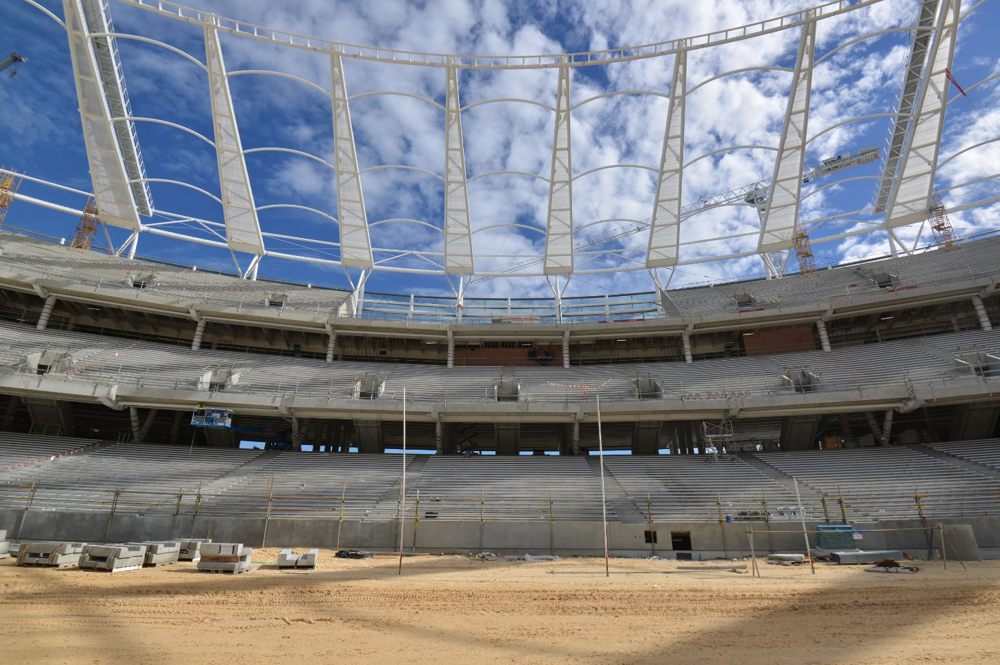 © Perth Stadium