Russia 2018: Kaliningrad ahead of schedule
source: Gov39.ru; author: michał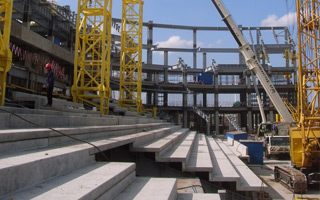 Russian Sports Minister Vitaly Mutko said that the construction of stadium in Kaliningrad for the 2018 World Cup football championship is ahead of schedule.
Stadium construction in westernmost Russian city of the 2018 World Cup is ahead of schedule at over 20% complete, Russian Sports Minister Vitaly Mutko said Wednesday.
"Construction is ahead of schedule, around 21% is ready, that is a good pace. Roof should be prepared, heating should be supplied by the end of the year. Next year we expect to plant the grass," Mutko said.
Mutko toured the facilities in Kaliningrad Region with First Deputy Prime Minister Igor Shuvalov and Kaliningrad Region Governor Nikolay Tsukanov earlier in the day.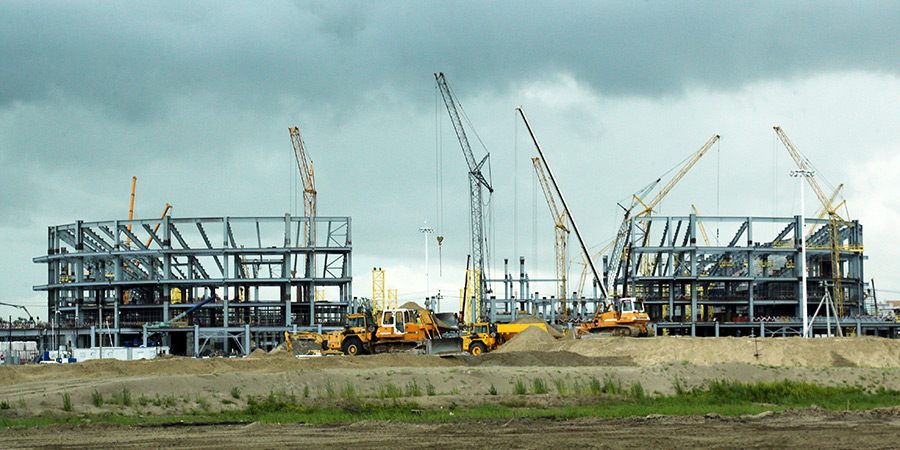 Kaliningrad is one of nearly a dozen Russian cities to host the June 14-July 15 2018 FIFA World Cup. It's also the most delayed stadium, so the news of rapid pace is very encouraging. To facilitate the construction process, almost all of the stadium will be built with prefabricated steel.
Another major update is the confirmation that construction works will not cost more than contracted. With Russia's unstable economy, the nearby RUB 18-billion project was at risk of inflation, but according to the officials it's perfectly safe within the amount planned.