Poland: Stadium relocation that might go terribly bad
source: StadiumDB.com; author: michał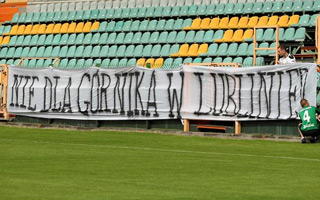 You might not have heard about Górnik Łęczna, but in Poland they're an established team. Now their officials want to get more by moving to modern Arena Lublin, facing backlash and complete boycott instantly.
It's been rumoured for two years, now is officially real. Górnik Łęczna, by far the strongest team across the Lublin region, is relocating to Lublin, where the modern Arena Lublin is ready for big games and hasn't got a strong anchor tenant (local Motor plays in 4th league). Arena can hold over 15,000 people (twice the size of Górnik's stadium)
Górnik's decision was finally confirmed on Friday, a week after fans left a meeting during which they were presented with no alternatives but the relocation to Lublin. While fanbases of Lublin and Łęczna clubs aren't entirely antagonistic, neither of them want to see both clubs in one city. Living 26km apart is as it should be, which has been stressed numerous times by associations of fans in both cities.
Late announcement and quick reaction
Friday wasn't only the day of Górnik's confirmation, it was also the day of Ekstraklasa 2016/17 inauguration. This is how long the club have waited with announcement of their decision. Such treatment of fans was met with a very predictable reaction: complete boycott. First, supporters of Górnik officially abandoned their away game to Chorzów last weekend, now they plan not to come to the first ever game in Lublin (Monday, Jul 25).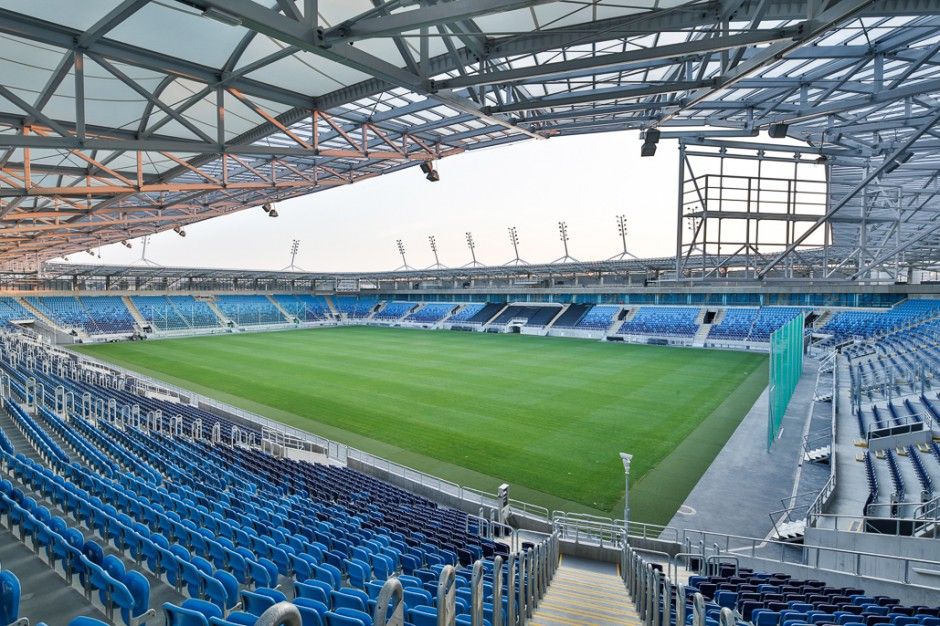 © Bartosz Makowski / Estudio Lamela
All talks between fans and the club have been officially suspended, though Górnik president Artur Kapelko assures he's ready to talk to fans whenever they wish to do so. Something he was very reluctant to do over the past weeks. And even if the club wanted, Górnik's fan liaison officer Damian Czarnocki resigned on Friday, arguing that he cannot stand by such treatment of fans.
"From my contacts and social media coverage it's hard to find even a slight support for the move. I understand these people perfectly, it's not the first time they've been cheated. […] It's certain that fans won't go to Arena Lublin, just as they skipped the first away game. And I'm not talking only of the fanatics from Trybuna B, such statements are coming from across the fanbase", confirmed Czarnocki as he left his office.
Formal reasoning
Officially Górnik is moving to Lublin for financial reasons. Playing there, with ticket prices up by over 130% (at PLN 35, some €8), is expected to attract sponsors and increase revenue by PLN 3 million or more over the 2016/17 season. That's as much as the club needs to build a stable budget as funding from local coal mine has been reduced.
The second argument by Górnik's officials is that the club would not meet infrastructural criteria at the stadium in Łęczna. This is only half-true, because Górnik was granted license to play in Ekstraklasa back in early May, even if their stadium was indeed put under infrastructural supervision, requiring some expense to be made.
While Górnik new of the licensing issues well before, they refrained from any investment in the stadium infrastructure at all, forcing fans to believe that the move to Arena Lublin has been the plan for much longer than they were led to believe.
Górnik will play their first home game on Monday, giving the whole league first glance at how the relocation will look like without actual Górnik fans.