New stadiums: For the semifinalists – Germany
source: StadiumDB.com; author: michał
Real thriller between Italy and Germany ended with penalties. Here at StadiumDB it's much cooler, we're treating Germans like every winning team, adding two stadiums from their country.
Semifinals and final of Euro 2016 are coming later this week, so we're adding further stadiums for the semifinalists. After Portugal and Wales it's time for Germany, France will follow later today. For now please enjoy the aging classics from Siegen and Homburg!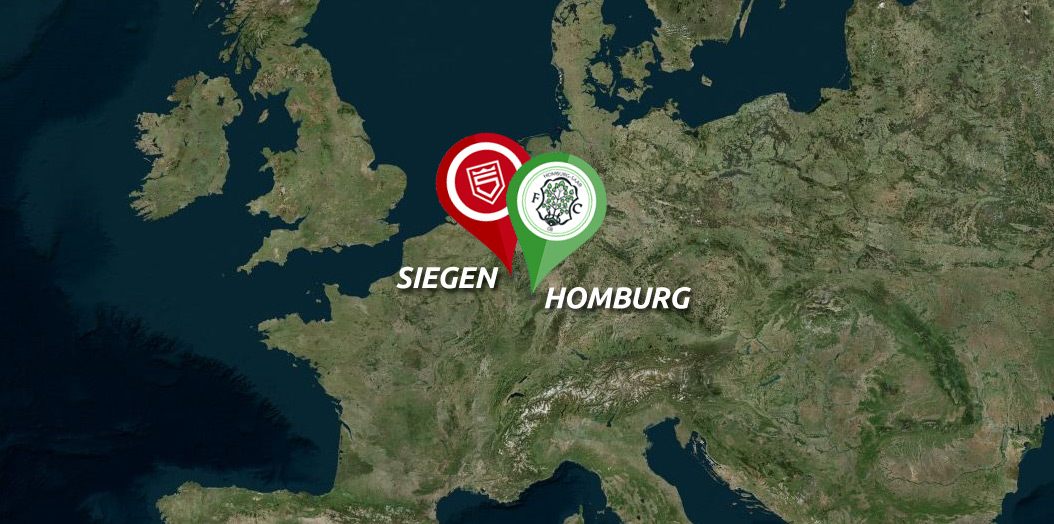 Not by the river, but literally over the river, this stadium in Siegen was built onto the Leimbach stream, with water channeled underneath. The building's name should be clear then, it's also clear why the stadium has a sunken bowl with running track: it was built in 1950s and at that time such cost-effective solutions was considered viable, in this case even exemplary, because it was one of Germany's first stadia to be built after World War 2.

© Steffen Hüther
Located in a beautiful valley, the stadium offers uncovered terracing for most fans, excluding the southern main grandstand built in 1975. To this day it's the only seated and fully covered part of the stadium.
Of course Sportfreunde Siegen aren't a UEFA tournament team that would need to have all-seater stadium, but there was a number of international events held here. From the UEFA Women's Championship of 1989 to the German amateur and women's teams. But as of now there's yet to be an event drawing more people than the record friendly of 1982 between Siegen regional team and the 1974 World Cup team, which was watched by 24,728 people. Some league games also enjoyed impressive turnouts, but never as high.
The last major redevelopment took place in 2005, when majority of the terracing was renovated and part of the stadium's installations improved.
The stadium lies off the beaten track, in a forested buffer zone south of town. It was built during the Third Reich and initially called Hauptkapmfbahn, or simply the main stadium. As was quite common in early 20th century Germany, the multi-use stadium wasn't created alone, it's surrounded by a vast leisure complex.
© Steffen Hüther
Since 1974 its official name changed to the more common Waldstadion (or Forest Stadium, fitting its location) and the peak capacity is reported at 38,000. This, coincidentally, is almost exactly the town's population in 1970s. So when local FC 08 Homburg was promoted to the Bundesliga in late 1980s, Homburg was the smallest town to reach this level.
Record attendances from that period aren't close to the above-mentioned capacity, but it should be noted that by this time a redeveloped main stand was in place (since 1986), reducing the size noticeably. In early 2000s it was reported at 21,000+, while currently it's below 17,000.