Belgium: New Leuven stand ready in 6 months
source: StadiumDB.com; author: michał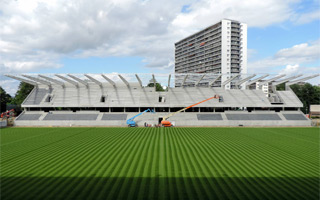 In January they were dismantling the old terrace. Now the new 3,500-seat grandstand is already standing, awaiting opening in upcoming weeks. It's just a shame the team got relegated.
First stage of Den Dreef redevelopment in Leuven is coming to an end. As previously planned, this disciplined development saw main concrete structure assembled by the end of June, now being furnished and fitted with all necessary installations to open for the 2016/17 season. To show just how impressive the pace was, take a look at the comparison between January and June: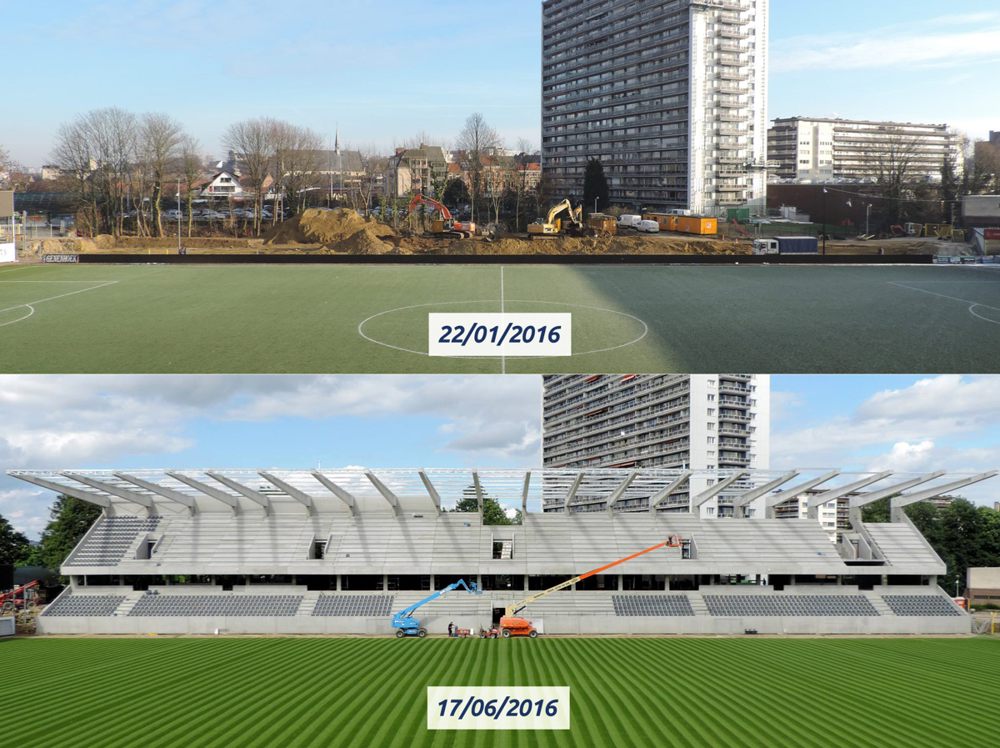 The double-tiered grandstand for 3,500 people is priced at €5 million ($5.5m), of which OH Leuven were granted €3.5 million in preferential loan from the Leuven municipality. The remaining €1.5 million was to be contributed by the club themselves.
Unfortunately, with OH Leuven's relegation from Jupiler League, the team's financial capacity dramatically decreased in recent weeks. That's why in June OHL applied for the municipality to cover the remaining €1.5 million with a supplementary loan, which was considered as the best interest of both parties and approved.
Eventually the stadium should hold up to 13,000 people under cover, requiring both end zones to get rebuilt as well. A massive block with educational facilities will be built behind the stadium's north stand, which is expected to come during the 2nd phase.