Tokyo: Olympic Stadium to be a public park
source: JapanToday.com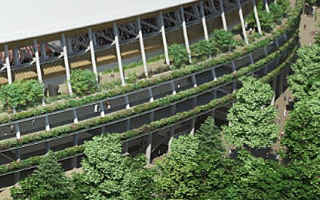 It's been clear that wood and vegetation will play a major part in this stadium. Now we also know that Tokyo Olympic Stadium could become a park open throughout the week.
"Sora no Mori" means "forest in the sky" in Japanese. That's one of the key ideas behind upcoming Tokyo Olympic Stadium. Nicknamed "the hamburger", the stadium owes its brown and green colour to extensive use of wood and vegetation. Now we learn that the stadium's upper promenade is to be available all the time.
"This area will be open at all times and will be accessible from the outside. The full circuit is 850 meters, and I imagine people will be running around it, taking strolls, and looking down at the city below them. This will very much be an area that citizens can enjoy." said Kengo Kuma, architect of the new stadium.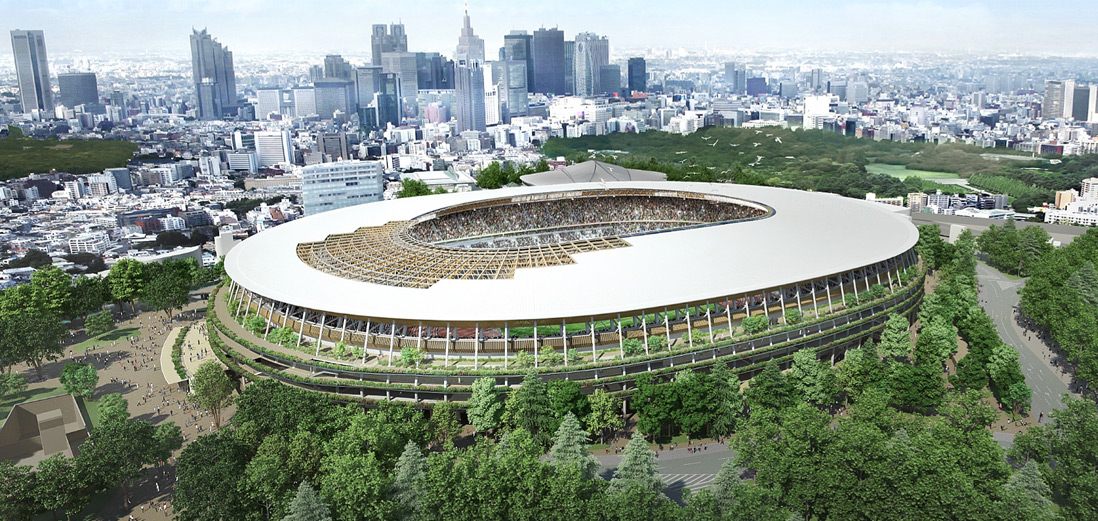 Visitors will find themselves up to 30-odd meters above ground which, with low architecture surrounding the building, should provide them with interesting views. On event days the promenade will of course serve as one of the main crowd circulation points.
First tests of the actual "forest in the sky" will come early into 2020, when the stadium will host its first events. In the summer of 2020 the whole world will turn its eyes to this ¥153-billion ($1.5bn) arena for the Olympics.