Poland: Narodowy could get a major boost
source: StadiumDB.com; author: michał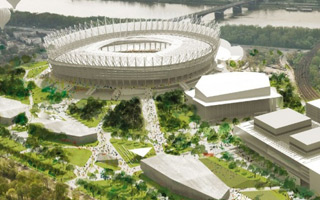 Up to $260 million could be spent on additional infrastructure around Warsaw's PGE Narodowy, including a new indoor arena, skyscraper and congress centre.
Poland's national stadium in Warsaw was always planned to have additional event infrastructure around it. Back in 2008 JEMS Architekci and Dawos, two Warsaw-based offices, won the masterplan competition for such secondary uses.
Now Poland's Ministry of Development is following up on the plan, adding it to the list of 47 strategic projects from across Poland to bid for EU funding from the so called 'Juncker Plan' (€315 billion for strategic projects across the EU). This specific position from Poland's list should be submitted for funding in late 2016.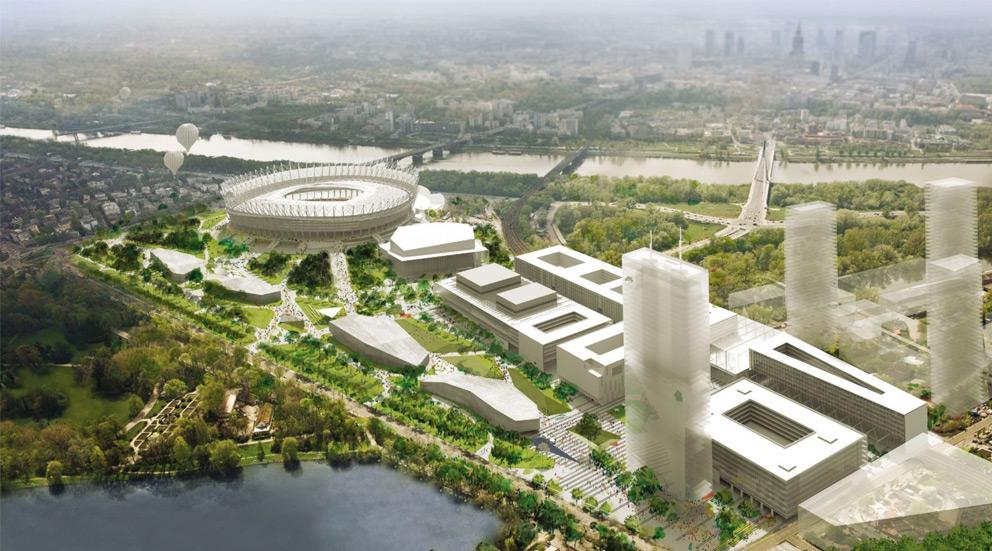 The Ministry estimates that the additional uses might cost 1 billion zloty (or $260m), of which the largest portion (60%) will cover construction of a new indoor arena for 25,000-35,000 people. This would be by far the largest indoor hall in Poland, improving the national sport complex's offer.
Currently PGE Narodowy is sometimes used for indoor sports and concerts thanks to its retractable roof, but it's far from perfect. Sightlines for indoor disciplines are poor, acoustics for concerts even worse and the stadium isn't insulated as well as an indoor arena, causing severe noise pollution to local residents.
The fully-enclosed dome is direly needed in Warsaw, because Poland's largest city has no modern arena of this kind. Operated by the same company as PGE Narodowy, the building would be a great supplement to the stadium's event offer.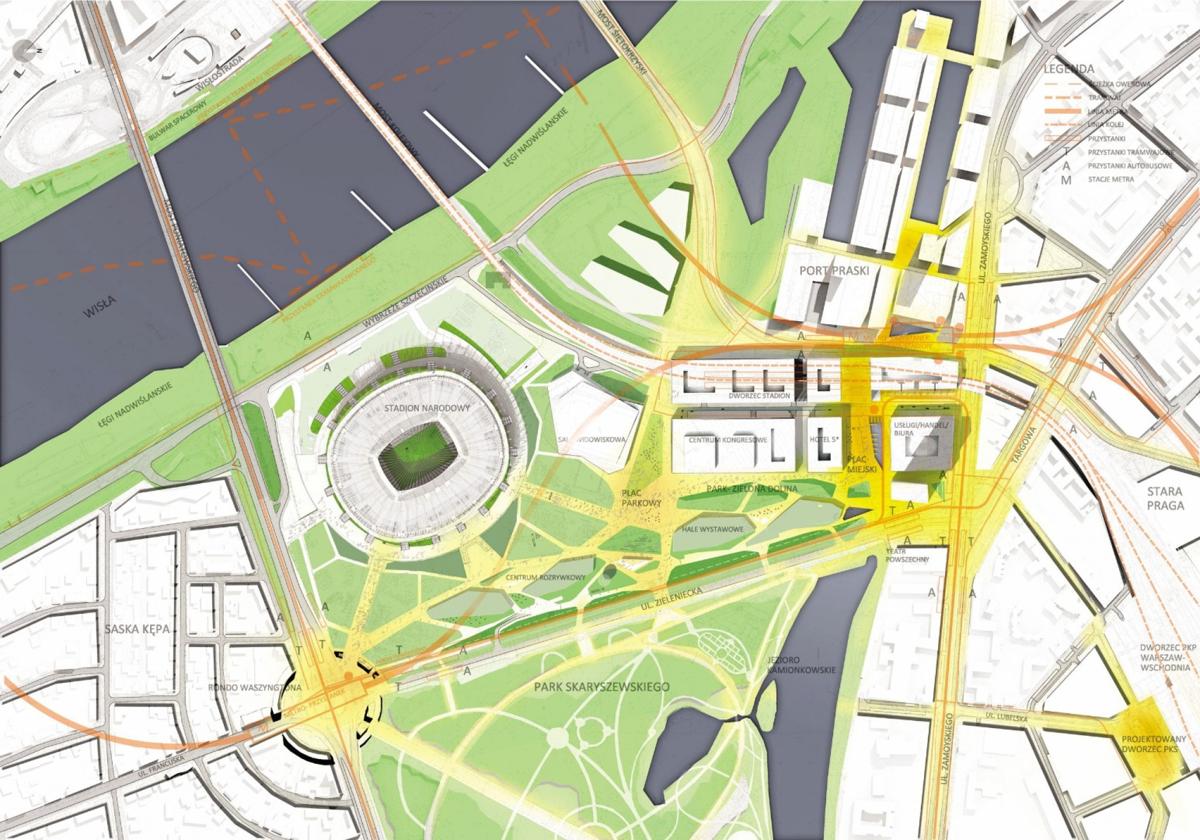 Further functions include a skyscraper with offices and hotel, possibly as tall as 160m, providing on-site accommodation for guests. While PGE Narodowy already has vast conference and office facilities for lease, there is also a congress center planned to become part of the development.
At this point it's not clear how much money would come from specific sources. Part of the project would have to be funded by the Polish government, private investors are also encouraged to take part in what might prove to be one of Europe's leading sports and event complexes. The EU funding will surely prove helpful, but all the above mentioned uses are planned regardless of possible grants from the 'Juncker Plan'.