New design: ODU reveals its new stadium
source: StadiumDB.com; author: michał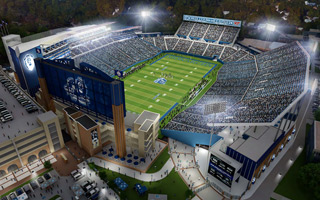 Not the Ballard scheme, but a Populous-created one will be delivered in Norfolk, Virginia. Old Dominion approved first phase worth $55 million.
Earlier this year we've shown you the charming Foreman Field and proposed redevelopment bid by S.B. Ballard. As it turns out, the Ballard scheme isn't as feasible financially as Old Dominion University's other option, designed by Populous.
This plan of Foreman Field's complete redevelopment foresees two phases. During first one, the historic grandstands along both sides will disappear and be substituted by brand new structures. Each with one tier of seating accommodating 7,750 seats (marked B and E on the graphic below). Along with remaining north and south ends capacity after this phase will exceed 22,000.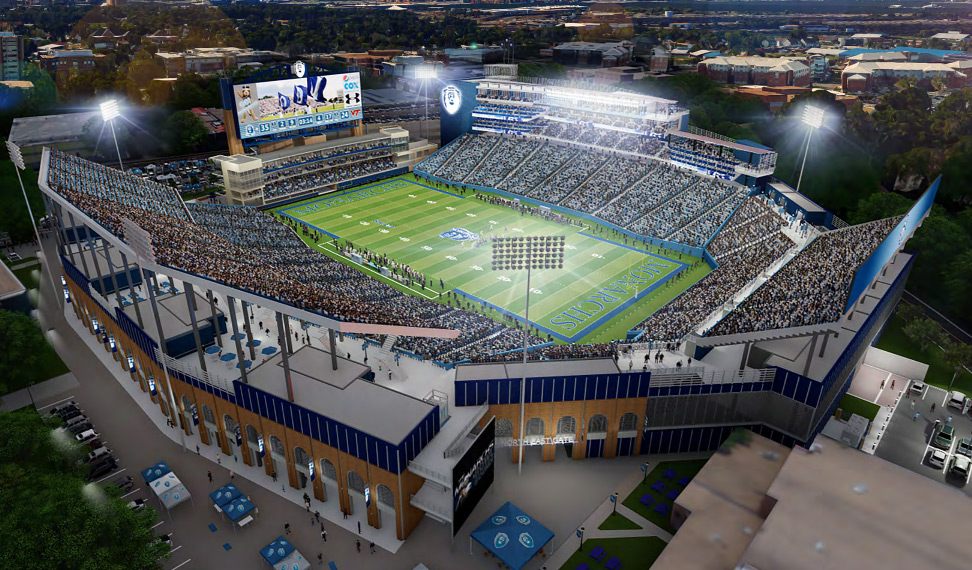 This means a size similar to the current one after first phase, which raised some questions. Local team Monarchs have sold out their last 48 games, resulting in some commentators suggesting higher capacity. But while the Monarchs used to have a long waiting list of over 4,500 people, now the ticket demand is very much within capacity.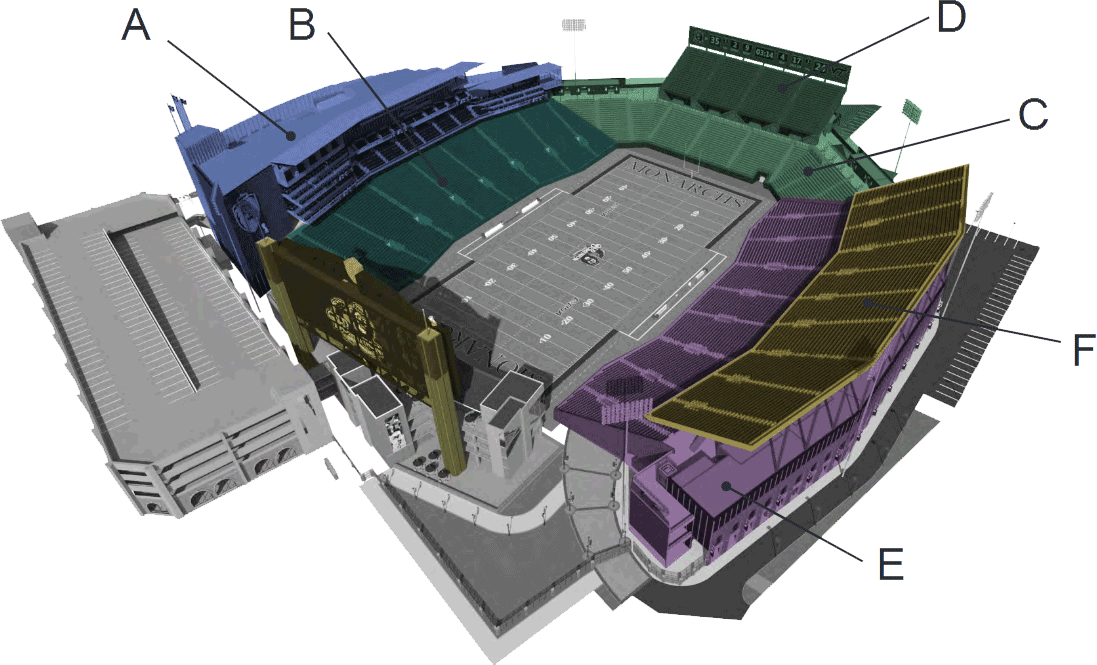 While the new stands will be almost no different in capacity from the old stadium's, they will offer incomparable amount of floor space and possible secondary uses. Old Dominion University will pay $55 million for the project (10 million in cash, 35 financed through debt), set to begin in late 2018 and end by September 2019.
Second stage (A, D and E), estimated to cost significantly more (some $69.7m) will be delivered at a later date, if ticket demand is sufficient. The stadium would then have 30,004 seats and, what's rare for university facilities, have only individual seating, no benches.
The expansion will eventually increase corporate seat capacity by 110%, bringing 1,010 new seats in the west stand, both in a business club (almost 550) and various kinds of suites/boxes.