New construction: The last World Cup build is here
source: StadiumDB.com; author: michał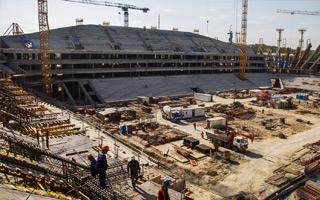 From today onwards we'll be showing you all of the 2018 World Cup construction sites. Volgograd's steel-bound arena comes last, courtesy of the general contractor.
Last week the first segment of Volgograd's Arena façade arrived on site, which means it's about time for us to show you that amazing stadium under construction. We can do so thanks to the help of Stroytransgaz, general contractor of the project.
As we begin our updates, the building is already at an impressive stage: the monolithic concrete structure is 95% ready, while the 64-row stands (20 rows in the lower ring and 44 in upper) are complete in 70%.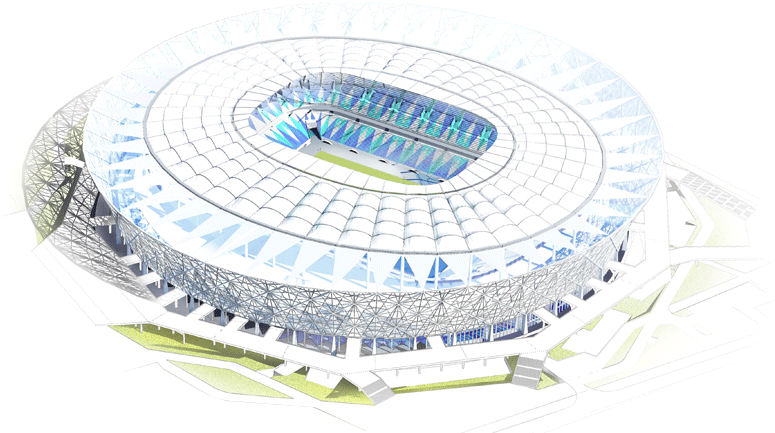 Now, 44 panels of the steel outer cladding are to come, just like the one pictured below. Each of them will weigh 60 tons, meaning the façade alone will weigh a stunning 2,700 tons, incomparably more than common ETFE outer wraps. You'll be able to follow the façade's growth through StadiumDB from now on!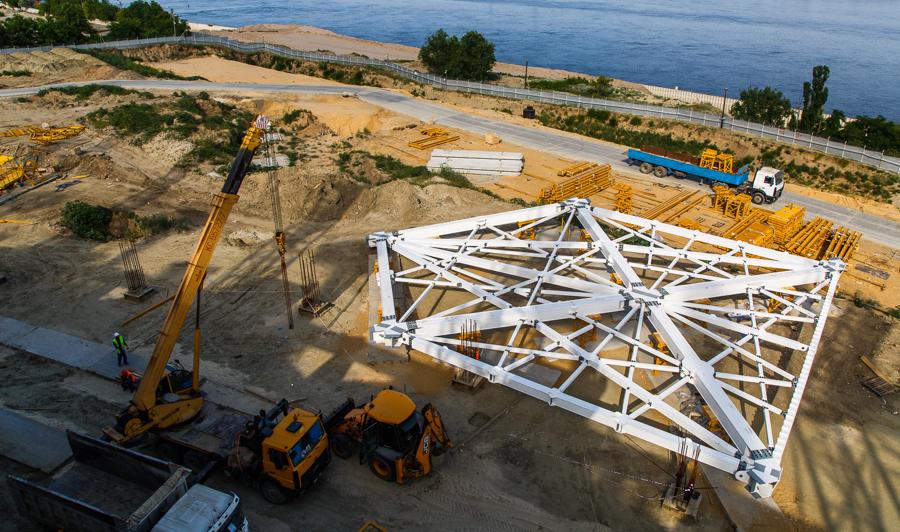 It began in 2013
Actually, it didn't. Of course Russia submitted the initial bid for Volgograd and other host cities in 2010, but at that point a very initial scheme was drawn. The new, final concept of new Volgograd stadium was created in 2013 and envisions, just like all previous schemes, complete reconstruction of the old Rotor stadium beside the majestic Volga river.
Created at GMP Architekten, the initial design was later changed several times, but retained the main aesthetic feature, facades resembling wicker. Contrary to other stadia using this theme, like Warsaw's Narodowy, this building will have steel beams creating the impression of basketwork.

General contractor Stroytransgaz moved to the site in late 2014, running demolition, excavation and creating the foundation slab in 2015. Early works were delivered ahead of schedule, resulting in fast progress also in 2016.
This is when all of the 115,000 m3 of the monolithic concrete structure should be ready, accompanied by installation of the roof and facades. 2017 should see the stadium largely prepared for installations, masonry and furnishings, with delivery planned for November.
The outcome will be the region's largest sports facility, be it in terms of capacity (45,000) or surface (built on 20.22 hectares with total floor space of 123,000 m2). The building will rise to reach 49.5 meters, much more than the old structure, allowing it to stand out in the landscape even if still overshadowed by the massive Motherland monument in the distance.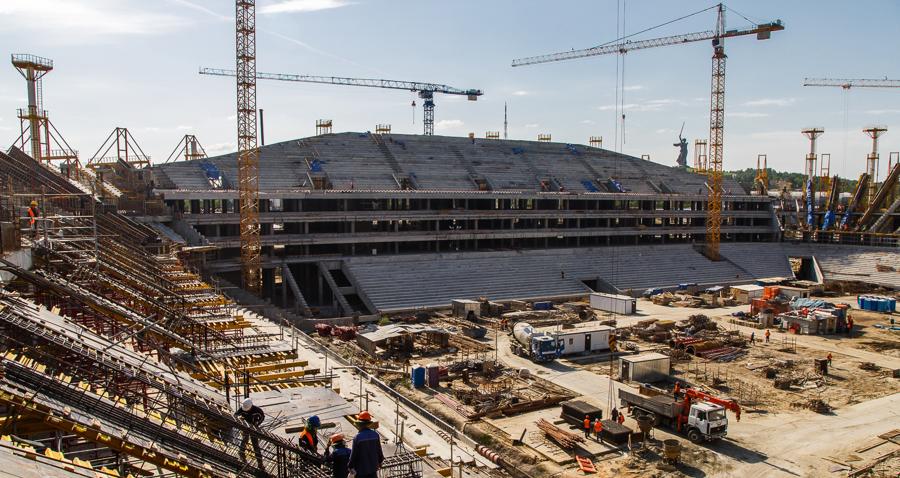 While it's being built for the FIFA World Cup in 2018, the new Volgograd stadium will be used in the long term by Rotor Volgograd. It's also hoped that – thanks to secondary functions – the building will attract visitors on a daily basis.