New construction and design: The unclear vision from Radom
source: StadiumDB.com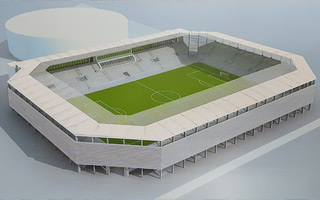 In recent weeks there's been quite some noise locally about the future stadium in Radom. There's no final design as of yet, but the community got anxious as they saw demolition of the old one go forward.
Over the last two weeks the Polish city of Radom was subject to quite some controversy over the planned 15,000-seat stadium. Demolition of the old one commenced on May 5th, but actual debate began when general contractors Rosa-Bud hanged a large banner with a rendering of the future one on the fence. Believe it or not, but this image was the first sight most citizens had of the proposed stadium…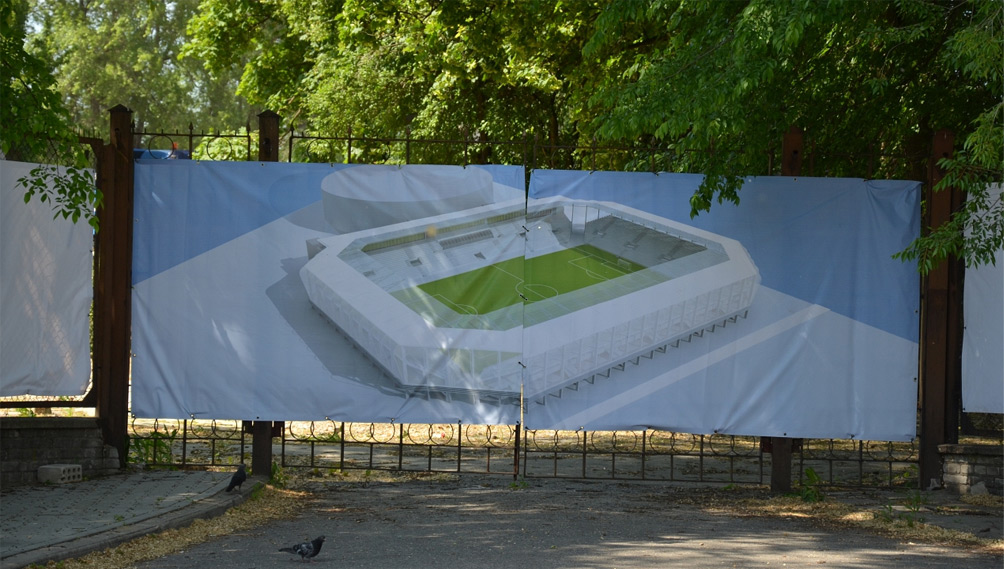 Soon local media began campaigning to improve the proposed design and the banner was removed. As it turned out, there still is no official design for this stadium. It will be delivered in design+build mode, which means the general contractor was selected before commissioning an actual design. And there's still time to do that, because local team Radomiak will be using the city's second stadium, home to their derby rivals Broń.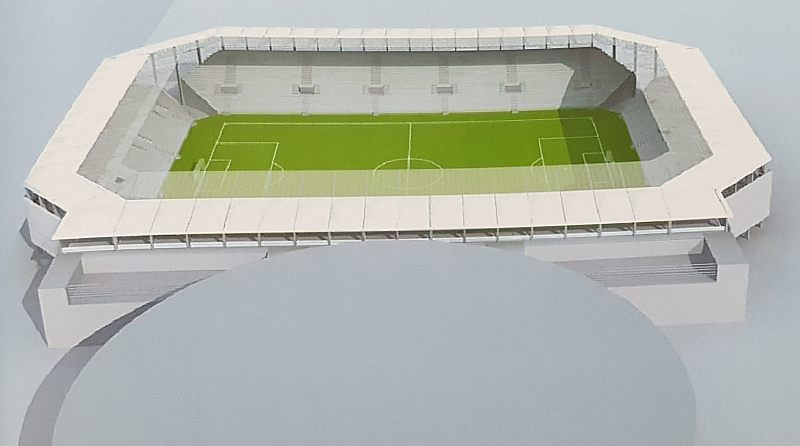 Meanwhile the old Radomiak stadium had to be demolished as soon as possible, because its southern side will be replaced by the region's largest indoor hall, able to accommodate 5,000 people. The football stadium will thus be relocated north and rotated. Why? Look at the below images: red part shows land which is in legal dispute. In order to proceed with the project, Radom had to relocate the planned new stadium and the indoor hall.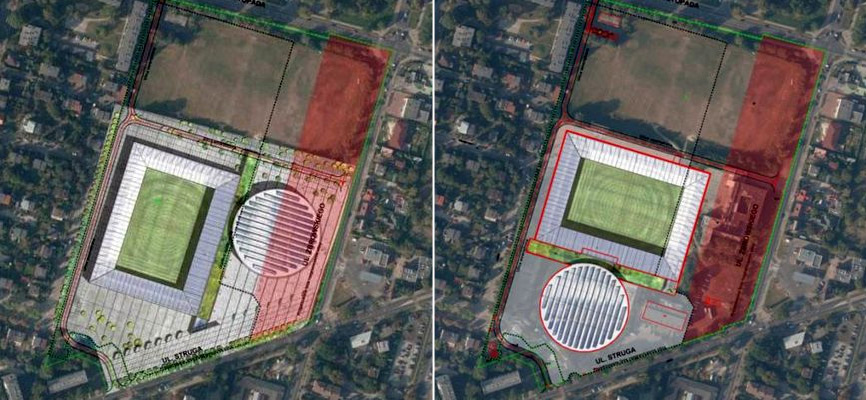 Now that the situation is clear we can await the new stadium's final design, but the renderings presented should be taken seriously by all means. They're indicative of what can be expected, taking into account the city's requirements from the contractor.
Within 28 months local company Rosa-Bud needs to build the indoor arena and first phase of the stadium. This includes its main grandstand and at least part of the opposite, northern side. By late 2018 Radomiak will have no less than 5,500 covered seats available, along with 1,600-lux floodlights.
Entire cost of the stadium remains unclear at this point. But, despite demolition of the old stadium now being almost complete, there's still a lot of time before construction of the new one needs to begin in order to meet the deadline. So, for the time being, let's all enjoy Copa America and Euro 2016, shall we?